Cape Point lies at the very tip of the peninsula, on the False Bay coast. Contrary to popular belief, this is not the place where the two oceans meet – Cape Agulhas takes that claim to fame. With that said, there is much to see and do in this iconic area, which is known for its great beauty, crashing oceans, wild beaches, rich floral diversity, wildlife, nature reserves, shipwrecks and incredible photographic opportunities.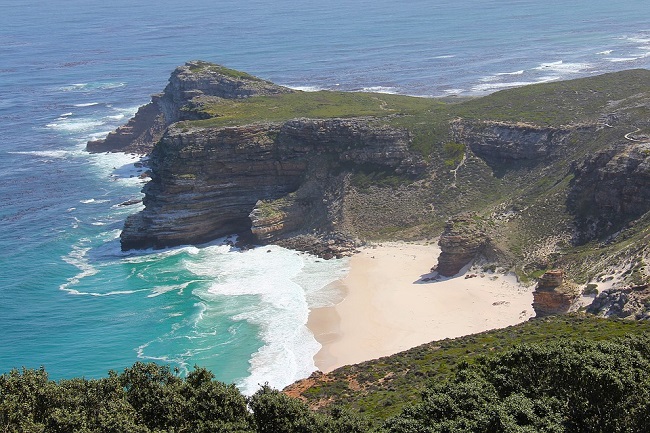 Today, we're taking a virtual tour of Cape Point to see what this world-class attraction in Cape Town has to offer…
What to See and Do at Cape Point
First things first, it is a good idea to note that most of Cape Point is protected as a broader nature conservancy. A small entry fee is required to enter the area, but it is well worth the cost. The area spans across a staggering 7750 hectares of unspoiled landscapes. It forms part of the greater Table Mountain National Park and is a UNESCO World Heritage Site. There are so many things to see and do at Cape Point that you likely won't get to do everything in one single visit. Fear not though – this means that you will have a good excuse to return again and again.
Whether you're a local wanting to explore the region more extensively, or you are a visitor wanting to take in the postcard perfect view of this coastal oasis, here are the top things to enjoy in the area.
1. Beaches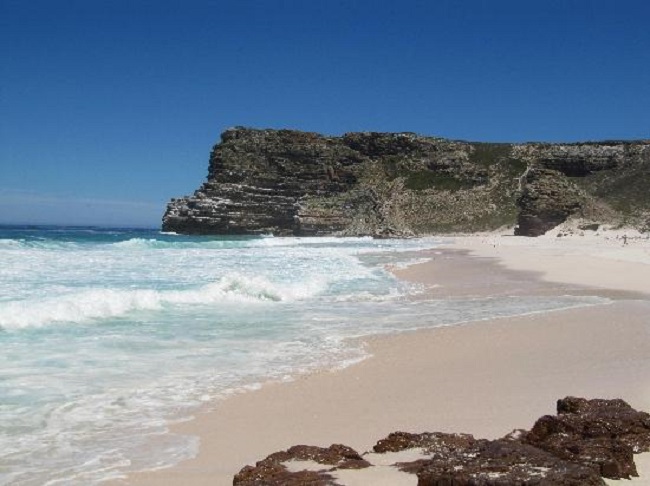 Ranging from the secluded, romantic Diaz Beach that requires a bit of a hike to access, to the family-friendly Buffels Bay Beach, idyllic Maclear Beach, scenic Olifantsbos Beach and bird haven of Platboom Beach, there are many beaches to explore in this area. What makes these beaches even more amazing is that they are quiet, peaceful and unspoiled. Pack a picnic and head out for a day of sunshine, blue skies and white sandy shores as you take in the majestic scenery that abounds.
2. Shipwrecks
The Shipwreck Trail of Cape Point offers a choice of two routes – a direct route and a circular route. It is incredibly interesting to take a guided tour of the shipwrecks, as you will learn a great deal about the history of the ships that crashed on these shores. Costs range in price up to R100 per person  but vary depending on the route and group. For more info on these tours, contact Shipwreck Trail of Cape Point on +27 (0)21 780-9010.
3. The Flying Dutchman Funicular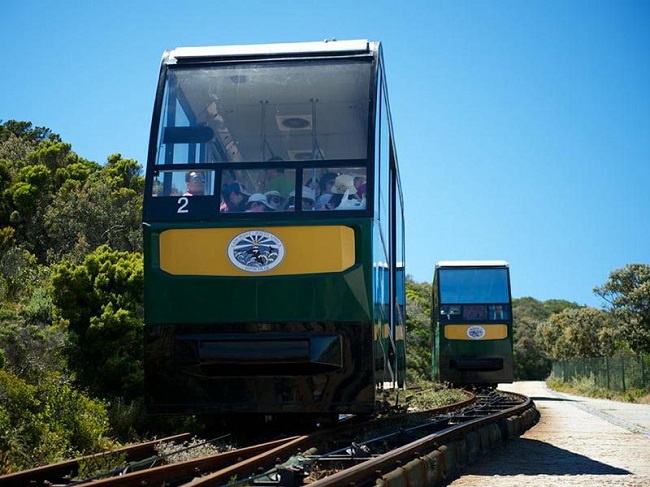 A super fun way to take in the sights is the Flying Dutchman Funicular. This cable drawn railway takes you along a 585 metre stretch. Name after the famous ship that met its fate on the rocky shores of Cape Point, this is the highly of any trip to the area. It's wheelchair and child friendly, but be warned – the walk up is fairly steep. Costs vary per person – for full pricing, call +27 (0)21 780 9010.
4. Hiking & Walking
There are many amazing hiking and walking trails throughout the area. These include Antoniesgat Trail, Hoerikwaggo Hike (an epic five day adventure), Cape Point to Cape of Good Hope Trail, Farmers Cliffs Trail, Gifkommetjie to Platboom Hike and the Cape Point Lighthouse Walk. It is best to hike in a group. Do your homework beforehand to find out about each trail and make sure that you have a GPS and map, along with plenty of water.
5. Cape Point Ostrich Farm
This fascinating farm is free to browse. You will find the farm about 400m north of the Cape Point entrance. It is great for those travelling with kids (no one can resist ostriches, after all!). There is an impressive ostrich skeleton, plenty of big birds and a shop to explore that sells a range of ostrich products. For more info, contact +27 (0)21 780 9294.
__________________________________________________
These are just some of the things that you can do at Cape Point. There's also the Cape of Good Hope Nature Reserve, the Cape of Good Hope Nursery, the Two Oceans Restaurant, the Cape Point Winery and plenty more besides. All in all, Cape Point makes for an amazing day out in Cape Town.