Looking for things to do in Cape Town this weekend? We've got you covered. This weekend, rather than listing some of the more obvious events taking place, we are showcasing a variety of things to do. From ice cream to clubbing; nature to science; kids activities to romantic and scenic activities, this list has a little bit of everything.
Things to Do in Cape Town This Weekend
Ready to see what this weekend has in store for you? Let's get right on to our list of things to do in Cape Town this weekend! Here are our top picks…
1/ Try an ice-cream sandwich from Crumbs and Cream.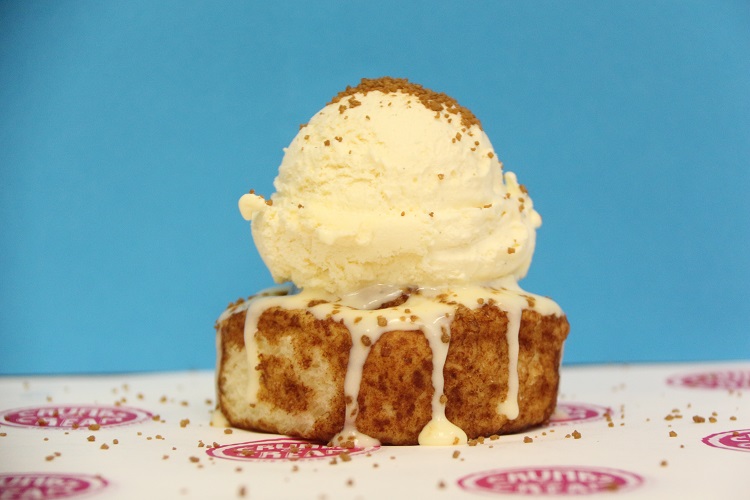 Image: www.crumbsandcream.co.za
We love Crumbs and Cream. For those long hot summer days, what could be better than the perfect ice cream sandwich? There are plenty of yummy new flavours on the menu, just in time for summer. Look out for the cinnamon roll (featured above), or try half/half brownie/choc chip cookie, Churros, vegan pineapple sorbet, chocolate peanut butter and many, many other flavours. Crumbs and Cream has pop-up stores and food trucks all over the city, including the V&A Waterfront, Sea Point and Gardens. Visit their official website over at www.crumbsandcream.co.za to view menus and branches.
2/ Head up Table Mountain in the cable car.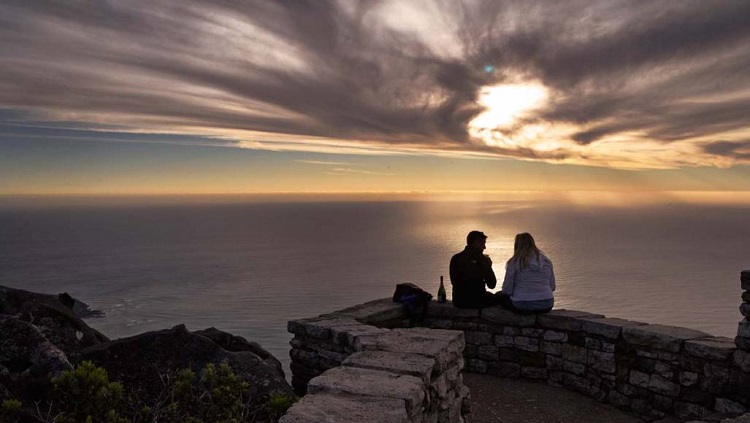 Image: www.tablemountain.net
Table Mountain Cableway is currently running their Sunset Special. Adults pay half price at R137.50 per ticket, and kids pay half price at R67.50 per ticket. With the hot weather we have been having in Cape Town recently, this weekend is a great time to head up Table Mountain in the cable car. This special runs from 1 November to 17 December 2017, and again from 4 January until 28 February 2018. Please note however that this special is only available to South Africans with valid South African IDs. Visit www.tablemountain.net/content/page/sunset-special for full details.
3/ Drive through the CBD to see the festive lights.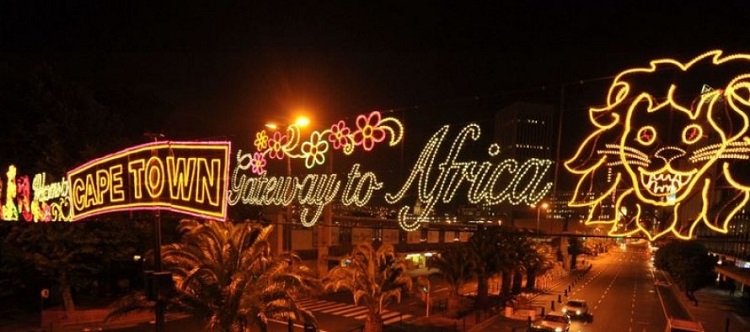 Image: www.capetown.travel
The annual Festive Lights Turn-On happened earlier this month in Cape Town. Take a drive down Adderley Street after dark, and you can enjoy these lights. Every year, the lights follow a new theme, further adding to their beauty. Christmas is not here until you take a drive through the CBD, taking in the lights as you go. Once you're on the road, you can head out for a bite to eat or a cocktail at one of the many trendy bars in Cape Town.
4/ Go for a walk around Kirstenbosch.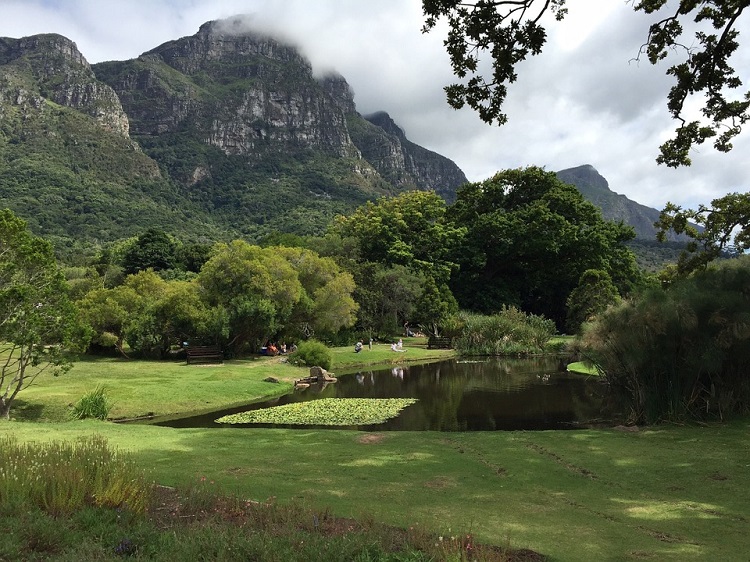 Kirstenbosch Botanical Gardens is located on Rhodes Drive in Newlands. This incredible garden is ideal for a lazy walk around nature on a warm summer's day. You can explore the tree-top canopy, discover the many fragrant gardens found here, visit the ancient baths, relax on a lawn underneath some shady trees, have tea at the tea room, have lunch at Moyo, browse the gift shop, and look out for an abundance of birds, flowers and insects. However you enjoy this garden, it is always worth a visit. Entry costs around R65 for adults, R35 for students, and R15 for kids over the age of 6 years. Under 6s get in for free. For more info, visit the official webpage over at www.sanbi.org/gardens/kirstenbosch.
5/ Catch DJ Black Coffee at Shimmy Beach Club.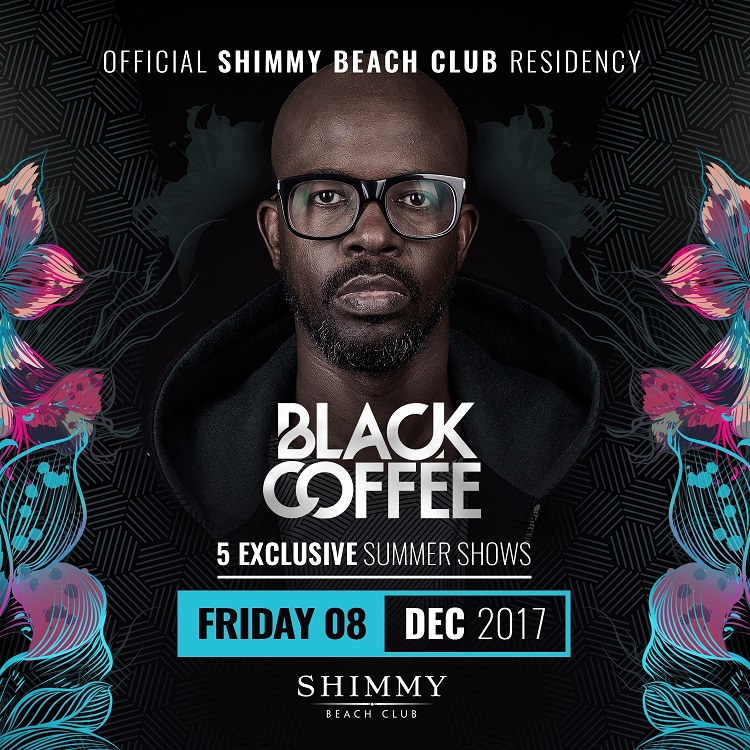 Image: www.shimmybeachclub.com
DJ Black Coffee returns to Shimmy Beach Club in the V&A Waterfront for his summer residency. He will be doing five exclusive shows, with the first one kicking off this Friday 8 December 2017. From the Shimmy website, here's what to expect from this legend: "With his latest gold rated EP aptly named "The Journey Continues", Shimmy Beach Club is thrilled to continue their journey with the now world-renowned homegrown superstar and welcome him back to the iconic Shimmy stage. This year Black Coffee will be joined by a fresh line-up of local DJs on the decks, including Da Capo and Enoo Napo, contributing to what promises to be a big night out." Visit www.shimmybeachclub.com/tickets to get your tickets now.
6/ Do some festive shopping at Made in the Cape.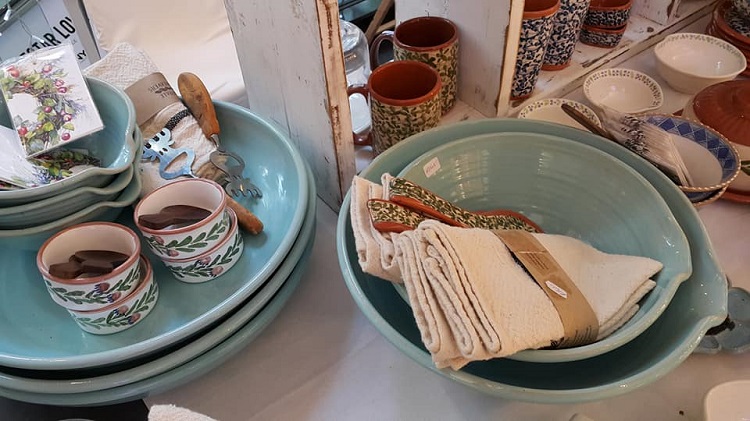 Image: www.facebook.com/MadeInTheCape
Made in the Cape is an artisan goods market that is held inside Cavendish Square one a month, from Thursday to Sunday. The festive edition offers the perfect place to find unique, handmade gift ideas for friends and family. It runs all weekend. From ceramics to clothing, decor, kids toys, food, and various other one-of-a-kind items, this market showcases the incredible talent found here in Cape Town. The market is free to browse. It is located inside Cavendish Square in Claremont, with paid parking available within the mall. Visit their Facebook page at www.facebook.com/MadeInTheCape for details.
7/ Take the kids to the MTN Science Centre.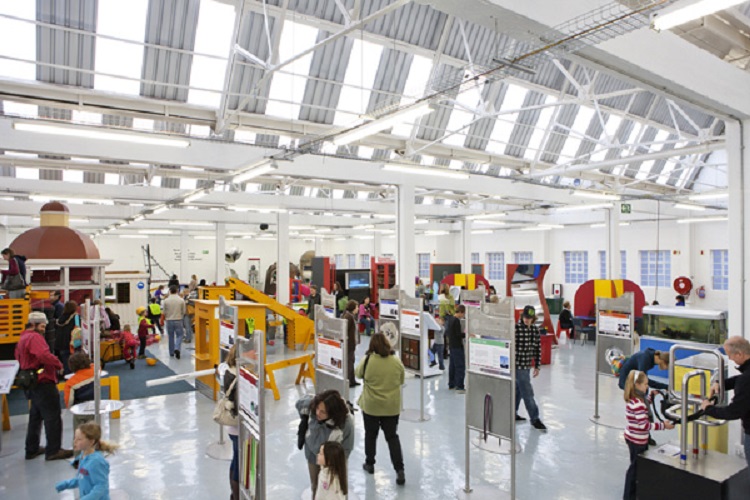 Image: ctsc.org.za
Situated in Observatory, the MTN Science Centre is a non-profit organisation that aims to inspire a love of science in little ones of all ages. They have a number of fun events as part of their summer holiday programme this year. If you have things to do, you can drop the kids and collect them again later. Highlights include flight simulations, VR viewer demonstrations, smart design demonstrations, Bee-Bots, workshops, daily science shows, camera obscura tours, kids market, and more. Visit http://ctsc.org.za for more info.
8/ See the Supergalactic Space Station at Canal Walk.

Image: canalwalk.co.za
Head on down to Canal Walk at Century City this weekend, to see the Supergalactic Space Station. From the website, here's what to expect: "This festive season school holiday, we're bringing you a super-galactic Space Station that will delight the whole family. It includes a gigantic inflatable Space Maze, where space travellers of all ages can explore a series of zones, including a slide through the black hole slide that will launch you into the galaxy and beyond, interactive constellation chamber, asteroids fields with swinging planets and UV beams, plus a pop-up planetarium for that extra starry experience." The display will take place on the Centre Court. Entry starts at R40 per 45 minute session. Tickets are available via Computicket. For more information, visit https://canalwalk.co.za/events.
---
And there you have it… a nice big list of things to do in Cape Town this weekend, from 8 to 10 December 2017. Follow our blog for even more ideas on things to do in Cape Town this weekend!