What makes Cape Town the best city in Africa? Perhaps it is the fact that the Mother City has not one but two oceans. Maybe it is Table Mountain – the iconic flat-topped mountain made famous on postcards and travel leaflets. It could be the wine, or the food, or the scenery, or the weather. But maybe, it is a combination of all of those factors, and many, many others as well.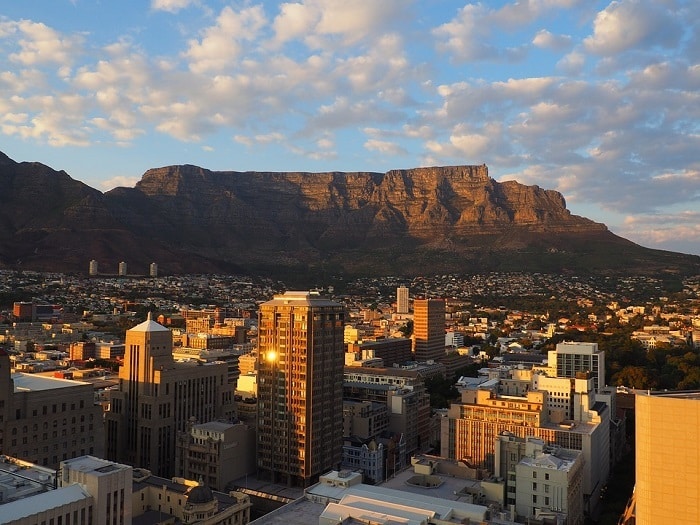 In this guide, we take a closer look at what Cape Town to see how it makes the cut as the best city in Africa. Keep reading to see why this South African city has consistently won travel awards over the years.
Why Cape Town is the Best City in Africa
It's not just our somewhat biased opinion that makes us say that Cape Town is the best city in Africa. In fact, in July 2017, this city was voted the Best City in Africa and the Middle East in the Travel + Leisure World's Best Awards for 2017. This award was won for the second time in a row, too. In 2016, Cape Town also won the award for the best city in Africa and the Middle East. Over the years, many other travel authorities have voted Cape Town as the top destination, not only in Africa, but in the world, too.
What is it about Cape Town that makes it worthy of being awarded the best city in Africa? Let's take a look…
1/ Weather
Blessed with a mild Mediterranean climate, Cape Town is generally warm and favourable most of the year around. Although it has been struck by water shortages and droughts in recent years, for the most part, the weather is easy, whatever the season. This makes it pleasant to travel here during any time of year.
2/ Table Mountain
The famous flat-topped mountain is as much a part of the city as its beaches and laid-back vibe. From Blouberg Beach, you can see the mountain in all its glory from afar. You can also hike it, climb it or head up it in the Cable Car for a fun way to enjoy Table Mountain.
3/ Wine
With two major wine routes – one in the Cape Winelands that incorporates the towns of Stellenbosch, Franschhoek and Paarl, and the other in Constantia – the Cape is famous for its high quality wine varietals. A visit to a wine estate is a must-do for everyone travelling here.
4/ Food
Along with its fine wines, the Cape is known for its outstanding cuisine. Whether savouring Cape Malay dishes, seafood, sushi, pizza, locally grown fresh produce, farm cheese, baked goods, 5-star haute cuisine, relaxed burgers, hot dogs or local specialities such as the Gatsby sandwich, there are many restaurants in Cape Town.
5/ Art
Visit major galleries such as the South African National Gallery, take a walk around quirky art galleries in the Bo Kaap on Rose Street, step into a restaurant showcasing local art, such as Chardonnay Deli in Constantia, or take a walk around Greenmarket Square to see the variety of art produced here.
6/ Nature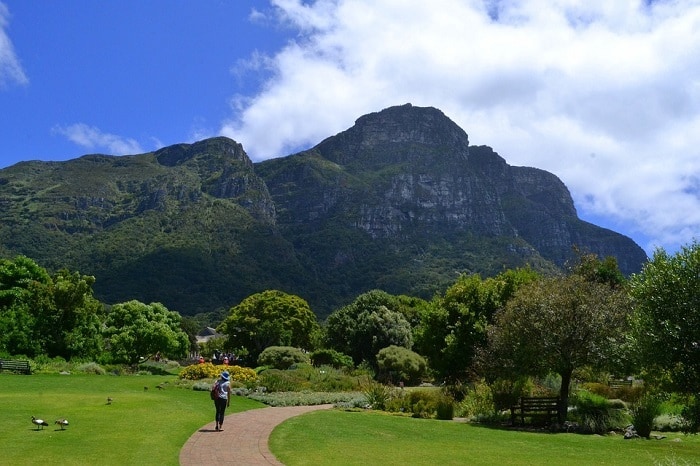 Home to an abundance of nature reserves, from Boulders Beach to Cape Point, West Coast National Park and many others, you don't have to travel too far to enjoy nature in Cape Town. You can also enjoy hikes in the forest or walks in parks and gardens, such as Kirstenbosch Botanical Gardens.
7/ Views
These views are the best on earth. With views like these, it is easy to see why Cape Town is consistently voted the best city in Africa. Head to Clifton, take a drive along Chapman's Peak, take a day trip out to the Winelands, climb Lion's Head and enjoy the amazing views at every turn.
8/ Activities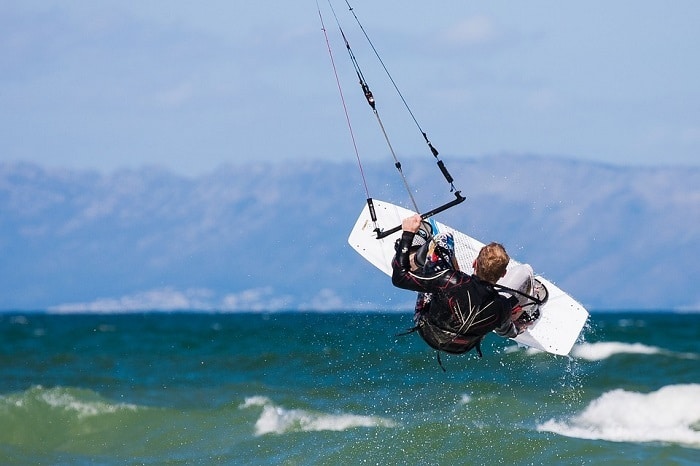 There is plenty to see and do in this part of the world. From adventure sports such as abseiling, skydiving, paragliding and scuba diving to cooking classes, dancing, wine tasting, swimming, hiking, walking, shopping, clubbing, reading or relaxing, you will never be bored here.
9/ Facilities
Although Cape Town is part of Africa, its facilities are far closer to first world. You will be able to find a host of facilities and services on offer, from reliable fibre internet to banks, currency exchange, shopping centres, car rental, specialty services and everything else you may need.
10/ Attractions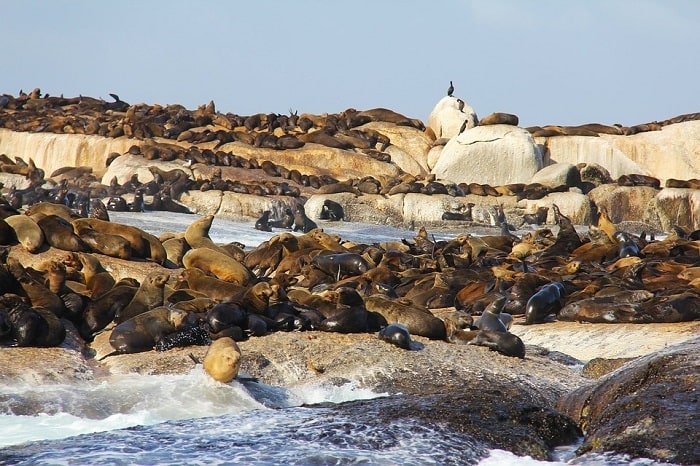 There are many, many attractions to see in this city. The V&A Waterfront, the CBD, the Castle of Good Hope, South African Museum and Planetarium, Seal Island, the Two Oceans Aquarium, historic wine estates, the Noon Gun and many, many others besides.
11/ Seniors
This city certainly isn't only for the young. It's also for the young at heart. Cape Town for seniors offers a wide range of activities, attractions and facilities. Pensioners are well catered to here, with everything that they could ever want for a memorable stay.
12/ Museums
There are many amazing museums to explore, from the SA Museum and Company Gardens to the Holocaust Museum, Robben Island Gateway Museum, Slave Lodge, Chavonnes Battery in the Clock Tower at the Waterfront, Gold of Africa, and even the Toy Museum in Simon's Town.
13/ Kids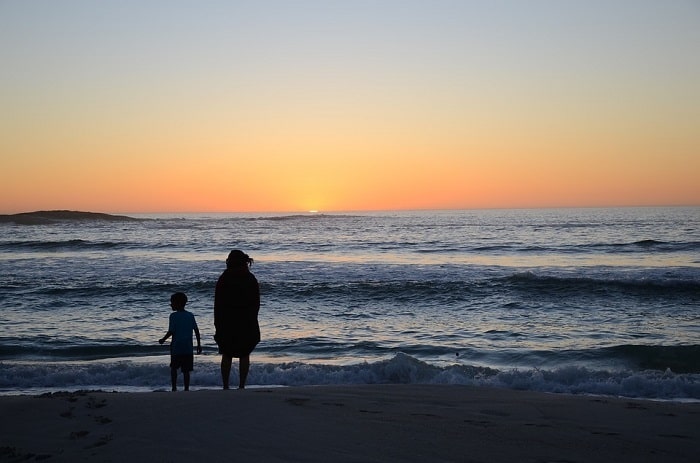 Kids are sure to have fun in this city. Highlights for little ones include the aquarium, the Scratch Patch in the Waterfront and in Simon's Town, the Toy Museum, go karting, mini put put, Butterfly World, Cheetah Outreach, Giraffe House and many, many others.
14/ Romance
Travelling on honeymoon or romantic holiday? There are many great things for couples to do in the city as well. Romantic date nights, sunset picnics, cocktails, wine tasting, horse riding, boat cruises, theatre, comedy, live music and more await.
15/ Spas
Cape Town is a major destination for wellness. Self-pampering has never been easier! There many excellent spas to be found across the city, offering a wide range of treatments from massage to facials, manis, pedis, aromatherapy, float tanks and more.
16/ Nightlife
Cape Town has a rich nightlife as well. There are cocktail bars, sophisticated lounges, clubs, regular bars, sports bars, comedy venues, theatrical entertainment venues, opera houses, ballet theatres, live music venues, and even more options on the cards for after dark.
17/ Beaches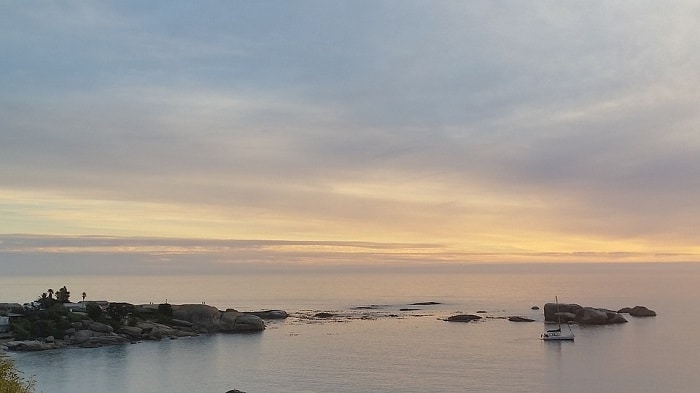 Beaches are something this city does well. Another thing that makes it the best city in Africa is its staggering number of beaches on both the Indian Ocean and Atlantic Ocean coastlines. Key beaches include Camps Bay, Clifton (all four beaches), Blouberg, Hout Bay and Llandudno, along with Boulders Beach and other False Bay beaches.
18/ Languages
You will hear many languages on your trip. English is widely spoken by almost everyone. Afrikaans is also spoken, along with Xhosa. You may well hear many regional African languages and international language languages here, too. Phrases to learn include Molo (hello in Xhosa), Lekker (good in Afrikaans) and Hoesit (general South African greeting meaning how is it going).
19/ Music
Live music can be enjoyed across the city. The V&A Waterfront has buskers and marimba bands, along with an ampitheatre. Summer concerts are held at Kirstenbosch Botanical Gardens, De Waal Park and other venues across the city, while many bars and clubs host live music.
20/ Diversity
Finally, what makes Cape Town so special is its melting pot of cultures, influences and stories. The mixed Cape Malay/African/white/black/young/old/hipster/hippy/executive influences make this city one of the most unique places on earth.
________________________________________________________
So, there you have it… these are just a few of the things that make this city so amazing. If you'd like to start planning a trip here, we are here to help. We offer a wide selection of accommodation across the city, along with tours and other services. Get in touch now to plan your dream trip to Cape Town!
What do you think makes Cape Town the best city in Africa? Leave your thoughts below and let us know what makes the Mother City the best city in Africa in your book!