False Bay Cape Town lies along a stretch of Indian Ocean coastline that leads up to Cape Point. Accessed from the Main Road that runs through the southern suburbs and into False Bay, scenic roads such as Boyes Drive and the southern railway line, this area is a relaxed, beautiful place to enjoy a day out or a holiday.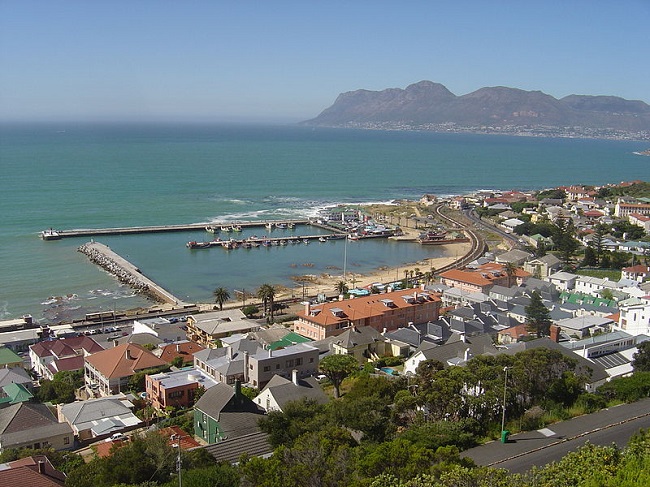 The name False Bay has an interesting history, much like many other things in the Mother City. This area comprises an area on the coast that is defined by Cape Hangklip (Dutch/Afrikaans for "Hang(ing)-rock") and the Cape Peninsula in the south-west tip of the Cape. Early sailors often confused Hangklip with Table Bay, which lies further to the north. With a similar appearance, it's easy to see how this mistake was made. Because it was so often mistaken by early Portuguese sailors, it soon became known as 'Cabo Falso' (False Cape), which in turn became False Bay Cape Town.
Why Visit False Bay Cape Town?
What can be seen and enjoyed in False Bay Cape Town, and why is this area well worth a visit? Let's have a look at some of the top highlights along this route…
Muizenberg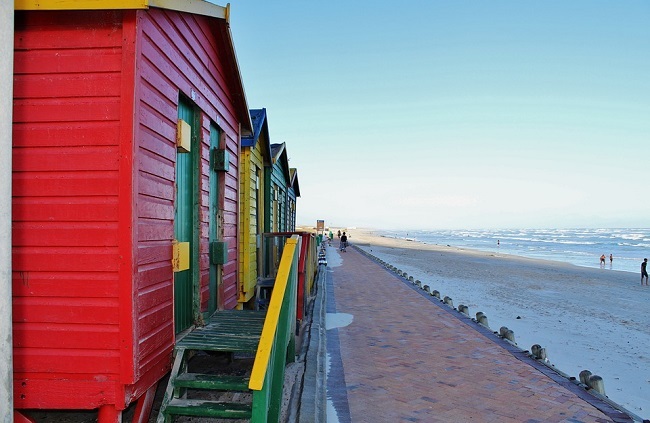 Muizenberg, or Muizies, as it's fondly known as by locals, is a laid-back village that lies between Lakeside and St James. There is a great beach here that is popular with surfers and families. There are also surf shacks, relaxed markets such as the Blue Bird Garage Market that runs on Friday evenings, cosy restaurants and cafes and many other things to enjoy here. The iconic change huts of St James are a short walk away. This town lies on the southern railway line. It is the first truly beach-side town on the route.
Find out more about Muizenberg.
Kalk Bay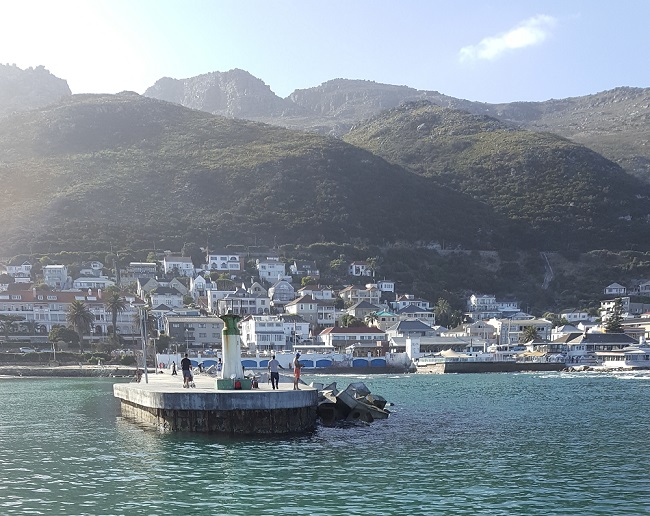 Kalk Bay is found a little bit further along the Main Road after St James. This popular town is a favourite for locals and visitors alike. It is best known for its water-side restaurants that include the Brass Bell and Cape to Cuba. Other False Bay Cape Town highlights include the harbour, where you can take a way to see seals, waves and seagulls, plus an abundance of interesting shops that run along the Main Road. Vintage, clothing and art shops are especially excellent here.
Simon's Town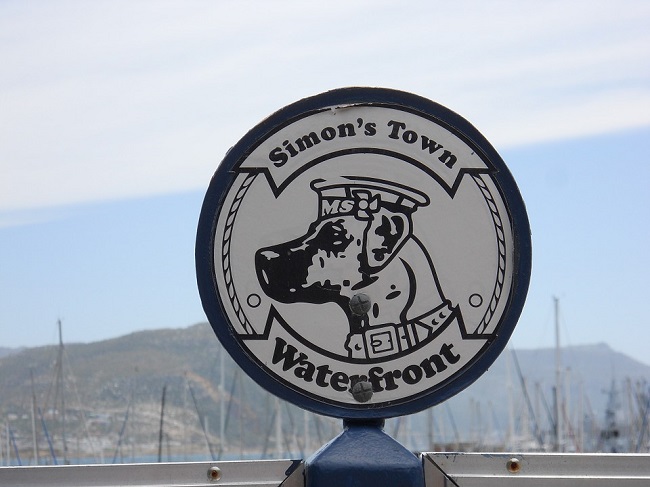 Simon's Town is the very last stop along the southern railway line. On the Main Road, it is the last stop before Cape Point. Boulder's Beach (home to the famous African penguins) is just a short distance before Simon's Town. In the town itself, you will find the Navy Museum, the Toy Museum, the Waterfront and harbour, a variety of restaurants and cafes, and selected shops. This town is great to spend an afternoon, with a great deal to see and do for all ages.
Find out more about Simon's Town.
_______________________________
ComeToCapeTown.com offers a selection of places to stay in False Bay Cape Town, ranging from guesthouses to apartments and holiday homes. To learn more about planning a holiday in False Bay Cape Town, simply contact our bookings team today!
Top image: Zaian, via Wikimedia Commons