The top 10 series is all about finding the best of the best when it comes to things to see, do and try in Cape Town. From landmarks to historical hotspots; cultural wonders to family fun, our top 10 series aims to showcase the many amazing things that South Africa's Mother City has to offer.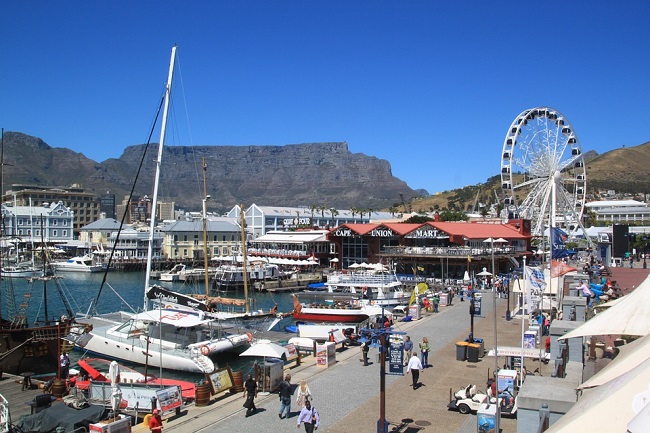 There are so many amazing free things to do in Cape Town on weekends and during the week that you don't have to have a hefty budget to enjoy South Africa's Mother City. From outdoor attractions to cultural pursuits; educational outings to fun adventures, finding things to do at no cost often comes down to knowing where to go when your budget is stretched.
Fantastic Free Things to Do in Cape Town
Let's get right down to it, shall we? Without further ado, here are our top picks for free things to do in Cape Town and surrounds…
1. Green Point Urban Park
This beautiful community park is located near the Cape Town Stadium. It is home to a number of plant, animal and bird species, along with a wetlands area, rest areas and pathways. The park is open daily and is free to enter, making it a great place to enjoy a leisurely afternoon, walking around and taking in the sights.
2. Sea Point Promenade
Running along the Atlantic Ocean, this promenade stretches all the way through through Sea Point. This is where you will find joggers, walkers, families, tourists, locals and the odd dog enjoying the fresh air. There's a nice big lawn that is often idea for a game of frisbee or soccer, plenty of benches, a public swimming pool, ice-cream truck and an outdoor gym as well.
3. Cecilia Forest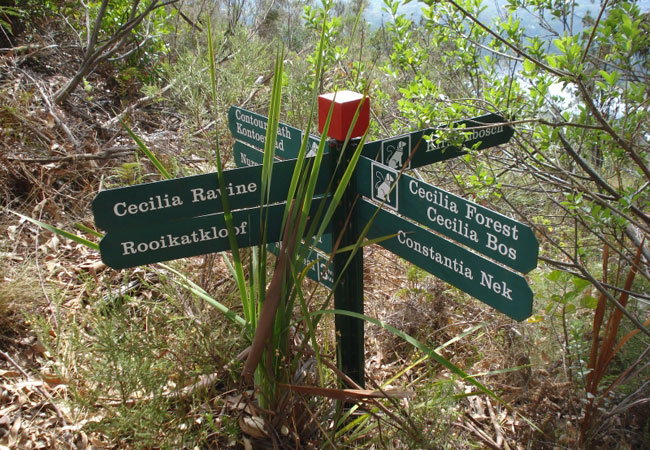 In the heart of Constantia, at Constantia Nek, there is a truly magical forest. The path is easy to follow, without being boring. You will be able to descend down into a breath-taking oasis of trees and greenery, before continuing back up on the other side. This is a great place for nature walks, catering to all levels. It's also dog-friendly (provided you keep your pooch on a leash).
4. Company's Garden
One of the best places to watch (and feed) squirrels, sit in the sun, picnic on the lawn, check out birds, flowers and fish or have a bit to eat, The VOC Company Gardens is where the SA Museum is located. The museum itself is free on public holidays, but even if you don't fork out the minimal entry if visiting in the week, the gardens are a great spot to explore.
5. V&A Waterfront
This hotspot was featured in our Top 10 Things to See in Cape Town guide. While shopping is obviously not free, there are many free attractions within the V&A Waterfront that require no money at all. You can explore the Blue Shed Craft Market, enjoy live music at the amphitheatre (there are often concerts taking place), stroll along the harbour to watch boats and seals, visit the Red Shed Food Market and have a look a the Clock Tower. In that centre, you can even take a free diamond tour at Shimansky, too.
6. Groot Constantia
Groot Constantia was a highlight that we featured in our list of Top 10 Places to Propose. This historic wine estate is one of the oldest in the Constantia Wine Route. Entry to the estate is free, and you can take a walk up to the baths. Wine tasting costs may vary, but even if you decide not to stay for lunch, it is a lovely way to spend a morning or afternoon to stroll through the vineyards.
7. Centre for the Book
On Queen Victoria Street, close to the Company Gardens and museum, you will find the Centre for the Book. This centre is part of the South African National Library. It is home to a large collection of books by local authors and many others. There are reading rooms that are perfect for a few hours spent lost in a good book. There are regular events held here, too – ask at the front desk to see what is on the line-up.
8. Lion's Head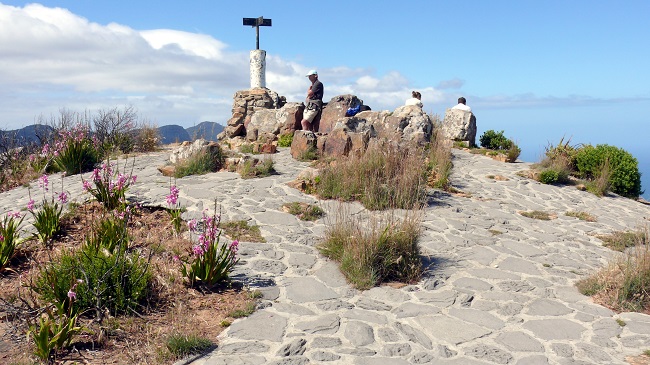 Everyone's favourite hiking spot is always worth a visit… whether you opt for a daytime hike on the lower slopes or a more challenging but rewarding full moon hike. Depending on your mood and fitness level, you can enjoy a relaxed walk or a more intense hike. The views from Lion's Head are staggering!
9. De Waal Park
On Camp Street, in Oranjezicht, you will find De Waal Park. This lovely old park is close to a major reservoir. Famous for its dog-friendly facilities that include a fountain made lovingly by local dog owners who bring their four legged friends here to have some fun, the park hosts free concerts in the summer months. There are lots of benches, lawns and rest areas to play frisbee, take a walk or just sit and relax.
10. Beaches
Last but not least, there are the massive number of beaches to be found across the peninsula… the majority of which don't cost a cent! On the Atlantic Ocean side, you have iconic beaches such as Clifton and Camps Bay, while on the False Bay side you have the Indian Ocean beaches of Muizenberg, Kalk Bay and Noordhoek to name just a few. View our guide to Cape Town beaches to learn more!
________________________________________
As you can see, finding things to do for free in Cape Town really is not too hard! We hope that you enjoy these picks, and that they help you stretch your budget out a little bit further.