It's Rugby World Cup 2015 fever, and if you are not following the exciting start to this year's fun and games, you are missing out hugely! After Japan shocking the world by beating the Springboks (seriously, who could have seen that coming?!), the action is certainly starting to heat up. We thought now would be a good time to share some tips on where to watch Rugby World Cup games in Cape Town, to give you a list of bars and restaurants who will be screening games.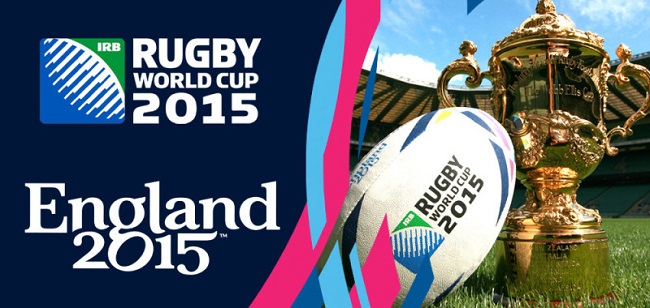 With spots in the southern suburbs as well as the City Centre, you are sure to find some great hangouts to enjoy the games, knock back a beer or two, enjoy some good food, and even take advantage of specials that will run over the course of the event. Ruby, beer and food are pretty much the essential staples of The Good Life here in South Africa, as you will soon discover if you're visiting right now. As a local of course, we don't have to tell you how well those three things go together.
Rugby World Cup 2015 – Watching Televised Games in Cape Town
Without further ado, let's get on with a list of spots in Cape Town to go and support the Bokke. Or your home team, if you really, really insist.
1. Forrester's Arms – 52 Newlands Avenue, Claremont (+27 (0)21 689 5949)
Fondly known as Forries, this beloved old pub slash restaurant has been standing for a very, very long time. Long enough that I have fond memories from going there with my folks in the late 80s/early 90s and later as a young adult within legal drinking age. There are big screens all over the venue, a lovely courtyard area, kitchen and a playground for kids. But fair warning – it gets pretty crowded so you may want to get there early.
2. The Fireman's Arms – Corner Budengracht And Mechau Street, Buitengracht Street, City Centre (+27 (0)21 419 1513)
Fireman's is a fantastic place to watch any sporting event. They serve good food, the venue is large, with screens inside and outside in the beer garden, pretty fast service, a fun pub style vibe and decent prices. This spot can also get busy, so plan ahead and try get there before the game begins.
3. Rafiki's – 13 Kloof Nek Road, Gardens (+27 (0)21 426 4731)
One of my all time favourite spots in Cape Town for, well, any occasion, Rafiki's has a vibe that is both laid-back and easy. It also has a long wrap around balcony that looks out onto Kloof Nek, a really good pizza menu, lots of regular specials and screens on the balcony and in the bar to watch the games. Parking is tricky however, but if you are taking a cab that is not anything to worry about. If you are drinking, you should be taking a cab anyway!
4. Cafe Caprice – 37 Victoria Road, Camps Bay (+27 (0)21 438 8315)
Trendy, well-positioned and always entertaining, Caprice is one of Camps Bay's most popular spots. It is close to the beach, too, making it ideal for post-lazy-day-beach-chillax rugby or drinks or pizza (or all of the above). It is a bit smarter than our other picks, but that does not make it snooty. Just be prepared for upmarket clientèle as you enjoy games on the big screens.
5. Mitchell's Brewery / Ferryman's – Cnr East Pier & Dock Road, V&A Waterfront (+27 (0)419 5074)
In the Waterfront, Mitchell's is always a great option for some laid-back rugby on big screen TVs, home-brewed beer made at their on-site brewery and good pub nosh. It is also centrally based and right near the V&A mall, so you can do a spot of shopping (or leave non-rugby watching wives, girlfriends and significant others to shop while you watch the game).
Some other mentions if none of these pan out: Toad in the Village (Noordhoek), Woodcutter's Arms (Hout Bay), Perseverance Tavern (City Centre), Oblivion (Kenilworth), Headquarters (City Centre), Mavericks Revue Bar (City Centre – warning, not family friendly!), Protea Hotel Fire and Ice (Gardens), Shimmy Beach Club (Waterfront), The Taproom (Salt River), Peddlars (Constantia), Springbok Pub (Newlands), Quay Four (Waterfront), Beerhouse (City Centre), Hudsons (Gardens, Claremont and Green Point), Ricks Cafe (Gardens) and Brass Bell (Kalk Bay) to name a few other ideas.
…
Wondering who is up next on the World Cup 2015 fixtures list? Head on over to Rugby World to view their full list of games.
We would love to hear your suggestions on where to watch games. Have any cool hangouts that you want to suggest? Leave your comments on where to watch Rugby World Cup 2015 matches in Cape Town and let us know!