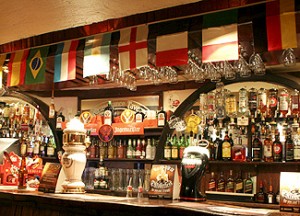 If you're looking for something very, very old school in the way of drinking holes, then you may well want to stop past one of the oldest pubs in Cape Town to get a taste of that traditional pub vibe.
And yes, I did say 'one of'. You didn't think that there was only one genuine vintage pub in the Mother City, did you?
What's that you say? You did? Well, prepare to be awed and astounded by this very awesome boozy history to follow.
Oldest Traditional Cape Town Pubs
Cape Town, like the rest of South Africa, and let's be honest here, the whole planet, loves its pubs. These are the traditional establishments that have never seen the point to bother with things like modern décor, hip clientele or other such fanciness. These are the establishments where you drink real drinks – not pink ones. The lighting is often terrible, you (hopefully) won't hear any dub step, and words like 'seedy' may even get thrown around.
That is what makes traditional Cape Town pubs great. They are down to earth, low key, fully accepting of anyone and everyone (regardless of what you happen to be wearing). And, they have real history too.
So where can you find such long-standing establishments born of the by-gone eras? Let's take a look and find out…
1.      Kimberley Hotel – 48 Roeland Street, City Centre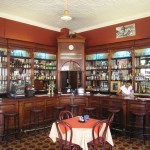 Open since 1895, The Kimberley Hotel is old, but not very, very old. Some may call it a hole in the ground. It doesn't have a web address – not one that works anyway. That is all part of its charm though, and when you step inside its doors into the downstairs pub, you are sure to want to stay a while. Look out for the slot machines at the back, good food, cheap drinks, decent service and even a backpackers upstairs.
Open early til late, Monday to Sunday. +27 (0)21 461 2160.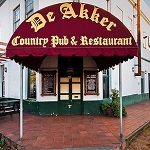 2.      De Akker – 90 Dorp Street, Stellenbosch
Heading out all the way to the Cape Winelands, De Akker is our next old pub on the list. This one has a rather unclear history, sadly due to a bit of a slave revolt and fire back in the early 1800s. But most will tell you that it got its license in 1872. You can expect lovely old wooden benches, a decent outdoor terrace area and an upstairs section called the Hidden Cellar that hosts live music.
Open 11h00 til late, Monday to Saturday. +27 (0)21 883 3512.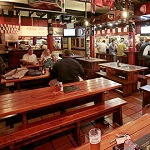 3.      Fireman's Arms – Cnr. Buitengracht & Mechau Street, City Bowl
Back in the City Bowl, Fireman's Arms is where you want to be to watch any sporting event. This bar has been around since 1864, and over the years it's gone through a number of changes, without losing its original appeal. The food is surprisingly good, service is generally good (prepare for some delays on busy nights) and the outdoor area is always lively. Big screens make it great for viewing events too.
Open early til late, Monday to Sunday. +27 (0)21 419 1513.
4.      Foresters Arms – 52 Newlands Avenue, Newlands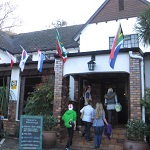 Known as Forries, this pub dates back to 1852. The story begins when the land the pub was built on was sold off in various lots. The Cottage was the building that would become Forresters Arms, and after undergoing various other uses, it made its final transition as an inn. Brewery battles, land issues, civil unrest and other challenges aside, Forries is much the same as it was in the early days. Big courtyard, kid's area, good food, decent prices and a good vibe.
Open from lunchtime til late, Monday to Sunday. +27 (0)21 689 5949.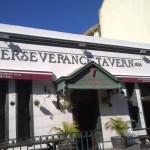 5.      Perseverance Tavern – 83 Buitenkant Street, City Bowl
And now we get to the oldest of old Cape pubs… Persies. Perseverance Tavern began in 1808, and has won many awards over its long history. Even way back in the good old days, it was the place to be – notable Cape luminaries (the early version of the in crowd) such as Cecil John Rhodes, numerous politicians, academics, artists, sports and businesspeople, European expatriates and District 6 personalities were all regulars. Pub food is also served, with a good menu.
Open 12h00 til late, Monday to Saturday. +27 (0)21 461 2440.
Having been to at least 4/5 of these old gems, I can personally attest to the authentic traditional appeal of old pubs in Cape Town. Maybe I am a bit 'regressive', but I love traditional drinking holes. They have soul. And history. And strange regulars. Mostly, Cape Town's oldest pubs have a laid-back vibe that can't be beat.
What are your favourite traditional Cape Town pubs and bars? Share your comments below, and tell us what you think.