Situated in the V&A Waterfront in Cape Town, the Springbok Experience – Rugby Museum is a unique museum that celebrates South Africa's most beloved sport, as well as the many victories that have been won over the course of the Springbok's history.
What sets this museum aside from traditional models is that it is fully interactive, boasting a series of exhibits that add plenty of fun during each and every visit.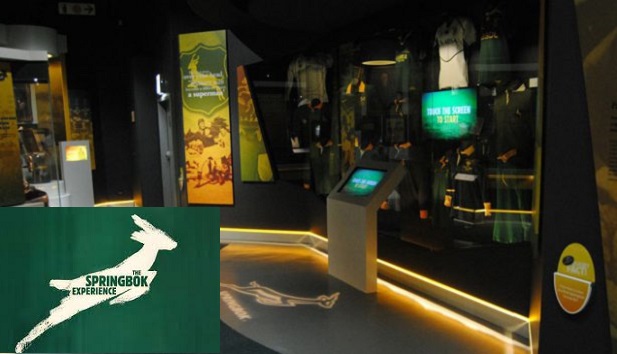 About the Springbok Experience – Rugby Museum
ComeToCapeTown.com's Sarah recently had the chance to visit the museum, and you can check out her full Springbok Experience over here. To give you a few hints on what you can expect, here are some of the top highlights of this sports museum:
* The SA Rugby Museum is open every day (except for Christmas Day) from 10h00 to 18h00. The last entry to the museum is at 17h30, so it's better to try and get there earlier so that you have enough time to see everything without rushing through.
* The exhibits are nearly all interactive. This means that you can see, listen, touch and experience things rather than simply look at items cased in glass. There are many fun things to do – be sure to try them all for a unique learning encounter.
* You will learn a great deal about the history of rugby, the icons who helped the Bokke achieve their current status as one of the world's top teams, the famous 1995 World Cup and many other interesting facts. Even if you are not a huge fan of the game, you are sure to come away with new appreciation for SA's favourite game.
The museum is situated at Portswood House, V&A Waterfront, and tickets range in price from R30 for students to R50 for adults, as well as special group offers. You can purchase on Webtickets or at the door. To find out more, check out the Springbok Experience – Rugby Museum website.