Wonder what to do with kids this summer in Cape Town? School holidays are just about here, and for many families, that means a chance to relax, unwind and enjoy some much-needed fun in the sun. Whether you are travelling to Cape Town from a neighbouring city or even further afield, or you are simply on the look out for ideas on how to keep the little ones busy, it's always useful to have a list of ideas on hand.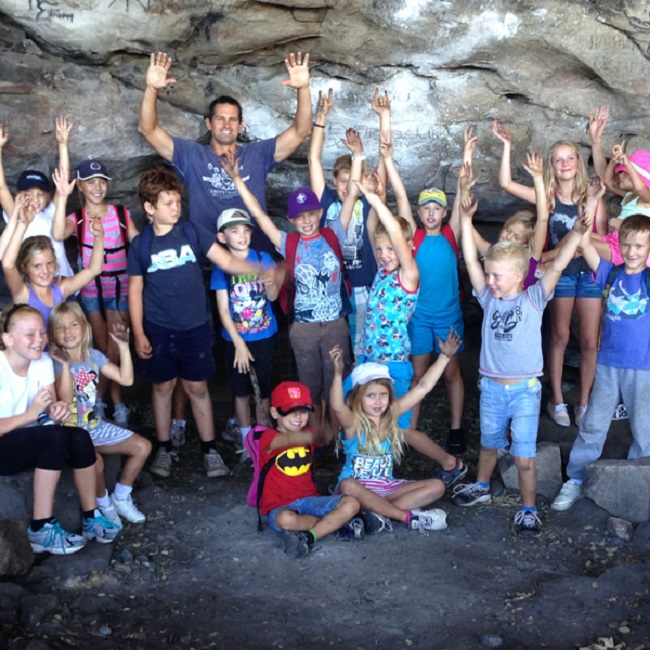 This summer, there are some great kid-friendly events taking place in Cape Town and surrounds. From season shows to holiday programmes, general activities and plenty of other fun things to do, we have rounded up some ideas that are sure to keep the boredom at bay!
Cape Town Kids Activities Summer Holidays 2016
Without further ado, let's jump right into our featured Cape Town kids activities for the 2016 summer holidays! In order of date, here are our top picks on things to do with kids this summer…
1 October 2016 – 30 April 2017 – Ripley's Believe It or Not
Clock Tower, V&A Waterfront, Dock Road / R150 – R175 / info@ripleyscapetown.comPrepare to be amazed at this fascinating show, which features 170 artifacts and interactive exhibits spanning across all sorts of topics. From nature to space, human oddities, reptiles, animals, insects, sport, Africa, Asia and plenty of other focus areas, the exhibits all have one thing in common… you will scarcely believe your eyes when you see them! Tickets are available online via Webtickets.co.za.
1 November 2016 – 28 February 2017 – Table Mountain Sunset Special
Lower Cableway Station, Tafelberg Road, Cape Town / Kids R62.50, Adult R127.50 / +27 (0)21 424 0015Any time of the year is great to venture up Table Mountain. Over the summer however, you can take advantage of a special sunset deal that allows you and the kids to travel up at discounted rates. This mountain is without a doubt one of the city's most beloved landmarks. Whether you have lived here your whole life or it's your first time in the Mother City, watching the sun set from the top of the mountain is something that everyone should do!
18 November 2016 – 8 January 2017 – Dinos Alive
Cape Gate Mall, Corner of Okavango & De Bron Roads, Brackenfell / R85 – R100 / +27 (0)81 011 1718The Dinos Alive interactive exhibit will be running until early January. If you haven't had a chance to take the kids, the holidays are a good time to do so. This exhibition is sure to appeal to almost all ages (including the grown ups). Highlights include 25 animatronic dinosaurs, an apatosaurus ride, dinosaur movies, cafe, shop, excavation sand pit, fossils, face painting, jumping castles, drawing and PlayStation games. Bookings are available via Computicket.com.
26 November 2016 – 25 February 2017 – Ceres Steam Train
Royal Cape Yacht Club, Dock Road, Waterfront / R250 – R400 / +27 (0)83 440 7868On the second and fourth Saturday of every month from 07h30 to 18h30, the Ceres Steam Train offers the chance to enjoy an amazing journey into the Cape Winelands. This family-friendly train trip is unique in many ways, not least because you will be travelling on a railway track that was originally built in 1910. Lunch in the Winelands can also be enjoyed (at an additional cost of R150). Under 12s pay R50 for the train ride, while under 2s can travel for free.
30 November – 24 December 2016 – Cinderella
Baxter Theatre Centre, Main Road, Rondebosch / R75 / +27 (0)21 685 7880The classic tale of Cinderella is given a fresh new twist in this modern take on an old favourite. Featuring music from Justin Bieber, Black Eyed Peas, Bruno Mars, Justin Timberlake and Roxette, the show is sure to be fun for all ages. The show is produced by The Lilliput Children`s Theatre Company. Performances will be held at various times from 09h30 to 10h45 – for full details and bookings, head on over to Computicket.com.
2 December 2016 – 8 January 2017 – Annie
Artscape Opera House, D.F. Malan Street, Foreshore / R150 – R500 / +27 (0)21 410 9800Everyone's favourite orphan will be taking to the stage in a local performance of the hit musical, Annie. Telling the tale of a feisty girl in an orphanage who has the chance to spend Christmas with famous billionaire, Oliver Warbuck, this story will appeal to a variety of ages. And, with a festive slant, it's also the perfect movie for the 2016 Christmas holidays in Cape Town. Tickets are available via Computicket.com.
2 December 2016 – 8 January 2017 – Canal Walk's Ice Adventure
Centre Court, Canal Walk Shopping Centre, Century Boulevard, Century City / R20 – R80 / +27 (0)21 529 9600Beat the heat this summer, as you step into the Canal Walk Ice Adventure! This incredible arena will feature a range of interactive features, including Ice Age animals, a snow zone and ice slides. Visitors will be able to purchase a 45 minute session between 10h00 and 22h00, with sessions running every hour on the hour. Tickets are available through Computicket.com.
12 – 17 December 2016 – The Elves and the Shoemaker
Nassau Theatre Centre, Groote Schuur High School, Palmyra Road, Newlands / R70 / +27 (0)83 364 8284The Lilliput Children's Theatre Company will be putting on a performance of the timeless Christmas tale, The Elves and the Shoemaker. This show will put a modern slant on the story, with music by the Black Eyed Peas, Bruno Mars, Robin Thicke, Pharrell Williams, Gwen Stefani and LMFAO. The show will take place at 10h30 throughout its run. You can get your tickets via Computicket.com.
12 to 22 December 2016 – Fit Kids Holiday Adventures
Various Locations City Wide / R80 / +27 (0)72 450 2146This programme is a great way to keep kids active. Taking place at various locations across the city, kids will get the chance to go hiking, fishing and walking. The activities are based out in the fresh air. Times include a morning slot from 09h00 until 11h30, and an afternoon slot from 14h00 to 16h30. At just R80 per child per slot, it's an affordable way for little ones to work up off some steam.
____________________________________
While these are just a few of the events taking place during the 2016 Cape Town summer school holidays, there are many other things to do. The V&A Waterfront has a huge line-up throughout the summer, with highlights ranging from a petting zoo to Santa's Workshop, Zip Zap Circus, Stargazing and plenty of other fun activities. Canal Walk and Cavendish Square will also have holiday activities, as will the Cape Town Science Centre, while there are also summer treats in store such as the newly launched Crumbs & Cream menu. Then there are the amazing beaches that you can explore as well! For more inspiration, check out our guide on things to do with kids in Cape Town, as well as our guide on things for teens to do in Cape Town.
How will you be keeping kids busy this holiday? Share your ideas on things to do with kids this summer in the comments below!