Looking for places to visit in Cape Town that won't hurt your wallet? You've come to the right place. We know just how much of a challenge it can be to enjoy a rewarding holiday in South Africa's Mother City without spending a fortune. With that in mind, we are always on the look-out for free and affordable things to do in the city and surrounds.
Today, we have hand selected some of the top places to visit in Cape Town that won't set you back too much financially. Keep reading to see which places made the cut, print this list out to have it on hand, and start planning your holiday!
Low-Cost Places to Visit in Cape Town
Getting right down to business, here are some of our top picks for affordable places to visit in Cape Town.
South African National Museum & Planetarium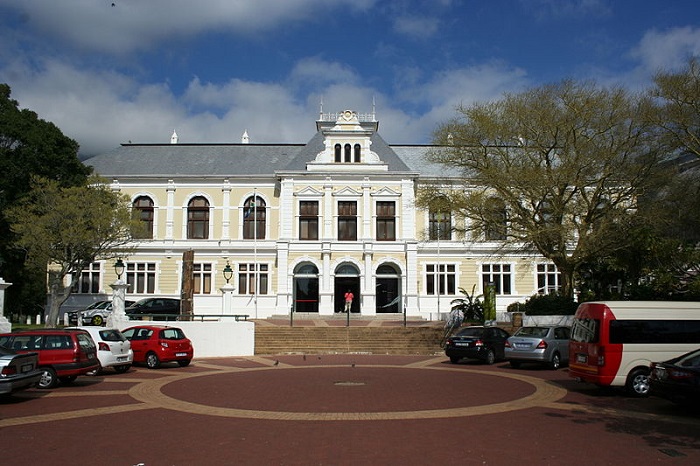 Image: Discott, Wikipedia.org
In the heart of the City Centre lies the South African National Museum and Company's Garden. Next door, you will find the planetarium. Both the museum and the planetarium offer low cost tickets. Both are open Monday to Friday, from 10h00 until 17h00. Christmas Day and Workers Day are exceptions, however. At the museum, you can explore a diversity of exhibits, while the planetarium offers regular shows that highlight the sky above. You can access both from the Company's Garden, with entrances from Government Avenue, Orange Street and Queen Victoria Street. For details, visit the official Iziko website at https://www.iziko.org.za/museums/south-african-museum.
Greenmarket Square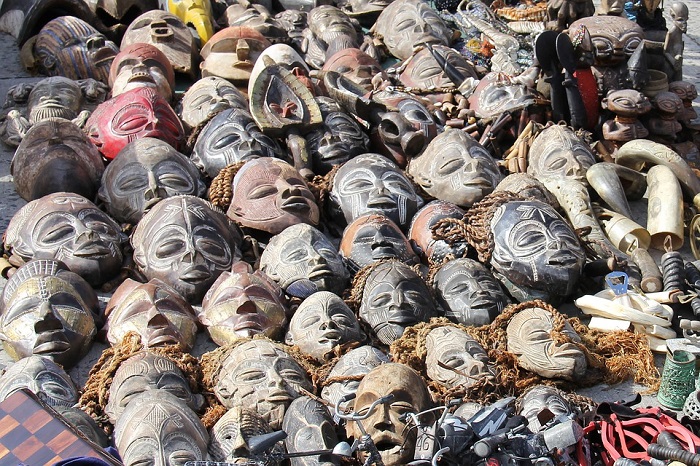 On the corner of Longmarket and Shortmarket Roads, just off Long Street, Greenmarket Square can be found. This market is free to browse. If you feel like a quick cup of coffee, or a bite to eat, there are many sidewalk cafes and takeaway shops surrounding the market. You can also buy low cost trinkets here to take back to friends and family after your holiday. The market is open Monday to Saturday from 09h00 until 16h00.
Mineral World Scratch Patch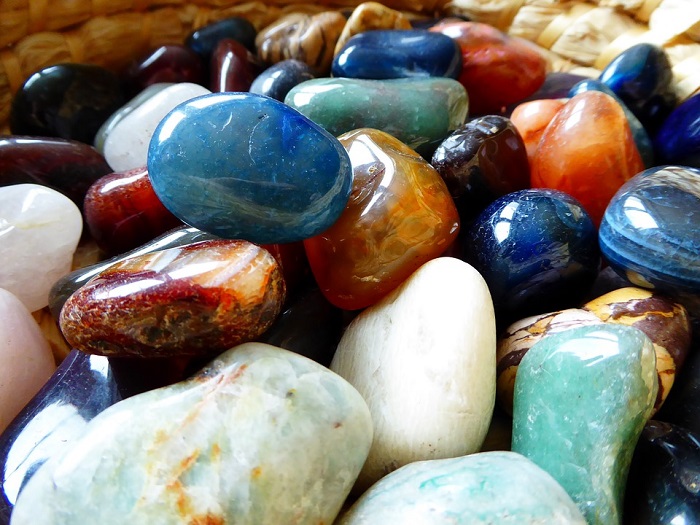 There are two Scratch Patches in Cape Town. One is located in the V&A Waterfront, just opposite the Two Oceans Aquarium. The other is situated in Simon's Town. Whichever you visit, this is always a fun place to go for children and adults alike. Entry is minimal. Bags range in size and price, with the cheapest being the smallest. Once you decide on which bag to get, you can hunt for your own beautiful semi precious stones in the man made caves of the Scratch Patch.
Sea Point Promenade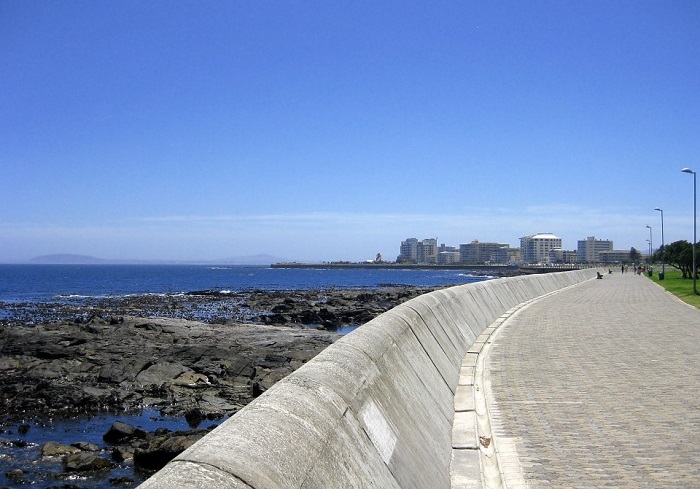 On Beach Road meanwhile, you will find the Sea Point Promenade. This long stretch of coastal walk runs all the way from Mouille Point to Sea Point. You can take a walk along the promenade to watch the ways crashing below, and it does not cost a cent. At the end of the promenade, near the swimming pools, there are food trucks selling low priced drinks and snacks. There are a few parking areas along Beach Road.
Green Point Urban Park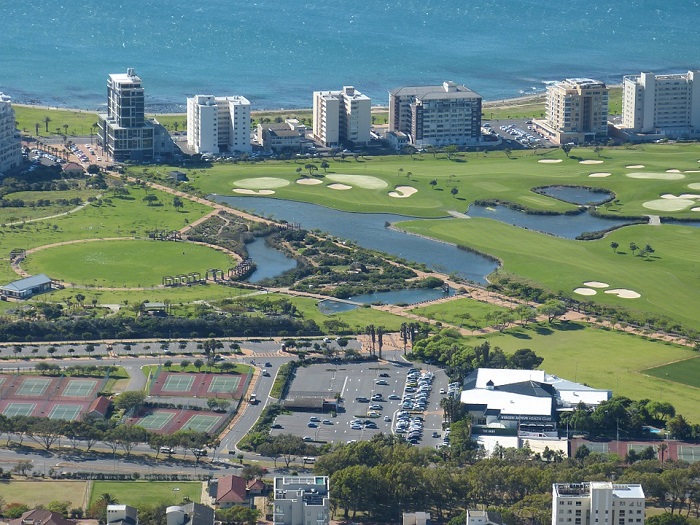 While you're in the area, head next door to visit the incredible Green Point Urban Park. This park is free to the public. There are paths to explore, along with other highlights such as a biodiversity garden, waterways, wildlife, birdlife and even an outdoor gym to explore. The park is open from 07h00 until 19h00 daily, and it is found on Fritz Sonnenberg Road in Green Point.
Hout Bay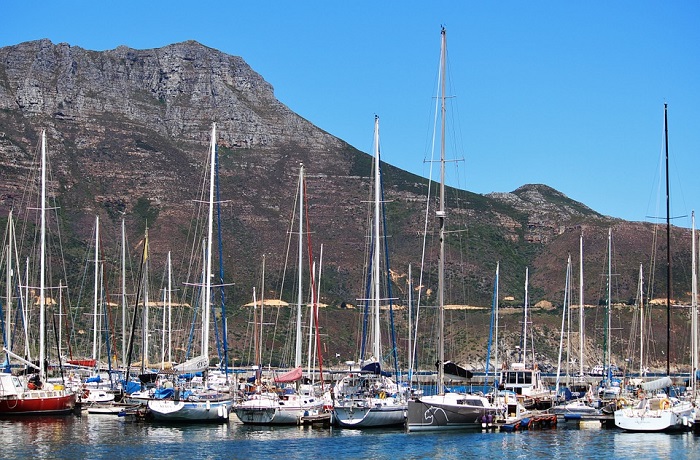 The sleepy suburb of Hout Bay lies on the tip of the Atlantic Seaboard. There are a few access routes into Heart Bay as its fondly called by locals. One of the most spectacular routes is Chapman's Peak Drive, which offers some of the most dazzling views imaginable. In Hout Bay, you can walk along the beach, explore the harbour, get some fish and chips or have a local beer at Dune's near the beach, all costing you very little.
Silvermine Nature Reserve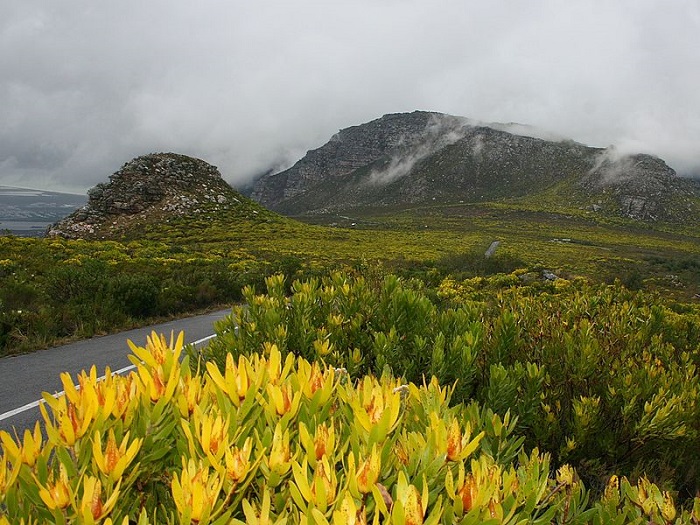 Image: Hendrik van den Berg, www.panoramio.com
Silvermine Nature Reserve forms part of the greater Table Mountain National Park. The reserve lies on the False Bay coastline. Within the reserve, you will find a massive reservoir, along with picnic areas. This reserve is an excellent choice for nature-lovers wanting to escape the city. Entry passes are not too pricey, either. For more info, visit https://www.sanparks.org/parks/table_mountain/tourism/attractions.php#silvermine.
Groot Constantia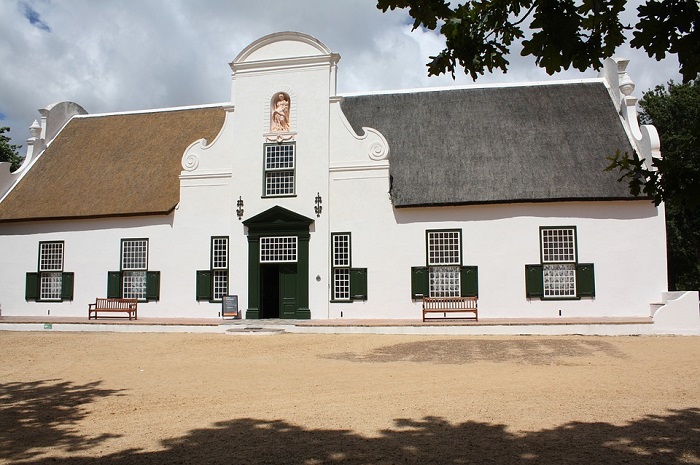 Groot Constantia is the oldest wine producing estate in the country. Situated in Constantia, this estate offers a rewarding day out. Although there are also restaurants here, you can easily go for a visit without spending a cent. Alternatively, you can fork out for a picnic basket to enjoy on the lawn, or try an affordable wine tasting. Even if you opt to simply take a stroll through the grounds, you are sure to enjoy this beautiful old estate.
Kalk Bay
Video: Luke Maximo Bell
We love Kalk Bay. Also situated along the False Bay coast, this charming village is always great for a day out. Highlights to enjoy here include the harbour, along with the bustling Main Road that is full of quirky shops, cafes and art galleries. You can stop for coffee, or take a walk along the harbour to see the boats, seals and fishermen. Or, if you have a designated driver, you can stop for a beer at Brass Bell, right near the water. Have a look at this drone video from Luke Bell to watch whales in the bay.
Simon's Town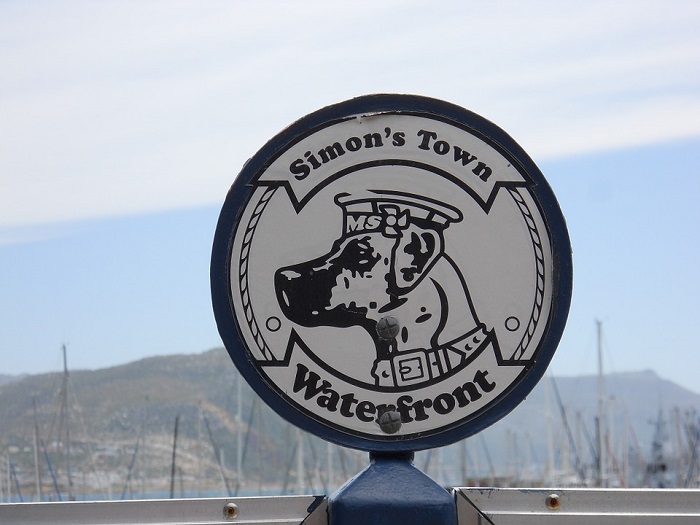 Continue along the Main Road, and you will get to Simon's Town. With so many reasons to love Simon's Town, this spot is also ideal for a day trip. Affordable highlights here include the Toy Museum, South African Naval Museum and the harbour. Be sure to look out for the statue of famous navy dog, Just Nuisance!
________________________________________________________
Now that we've shared our top picks on cheap places to visit in Cape Town, you can get on to planning your holiday. If you are looking for places to stay during your holiday, please get in touch. Our friendly team will help you find the very best choice for your budget and needs. Once you have booked, we can also help you discover the city and its many attractions. Contact us today to enjoy these affordable places to visit in Cape Town and many, many others!