One of the Cape Town Big 7 attractions, Groot Constantia is a must-visit on any wine tour in Cape Town. This estate was founded in 1685, making it the oldest wine estate in South Africa. Located in the lush, green Constantia Valley, in the southern suburbs of Cape Town, the vineyards and cellar have long history that plays a vital role in the Cape's wine making legacy. This estate is commonly featured in many tours, offering a number of things to see and do.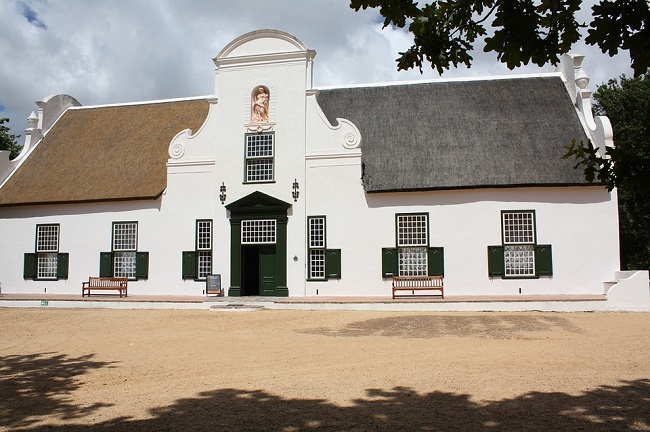 Whether you're keen to enjoy some world-class wine tastings, or you simply feel like heading out for something different. a visit to this beautiful old estate is something that every local and visitor will enjoy. In this mini guide, we showcase some of the top highlights to enjoy here.
Groot Constantia Highlights
First things first, let's get a few details on the estate:
Address: Groot Constantia Road, Constantia
Contact: +27 (0)21 794 5128 / www.grootconstantia.co.za
Hours: 09h00 – 17h30 daily (closed Christmas and Good Friday)
What can you see and do at Groot Constantia? Here are some of the top reasons to visit this incredible Constantia Wine Route estate…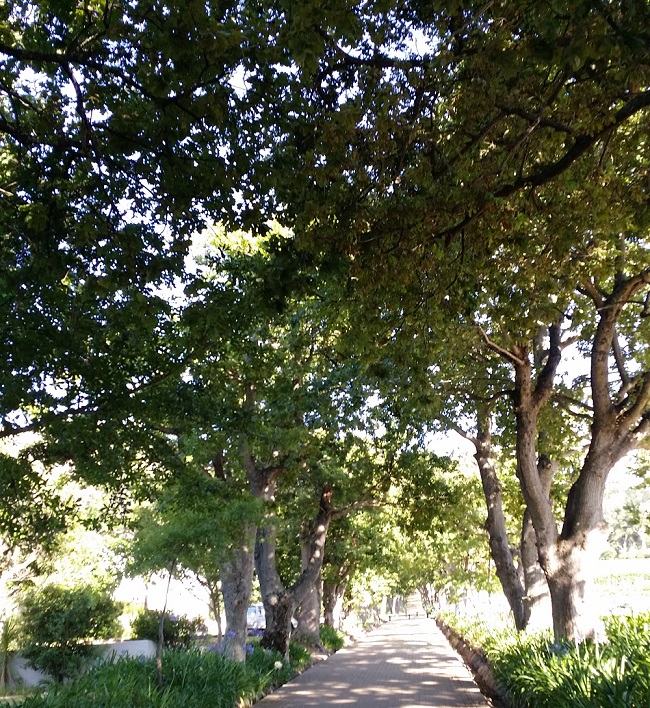 Wine tasting and cellar tours. The cellars are open every day except for Good Friday and Christmas Day. The hours for wine tasting run from 09h00 until 18h00. Daily tastings offering 5 wines per person cost R75. An additional cellar tour is offered at R100 per person, with tours running every hour on the hour from 10h00 until 16h00. Chocolate and wine pairing is available at R120 per person (bookings are essential). An excellent range of wines can be savoured here. Highlights include Grand Constance – South Africa's oldest wine, along with a variety of Groot Constantia estate wines ranging from Shiraz to Gouverneurs Reserve, Brut Rose, Sauvignon Blanc / Semillon, Chardonnay, Constantia Rood and many others.
Dining. Jonkershuis Constantia is located next to the historic Manor House, surrounded by massive oaks. This restaurant offers a variety of dining areas, including private dining, intimate interior fire side dining, courtyard, and laid-back lunches on the front lawns. Contact the restaurant on +27 (0)21 794 6255 for bookings and further information. Also on-site is Simon's Restaurant, which offers a spacious terrace overlooking the vineyards, along with a cosy interior with fireplace for cooler weather. For more information on Simon's, contact the restaurant on +27 (0)21 794 1143.
Museums. Forming part of the Iziko Museums of South Africa, Groot Constantia is home to two museums. The Orientation Centre houses an exhibition made up of various artifacts and photographs that showcase the estate's history. This serves as an introduction to the next museum. The Manor House is the original building that dates back over three hundred years. This building hosts a selection of old Cape furniture, which was donated by the late Mr Alfred A de Pass in 1927. Entry to the Orientation Centre is free, while it costs R15-R30 to visit the Manor House.
Gardens. After lunch or a wine tasting, you can take a walk around the beautiful gardens. A key feature is the large rolling lawns that are found in front of the estate. Alongside the lawns there is path leading up to the ancient bath. Owl houses are found in the tall trees surrounding this path. Other birds and the odd baboon can be seen on the lawns and within the gardens. On the other side, near the old courtyard, you can see fish ponds and ducks, which are fun to watch.
_______________________________
Keen to see this attraction during your Cape Town holiday? You can visit this estate on our incredible Best of the Cape Full Day Tour. For more information on seeing Groot Constantia and other tour highlights, contact our bookings team today!