We're springing into spring like crazy, and if these September events in Cape Town 2016 are anything to go by, this coming month is going to be all sorts of amazing. This month, we have a mixture of nature, culture, entertainment, food, fun and family, with events to suit just about every taste.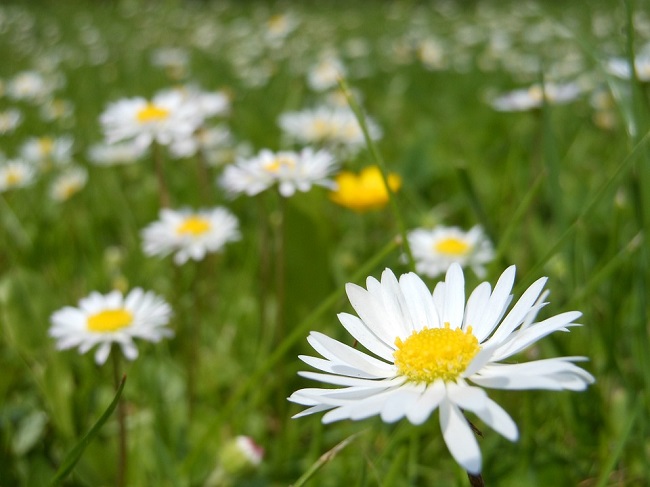 Ready to see what's happening in Cape Town this September? Let's get started…
What's Happening in Cape Town This September?
Getting right down to business, here are are some of the top September events 2016 in Cape Town:
September – Flower Season – various locations
The flowers are in full bloom, and this month is the best time to get out and see them while you can. The best places to see the wildflowers include West Coast National Park, but almost anywhere you go in the countryside will give you a spectacular floral display. If you can, take a drive to the magical Darling Wildflower Show that runs from 16-18 September 2016. You can even head to a closer flower hotspot, such as Kirstenbosch Botanical Gardens.
August-November – Whale Season – various locations
Another ongoing natural event is Whale Season, which typically runs all through spring, well into November. Right now, large numbers of Southern right whales are coming into the bays to breed and calve. You can see them on a Whale Viewing Tour in Hermanus, or look out for them along the False Bay coast (Harbour House is often a good place for whale spotting).
 2-4 September 2016 – Cape Town Street Food Festival – Woodstock
The Streetfood Festival kicks off on 2 September 2016 at Sidestreet Studios in Woodstock. Costs range from R50-R500, and there are a number of events that include a dinner and a streetfood market. This is a must-visit for every foodie, whether you are a food creator or simply a food lover.
11 September 2016 – Ipotsoyi Spring Festival – Cape Town Ostrich Ranch
The local term for 'party', Ipotsoyi is all about celebrating the start of spring. Partygoers can look forward to hip-hop, spring flowers and an energetic atmosphere. The line-up includes acts such as Black Motion, Kwa-Zulu Natal's very own Riky Rick, and 'Way It Go' legend Nasty C among others. Tickets cost R200-R350 and are available via Computicket. For details, contact [email protected].
12-18 September 2016 – SANparks Free Week – various locations
Yay for freebies! This week, a huge number of South African national parks will be free to enter. Included in the free access list are: Bontebok National Park, Garden Route National Park, Tankwa Karoo National Park, Table Mountain National Park (excludes Boulders Penguin Colony and the Table Mountain Cableway however) and West Coast National Park. This is a great opportunity to discover the wonderful nature reserves and national parks in the Cape region… and best of all, it's 100% free! For full details, contact +27 (0)21 712 2337. Please note that some parks will only be accessible until the 17th. You will need a South African ID to claim this offer.
[RELATED: Top Free Things to Do in Cape Town]
15-18 September 2016 – Cape Homemakers Expo – Foreshore
For just R80 (pensioners pay R70), you'll be able to explore the many wonders showcased at the Cape Homemakers Expo. Taking place at the Cape Town International Convention Centre, this exhibition features a huge range of home decor and furniture trends. Doors open at 08h00, and close at 20h00 up until the final day, when it closes at 18h00. For more info, contact +27 (0)21 511 2800.
17-18 September 2016 – Cape Town Marathon – City Centre
Calling all runners… this one's for you. The Cape Town Marathon is a popular road running event taking place in the CBD. In addition to the main event on 18 September, there is also a fun run taking place on 17 September. Runners will choose from a 42.2 km and a 10 km route, both of which span across urban landscapes. Costs range from R200 to R1000 per runner – visit CapeTownMarathon.com for further info.
19-25 September 2016 – Heritage Week – various locations
During Heritage Week, you can visit Iziko museums for free. Museums and art galleries to visit include the South African National Museum, South African Gallery, Slave Lodge, Koopmans-De Wet House and the Bo Kaap Museum. Take advantage of free entry, and celebrate the rich heritage of the Cape.
22-25 September 2016 – Hermanus Flower Fest – Hermanus
The Hermanus Botanical Society's annual flower festival takes place at the Fernkloof Nature Reserve at the end of September, with a spectacular display of flora to be enjoyed. The theme this year is 'Fynbos and Fire', in memory of the large fire that swept across the reserve last year. Learn about the relationship fynbos has with fire and enjoy the beauty of this idyllic reserve.
22 September – 2 October 2016 – Cape Town Fringe Festival – various locations
Ending off our featured September events in Cape Town for 2016, we have the much-anticipated Fringe Festival. While venues across the city are getting involved, a lot of the main action will take place at City Hall in the CBD. Visit CapeTownFringe.co.za for more info on events and tickets.
________________________________
As you can see, we're in for a great month ahead. Be sure to check out as many of these spring events in Cape Town as you can!