The Cape Town Street Food Festival 2016 comprises three separate events held from 2 to 4 September 2016. The main event is the Street Food Market, which will give you the chance to taste a huge variety of delicious local delicacies.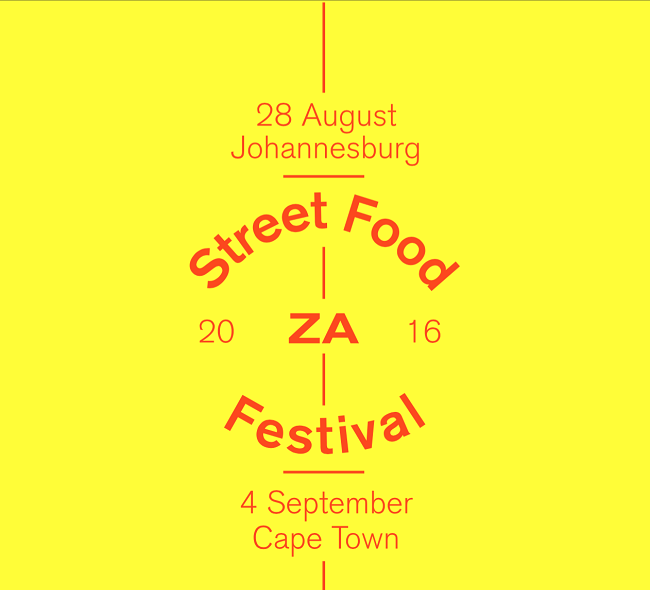 If you have always wanted to try dishes such as askoek, Smileys (sheep heads), Walkie Talkies (chicken heads and feet), samoosas, tshisa nyama (braaied meat), bunny chow, Gatsbys, fish and chips, rotis and vetkoek, and other Cape cuisine, the Street Food Festival is not to be missed!
Cape Town Street Food Festival 2016
First up, here are some of the event details for this festival…
Date: 2 – 4 September 2016
Time: Various times
Location: Side Street Studios, 48 Albert Road, Woodstock
Price: R50 – R550 per person
Website: CapeTownStreetFoodFestival.co.za
[RELATED: Cape Town Voted World's Best Food City by CN Traveler]
The event is comprised of the following separate events:
Street Food Festival Dinner
2 September 2016 @ 19h00
R400 gets you in to this one of a kind dinner, with full details still to be announced. Visit the festival website or search for them on Facebook (Street Food Festival ZA) to stay in the loop about the pre-festival dinner event.
Street Food Festival Talks
4 September @ 10h00 – 15h00
R550 is the cost for the various conferences and talks happening on the day of the festival. These will focus on all things relating to food, catering specifically to food and produce providers.
Street Food Market
4 September @ 09h00 – 16h00
R50 will get you a ticket into the main event, where a huge selection of street food vendors will be showcased. This festival is a must for any foodie, with plenty of delicious treats to sample.
______________________________
Please note that all information is correct at the time of publishing. For more information, visit CapeTownStreetFoodFestival.co.za. Tickets will be available via Quicket.co.za.