Our list of featured November 2016 events in Cape Town include a good mash up of music festivals, open air cinema shows, concerts, beer tasting, wine tasting and seasonal highlights. In the last month before summer arrives in full source, we also celebrate Guy Fawkes with organised fireworks displays at selected venues across the city.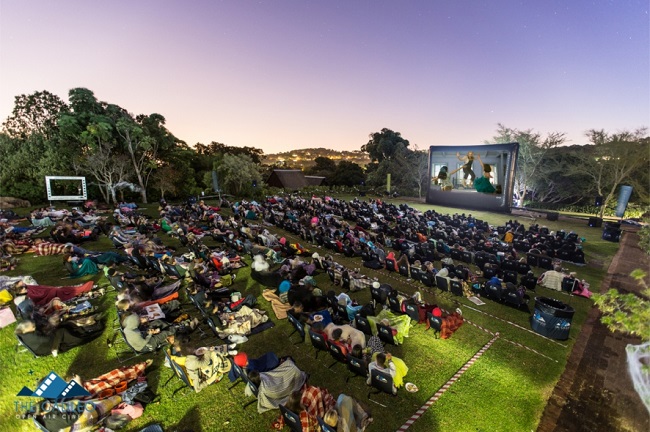 The weather this month is warming up, it's still nice and quiet, schools are still winding off for the year, and, all in all, it's a lovely time to come to Cape Town!
November Events in Cape Town 2016
Let's get a look at our top picks for November events in Cape Town 2016…
2, 9, 16, 23 & 30 November 2016 – The Galileo Open Air Cinema Kirstenbosch
Kirstenbosch Botanical Gardens, Rhodes Drive, Newlands | +27 (0)21 447 1641
On Wednesday evenings, the Kirstenbosch open air cinema will be screening a range of iconic movies. This month's show schedule includes About Time (2 November), The Godfather (9 November), Mamma Mia (16 November), I Am (23 November) and Lucy (30 November).
3, 10, 17 & 24 November 2016 – The Galileo Open Air Cinema V&A
Croquet Lawn above Ulundi Parking Lot, Foreshore | 19h45 | +27 (0)21 447 1641
Every Thursday evening from 19h45 or so, you can watch movies at The Galileo V&A Waterfront. Shows for November include The Campaign (3 November), The Proposal (10 November), Eat, Pray, Love (17 November) and Troy (24 November).
5 November 2016 – Guy Fawkes
Various Locations | 18h00 – 23h00
Please note that fireworks are ONLY permitted in approved public spaces. It is illegal to use fireworks in residential areas. There are a number of amazing spots to enjoy spectacular displays of fireworks. These include Maiden's Cove parking area on Victoria Road, Camps Bay and Tourism Centre on Athens Road, Table View beachfront among others.
11 – 13 November 2016 – Endless Daze Festival
Silwerstroom, R27, West Coast | 12h00 | info.psychnight@gmail.com
Featuring The KVB, Froth, BCUC, Medicine Boy, Felix Laband and other artists, this festival fuses music, art and performance. It takes place on the West Coast, just outside of Cape Town. Tickets are available for R500 per person, online via Nutickets.co.za or at the gate.
16 & 30 November 2016 – Stellenbosch Street Soirées
Drostdy Street, Stellenbosch | 18h00-20h00 | +27 (0)21 886 4310
On Wednesday evenings, the Cape Winelands town of Stellenbosch will be hosting summer street parties that are free to enjoy. You can browse for free, or pay R70 for a tasting glass that lets you try as many local wines as you like. There will also be food and other highlights.
20 & 27 November 2016 – Kirstenbosch Summer Sunset Concerts
Kirstenbosch Botanical Gardens, Rhodes Drive, Newlands | 16h00-20h00 |  +27(0) 21 799 8783
Kirstenbosch Summer Concerts kick off for the summer season on Sunday 20 November 2016. This month's line-up includes Jimmy Nevis (20 November) and Jah Prayzah and the 3rd Generation Band (27 November). Both shows start at 17h30, and tickets cost R125 – R165 per person.
25 – 27 November 2016 – Cape Town Festival of Beer
Hamiltons Rugby Club, Green Point | 12h00-18h00 | info@capetownfestivalofbeer.co.za
Calling all beer lovers… this event is not to be missed! R150 gets you in the door (kids under 13 pay R50). For that price, you will get a free beer mug that you can use to sample plenty of beers. You can take it home with you afterwards, too.
26 November 2016 – Hope@PaulCluver Summer Festival
Paul Cluver Estate, Grabouw | 19h00 | +27 (0)21 844 0605
The Hope@PaulCluver concert series kicks off at the end of the month, with a concert by McCully Workshop. This event starts at 19h00. Tickets cost R200 per person, but it's all for a good cause… proceeds from the concerts go to the Thembalitsha Foundation. Get there early to grab a seat (gates open at 17h00).
___________________________________
This month is also a good time to plan your summer holiday in Cape Town. If you're planning a year-end office bash, be sure to check out our Early Bird Guide to Office Parties 2016. We also have a Festive Shopping Guide with markets taking place from now until mid-December.
Whatever November 2016 events in Cape Town you attend, have fun and enjoy the build up to summer!