If you have not already gotten your Cape Town trip planning underway, now is the best time to do so. Around the middle of November and onward, villas and apartments become much harder to find. From December, the city enters its super busy peak travel season, making accommodation even harder to source.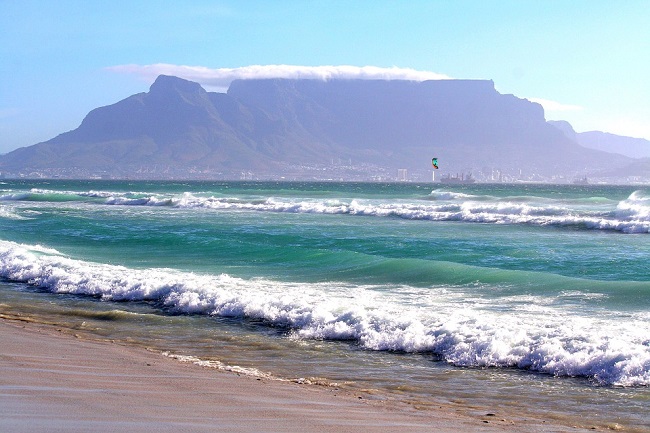 That's not the only reason to start planning your trip to Cape Town however. In this handy guide, we're sharing some tips on why now is the perfect time to plan your dream holiday in the Mother City.
Why Now is the Best Time to Plan Your Cape Town Trip
It's hard to believe that summer is just around the corner. It seems like just the other day that we were shivering and wishing for short sleeves, shorts and swimming pools. Over the last month or so, we have experienced our first seriously hot days, with temperatures reaching the 30 degree Celsius mark. Beaches are starting to get busy, holidaymakers from all over the country (and further afield) are making their way to our shores and the days are getting longer all the time.
Now is the perfect time to start putting your plans together for a visit to Cape Town that you will truly cherish! Here are a few reasons to start planning as early as possible…
1. You can avoid peak season rates.
While we are coming into high season, it is not officially peak season until December or so. As the peak season is when rates are at their highest, you can save on your holiday by booking early. Airline prices are also often a bit cheaper before the festive season kicks in, giving you even more ways to save.
2. Many of our outstanding properties are still available. 
From dreamy villas overlooking the Atlantic Ocean, to compact city apartments that are right near all the action, we offer a massive selection of holiday properties to suit every taste, budget and preference. You will have a lot more option to choose from if you book early, giving you the chance to book out premium central properties that are located in popular areas such as Camps Bay, Clifton and the Cape Town CBD. Browse our list of accommodation to see what's in stock!
3. Get things sorted so that you can relax. 
Many people are frantically trying to get through the final months of the work year before taking annual leave. Having to source and book accommodation on top of all of that stress is not going to put you in much of a holiday mood. The earlier you get your holiday plans sorted, the sooner you can get on to the fun part… relaxing and preparing for your break!
4. You'll have time to plan a memorable trip. 
Another reason to get organised and book early is that you will have more time to plan the other details of your trip. You could try one of our many amazing Cape Town tours for example, and arrange car hire for the duration of your travels. You could also do some homework to make a bucket list of all the places you want to see. Once you have your accommodation booked, it will be much easier to plan everything else.
5. You can start getting excited for your upcoming holiday. 
Yet another advantage to booking early is that it gives you the chance to get excited about your upcoming escape. Perhaps you have been to Cape Town already, or maybe you're a first time visitor who can't wait to see the famous sights of Table Mountain, the Waterfront and Camps Bay. Knowing where you will be staying will give you something to daydream about until you are officially on leave. And that, in turn, is the best way to work up even more excitement!
________________________________
Still not 100% sure where to stay? ComeToCapeTown.com is here to assist however we can. If you need help finding the perfect self-catering accommodation, contact us today and we will help you finalise your Cape Town trip.