Did you know that there are Murder Mystery Dinner Parties in Cape Town taking place every month from April until October 2015? Giving you something extra to look forward to this winter, these events sound like loads of fun… especially for anyone who enjoys a bit of intrigue!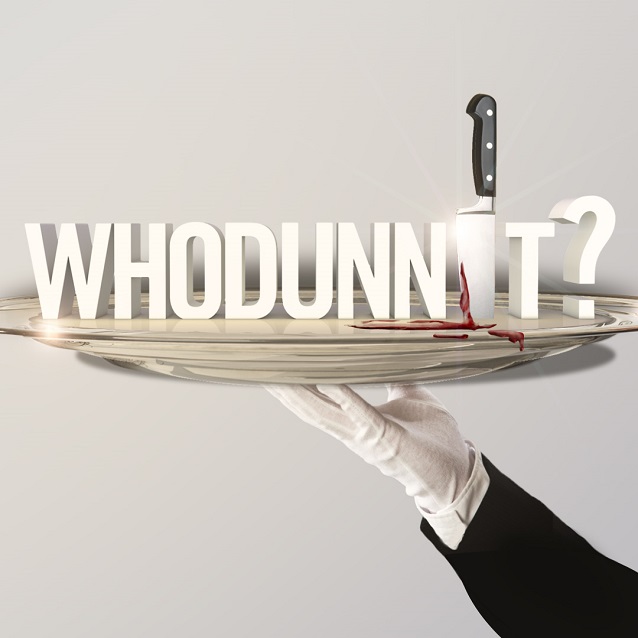 Being a lover of cop shows, cop books and any good mystery, my love for solving 'whodunnits' began way back in my early years, when I showed an uncanny knack for winning every family Clue board game. This may have been due to the fact that I discovered Law & Order around the same age, sneaking episodes with my much older sibling. But despite my enthusiastic 'couch investigations', I have not yet been to a Murder Mystery Party. Mostly, because there never seemed to be any happening that I knew about. Lame excuse, I know.
Anyway, as you may imagine, the news of monthly winter Murder Mysteries in Cape Town has me rather excited. Brought to us by the amazingly clever people at BePartOfTheMystery.com, each month offers a brand new riddle to solve, at a brand new venue across the city.
Here's what you need to know about these parties, so that you can get your mystery fix this winter.
2015 Murder Mystery Parties in Cape Town
The way it works is simple enough – you book in a group of eight, with four men and four ladies. If you can't make up the numbers that way, you are also welcome to cross-dress. Costs for each party vary depending on the venue, menu and the mystery, but on average it is about R350-R435 per person. This cost includes dinner as well as the entertainment.
Our favourite transport service Uber is also offering some special deals on Mystery nights – ask about this special when making your booking. New to Uber? Check out our great deal for new users that gives you a first free ride of up to R150! Click here for details.
Once payment has been done in advance (needless to say, bookings are essential), each person in the group will be sent their own top secret character profile, which is only revealed to that person. The group as a whole will then need to solve the mystery, following a shared plot that includes each unique character. As other players do not have backgrounds on other characters besides their own, things quickly get extremely fun. Oh, and dressing up to suit your character is all part of the fun as well. Naturally.
Mysteries are wonderfully detailed and varied, with a range of plots from explorers in ancient Egypt, medieval mayhem and Round Table, Antarctica adventures and plenty more besides. Over the three-course meal, clues are provided that need to be solved as a group. By the time dessert is served, you will all be well into the drama and adventure!
If you do not have a party of eight, you can go along on your own and join a table of strangers, which can add even more fun if you're looking for ways to make new friends. Nothing like bonding over a thrilling bit of intrigue, after all.
To find out more about the next event, which takes place on 28 May 2015, contact Inspector Keyser on +27 (0) 84 993 8040 or email lente@bepartofthemystery.com.
Why Will You Love Murder Mystery Dinner Party Events?
Well, for starters, these events are loads of fun. The mysteries are designed to be outrageous and often hilarious. If you can imagine something along the lines of Murder She Wrote meets The Pink Panther, you will start to get the idea.
This is also a superb option for a birthday party or celebration. Friends that solve mysteries together, stay together! Ok, I made that bit up. But it would make for a really cool party all the same. It would work well for team building or corporate work events, too.
If you are on holiday and you are looking for fun things to do this winter, joining a Murder Mystery Party in Cape Town is sure to provide a fun night out. You will have the chance to meet some locals, enjoy some good food, and have a good laugh in the process.
…
Have you ever been to a Murder Mystery event, or hosted one yourself? Share your experience below and let us know what you thought!