Taking place from Thursday 30 July to Saturday 1 August 2015, Mercedes-Benze Fashion Week Cape Town 2015 is set to bring its signature blend of fashion, shopping trends and style to the runway at The North Wharf at V&A Waterfront. This event is a major one for fashionistas, but everyone who appreciates the art of fashion design will be sure to enjoy the show.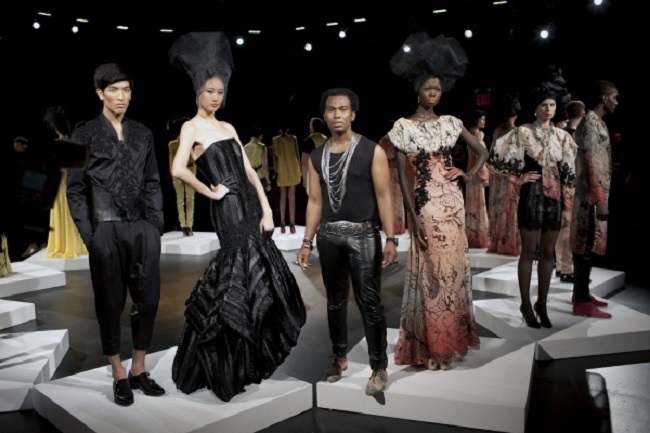 This event puts the focus on African couture, from a local perspective. A selection of up and coming as well as renowned designers that include big name fashion legends such as Marianne Fassler, Lalesso and KLûK CGDT will be showcasing their annual collections over the course of three days.
"We have worked around the clock to ensure that AFI's Mercedes-Benz Fashion Week Cape Town 2015 continues to exceed the exceptionally high expectations and standards of the fashion industry by showcasing the best design talent South Africa has to offer. We look forward to our designers revealing their inspirational Spring/Summer collections to our local and international visitors, against the backdrop of one of the city's most breathtakingly beautiful venues," says Sizwe Nzimande, group marketing executive of AFI.
Cape Town Fashion Week 2015 Schedule
Tickets range from R100 to R250, depending on the show and are available via Webtickets.co.za. The primary venues for the shows are based at the Waterfront, with The North Wharf and Watershed being the location for most shows. Some shows however will be located at an off-site venue (still unconfirmed at this point). Schedules for the show include the following:
Thursday 30 July 2015
17h00 – Goose Homme / Xipixi at The North Wharf
18h10 – Marianne Fassler at The North Wharf
19h20 – Stefania Morland at The North Wharf
20h30 – Habits at The North Wharf
21h30 – Adriaan Kuiters at The North Wharf
Friday 31 July 2015
18h10 – Lalesso at The North Wharf
19h20 – Michelle Ludek / W35T at The North Wharf
20h30 – Dax Martin at The North Wharf
21h45 – Ruald Rheeder / Imprint at The North Wharf
Saturday 1 August 2015
10h00 – David Tlale at offsite venue (to be confirmed)
16h00 – Danielle Margaux / Lara Klawikowski at The North Wharf
17h10 – AFI Next Generation at The North Wharf
18h20 – Tart / Shana at The North Wharf
19h30 – Leigh Schubert / Ruff Tung at The North Wharf
20h45 – KLûK CGDT at offsite venue (to be confirmed)
Whether you have a love for fashion, or you simply appreciate the beauty of local designs, this event is sure to be the highlight of the 2015 event calendar, promising plenty of glitz and glamour. For more information on the event, visit afi.za.com.
…
Now it's your turn… have you ever been to Fashion Week Cape Town before? Will we be seeing you at this year's event? Let us know what you think in the comments below!