With a fabulous Cape Town summer officially here, the weather is heating up! When it's hot outside, staying cool is essential. Some love the heat and don't have any trouble keeping cool, while others melt as soon as the temperatures heat the mid 20 degree C mark. This summer in Cape Town, make sure you beat the heat in style with our hand-picked selection on how to stay nice and cool even when it's baking outside.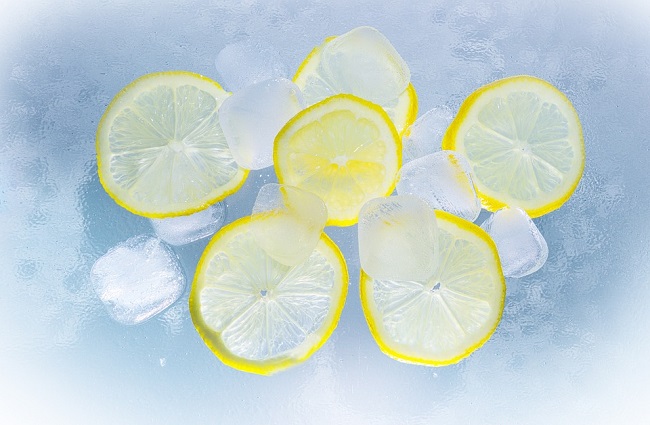 This list contains a little bit of everything… ice cream sandwiches, museums, shady outdoor dining spots, sheltered tidal pools and, of course, indoor ice skating for those days you really, really need to escape the sun.
Staying Cool During Summer in Cape Town
Ready to get started? Here are our favourite ways to stay cool during Cape Town summer days…
1. Treat Yourself to an Ice Cream Sandwich
Crumbs and Cream / Sea Point, V&A Waterfront, Cavendish Square, Canal Walk and GrandWest / +27 (0)83 659 4439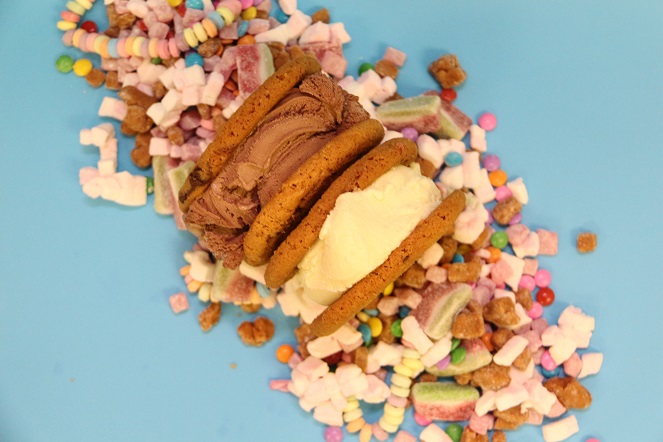 [image via crumbsandcream.co.za]
While we could happy indulge in ice cream even in the middle of winter, summer is the perfect excuse to treat yourself to some frozen deliciousness. And, with a brand new summer menu at Crumbs and Cream, you will be able to try all new flavours! Summer cookies include heavenly delights such as Blondie (white chocolate brownie), Churro (fried donut-like pastry), Pretzel Choc Chip Cookie (salty and sweet), Granola Cookie (with cranberry and cinnamon) and a special seasonal exclusive, Christmas Special Edition Red Velvet Cookie. There are also new ice cream flavours, which include lemon meringue, apple pie, coconut and hazelnut chocolate, and new toppings such as sours and gummies. As an added bonus, you will be able to cool down while you enjoy this mouthgasm.
2. Take a Dip at Maidens Cove
Victoria Road, Clifton (between Clifton and Glen Beach)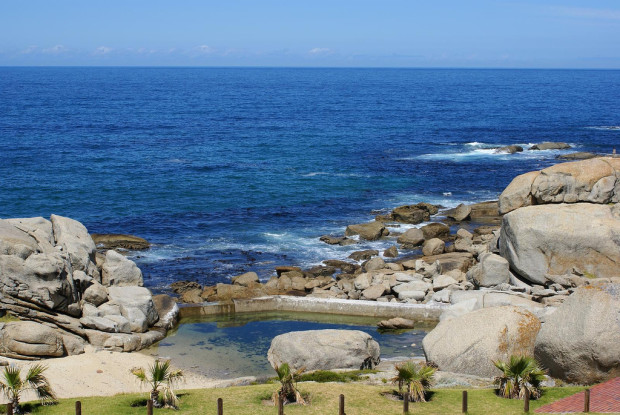 [image via nsri.org.za]
With many amazing places to swim in Cape Town during the hot summer months, you can decide whether you're in the mood for a freshwater lake, dam or river, a tidal pool or beach or a swimming pool. One of the loveliest places to swim however is Maidens Cove. This beach and recreational area lies near the Glen Beach Country Club, halfway between Clifton's beaches and Glen Beach in Camps Bay. It has a large lawn for picnics, some BBQ facilities and a sheltered tidal pool that is perfect for a cool dip. Please note however that drinking alcohol here is not allowed. There is a parking area as well (open but relatively safe).
3. Head to the South African National Museum and Planetarium
25 Queen Victoria Street, CBD / +27 (0)21 481 3800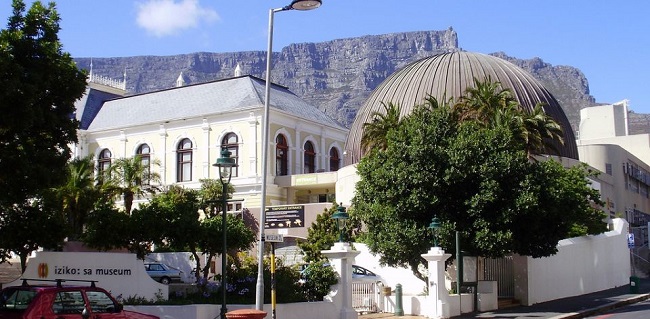 [image via southafrica.net]
The South African National Museum is home to hundreds of fascinating items from the various eras of Mzanzi's history. It includes natural and cultural history, with a number of highlights to explore. What makes the museum ideal on a hot day, you may be wondering? Well, for starters, the building is huge, cool and air-conditioned. But escape from the heat notwithstanding, this museum is easily one of the most important. Alongside the museum, you will find the planetarium, which is also cool and breezy. Regular shows are held here – take note however that a (small) entrance is charged for each of these attractions, which are separate even though housed alongside each other.
4. Dine Under the Trees at the Companys Garden Restaurant
15 Queen Victoria Street, CBD / +27 (0)21 423 2919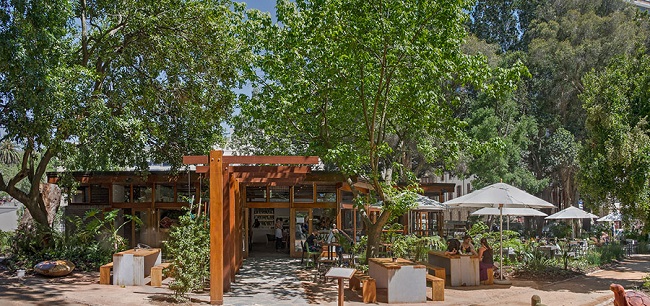 [image via thecompanysgarden.com]
After you've visited the museum, be sure to stop for tea, coffee or something cold to drink at @Hope, the Company's Garden Restaurant. This lovely establishment is positioned under the shade of huge trees that provide lots of shade. Sit outside and enjoy the sense of being surrounded by greenery, or dine indoors. This restaurant is kid friendly, with a great menu. There are also plenty of outdoor seating areas that are made for relaxation… just what you need when you're feeling too hot to move.
5. Go Ice Skating at The Ice Station at GrandWest
GrandWest Casino, 1 Vanguard Road, Goodwood / +27 (0)21 535 2260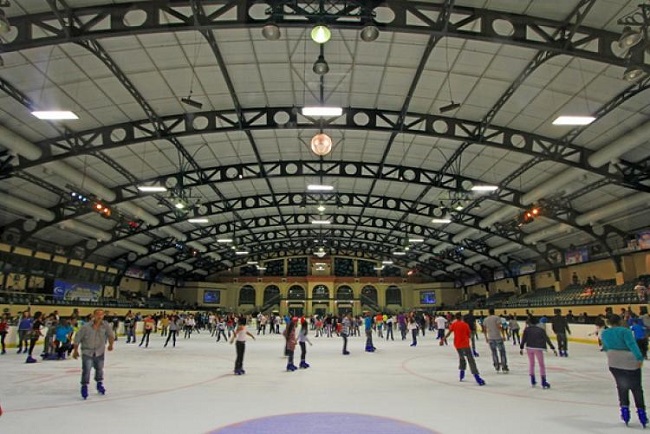 [image via capetowndoit.com]
Last but not least, one of the best ways to escape the heat altogether is to head for the ice… The Ice Station, that is! Based at GrandWest, this popular ice rink offers a number of time slots that are open to the public. You can hire skates or bring your own. Sessions range in cost from R30 to R50. There is also a mini rink for little ones, at R25 per session. Please note that times are dependent on a few factors, including school holidays, private functions and scheduled usage of the rink by groups. For a full time table of public ice skating sessions, www.icerink.co.za or call the number above. If you just arrive without being sure of times, you may end up disappointed.
____________________________________
So there you have it… a few fun ways to keep cool during a scorching Cape Town summer! How do you cool down when it's hot? Let us know in the comments below!