Halloween in Cape Town is just around the corner. This year, we have a good selection of spooky events taking place across the city. From glamorous dress up parties to horror proms, night runs and the famous Zombie Walk, you are sure to find plenty to do on the scariest day of the year.
As Halloween takes place on a Monday this year, events will be taking place over the weekend. There are also events taking place a bit earlier, making the final week of October devoted to Halloween in Cape Town. Yay!
Halloween Events in Cape Town 2016
Here's what's happening in the form of Halloween events in Cape Town in 2016…
26 October – 4 November 2016: South African Horrorfest
Labia Theatre, 68 Orange Street, Gardens | +27 (0)21 424 5927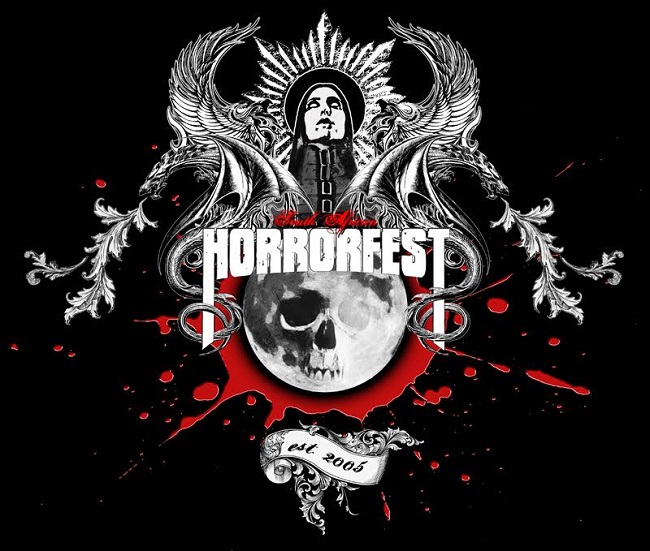 The Labia will be kicking off their annual SA Horrorfest line-up soon, with an assortment of scary movies that will be shown from 20h00 until late. Shows range from R45 to R60 per person and there will also be a number of events taking place at the theatre during this time. Look out for a performance by The Makabra Ensemble, the Bloody Parchment literary competition and a dress-up night market. For a full programme of events and movies that will be screened, visit www.horrorfest.info.
27 October 2016: Silent Halloween Disco at Beerhouse
Beerhouse, 223 Long Street, City Centre | +27 (0)21 424 3370
For just R50, you can hire a set of headphones and choose between three amazing DJs at this fun silent disco. In addition to the good tunes, there will be the usual massive range of beers on offer, along with food and other festivities. Dress up, turn up and rock out in your own silent bubble of sound! For more info, contact Beerhouse on the number  provided above. Please note that Beerhouse has a strict age limit – no under 21s will be permitted and IDs or driver's licenses are required to hire headphones.
28 October 2016: Creatures of the Night
Riverlodge Backpackers, Alexandra Street, Pinelands | performance@firetribe.co.za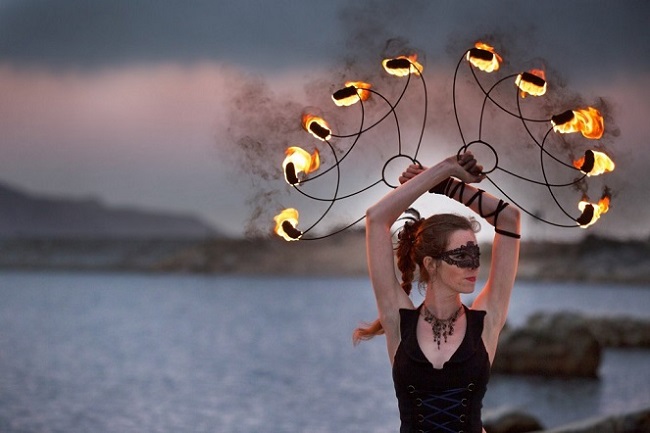 Creatures of the Night brings a good dose of magic to Halloween, fusing music, art and performance into a truly spectacular event. Highlights include fire dancers, circus performers, flow art, live music, elaborate costumes and plenty of other fun. Local musicians on the line-up include Ottoman Slap, Los Tacos, Crimson House and Rumswinger. Tickets are available online via Quicket.co.za for R150 per person, or at the gate for R170. But be warned – if you don't dress up, you'll pay R180.
28 October 2016: So Happy Halloween Freak Show
The Bank, 54 Queen Victoria Road, Gardens | + 27 (0)21 424 5306
Party Halloween away in style at The Bank, with the So Happy Freak Show – an event that takes macabre to a whole new level. This event gives you the chance to dress up for a good cause, like most So Happy events, a portion of proceeds go towards charity. The Halloween party will be raising funds for The Smile Foundation. Tickets are available via Nutickets.co.za and cost between R100 and R400. There are also exclusive VIP packages available (bookings are essential for those).
29 October 2016: Horror Prom at Blah Blah Bar
Blah Blah Bar, 84 Kloof Street, Gardens | +27 (0)82 349 8849
Taking inspiration from Carrie and other goulish classics, the Horror Prom is sure to be a blast. Get creative as you find new ways to bring gloom and doom to traditional evening attire. Zombies, witches, slasher victims… as long as it is prom like and suitably bloody, anything goes! Entry is just R30 and can be paid at the door. For full details, contact Blah Blah Bar at the number above.
29 October 2016: MCQP Halloween Party
The Dragon Room, 84 Harrington Street, City Centre | +27 (0)21 461 4920
A fabulous Halloween awaits at the MCQP (Mother City Queer Project) Halloween Party. Taking place at ultra glam nightclub, The Dragon Room, this party is sure to be the ultimate bash of the season. Don your finest costume, and prepare for plenty of entertainment, music and fun. Tickets range from R100 to R100 and are available via Quicket.co.za. For details, go to www.mcqp.com.
29 October 2016: Dirtopia Halloween Forest Night Run
Muratie Wine Estate, Knorhoek Road, Koelenhof, Stellenbosch | dirtopia.co.za
If parties aren't your thing, the fantastic Dirtopia Halloween Night Run is sure to be fun on a whole other level. Taking place in the beautiful Cape Winelands, this run gives you the chance to dress up as you make a mad dash through a gloomy forest at night. Whether you decide to play the role of werewolf, zombie, Twilight character, monster, mummy or something in between, this is a super fun run that offers a choice of a 5k or 10k route. Pre-entries close on 25 October 2016 and cost R90 for the 5km run and R120 for the 10km run. On the day, entries cost a bit more (R140 for the 5km and R170 for the 10km). You will need a headlamp for this event. Visit the link above for details.
29 October 2016: Cape Town Zombie Walk and Zombie Fest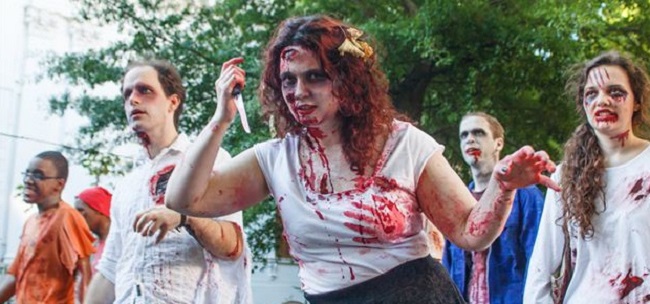 Company Gardens & Madison Avenue, City Centre |  +27 (0)60 966 1477
Kicking off on Saturday 29 October with the annual awesomeness that is Cape Town Zombie Walk, the undead fun continues with the Zombie Fest after-party. The walk begins at 18h00, taking you through the city as you terrorise unwitting bystanders. But don't worry… it's all for a good cause. The walk is free but donations can be made to support local animal charities. The after-party (CT Zombie Festival) costs R60-R250 and will take place at Madison Avenue on Mechau Street in the CBD. Tickets can be purchased via Quicket.co.za.
31 October 2016: A Nightmare on Elm Street at The Galileo Open Air Cinema
Marquee Lawn, Kirstenbosch Botanical Gardens, Rhodes Drive, Newlands | TheGalileo.co.za
The Galileo Open Air Cinema launches its summer movie series at Kirstenbosch with a screening of A Nightmare on Elm Street – by far one of the most classic horrors of all time. Pack a picnic basket and a few blankets, dress up in your scariest gear and prepare for plenty of squeals as Freddy Krueger wreaks havoc in the dreams of a dreamy teenage Johnny Depp and friends. Tickets cost between R79 and R149 and can be purchased via The Galileo (see link above).
__________________________________________
These are just a few highlights of what's happening this Halloween in Cape Town. What do you plan to be doing for your Cape Town Halloween?