Going on tours in Cape Town is definitely one of the best ways to experience the city. Instead of spending most of the day finding the right routes and doing all the necessary research, tours in Cape Town are one of the most efficient ways to discover the city and all of its charms. To experience Cape Town like a local, we've put together a least of the most exciting tours in 2020.
1 Cape Winelands Full Day Tour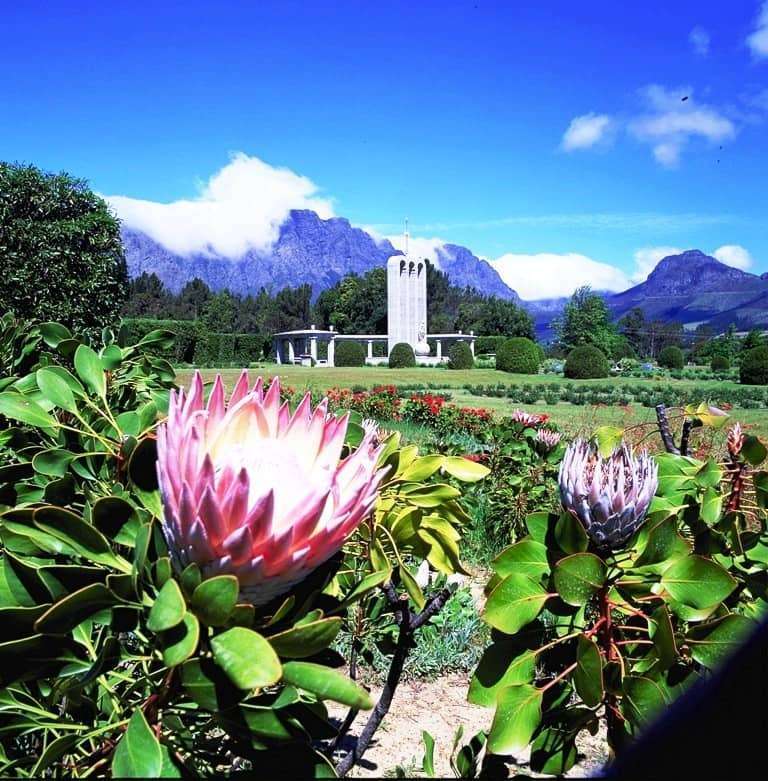 Cape Winelands is hands down the best wine-producing region in all of Africa. If you are looking for a local and unique experience while visiting Cape Town, going on the Cape Winelands Full Day Tour is simply a must. This incredible journey takes you through some of the region's most famous wine routes including destinations like Stellenbosch, Paarl and Franschhoek where you will have an opportunity to learn about the winemaking process and sample some of the finest wines in Cape Winelands.
From admiring Stellenbosch's sensational scenery and sampling Chenin Blanc, Shiraz, Pinotage and the Méthode Cape Classique and discovering the magnificent Franschhoek Wine Valley where cheese and wine pairing is not to be missed to exploring the historic town of Paarl which houses some of the most celebrated wineries in the region, there is plenty to look forward to when going in the Cape Winelands Full Day Tour.
2 Shark Cage Diving Full-Day Tour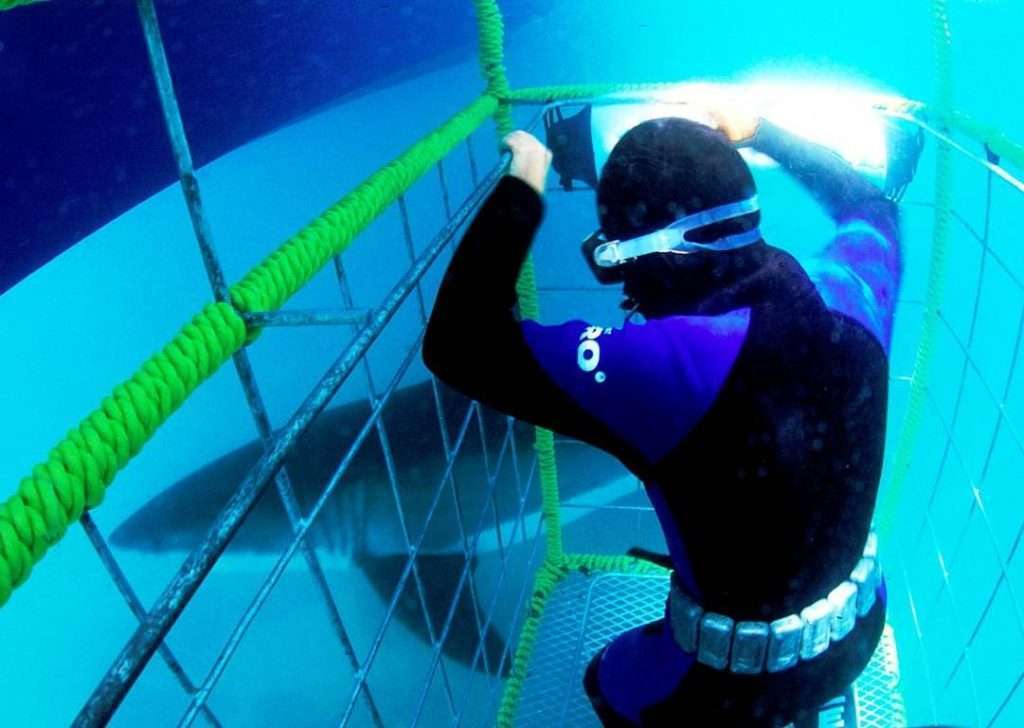 Adrenaline junkies searching for tours in Cape Town should look no further than the extraordinary Shark Cage Diving Full Day Tour. This exhilarating adventure is not for the faint-hearted since it involves getting super close to one of the ocean's most dangerous predators, the famous Great White Shark. Gansbaai Shark Alley is one of the only places in the world where you can get up close to these sharks.
---
---
3 Cape Town City Cycle Tour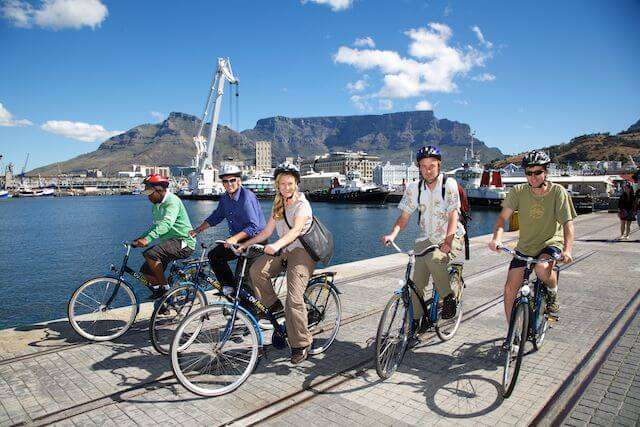 Travelers looking for leisure activities while staying in Cape Town can join the popular Cape Town City Cycle Tour. Departing daily from the V&A Waterfront Information Centre, this cycling tour allows you to experience South Africa's Mother City from a totally different angle. You will pass through places like the historic city center, the colorful Bo-Kaap neighborhood, Green Point, and back to the Waterfront via the Atlantic Seaboard where you can enjoy spectacular ocean views while cycling. This is a guided tour led by an experienced guide who will tell you everything there is to know about Cape Town's history and culture.
4 Table Mountain and Robben Island Tour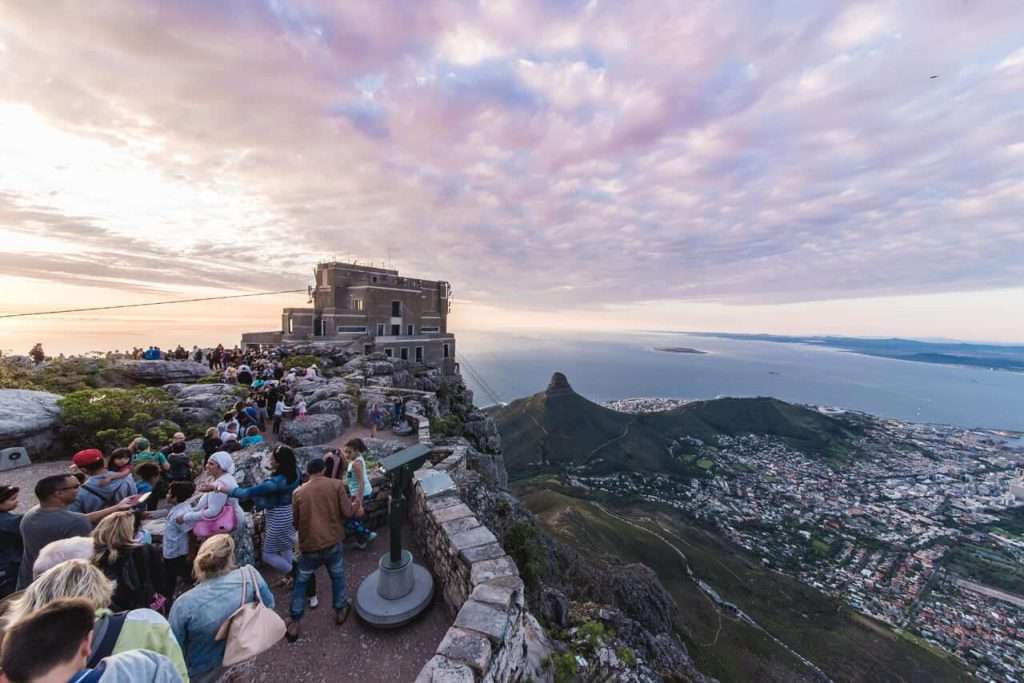 No visit to Cape Town is complete without checking out the city's most famous landmark, Table Mountain. Join the Table Mountain and Robben Island Tour which starts with an exhilarating ride in a cable car and allows travelers to visit the best vantage points of Table Mountain. The 360-degree views of the Mother City from the summit of the mountain are simply amazing. During the tour, you will also be visiting the famous Robben Island, a World Heritage Site and a museum.
---
---
5 Cape Town Full Day Safari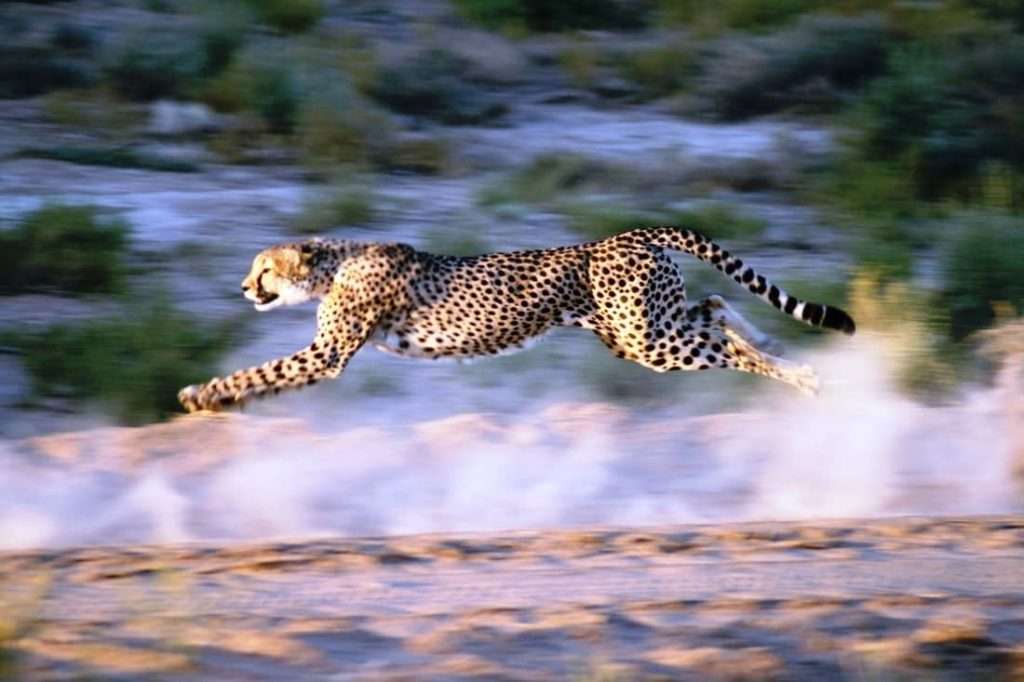 If you are looking for exciting tours in Cape Town, but wish to escape from the busy streets of the city center, the popular Cape Town Full Day Safari should be definitely included on your bucket list of things to do while visiting South Africa's Mother City. The tour brings you close to a wide range of wild animals such as Lions, Leopards and Black Rhino and takes you to places like Ceres Fruit Valley and Klein Karoo. From a thrilling Game Drive in a comfortable open-air 4×4 to admiring Western Cape's varied fauna and flora and having a chance to spot wildlife, there is plenty to look forward to on the Cape Town Full Day Safari tour.
6 Cape Township Half Day Tour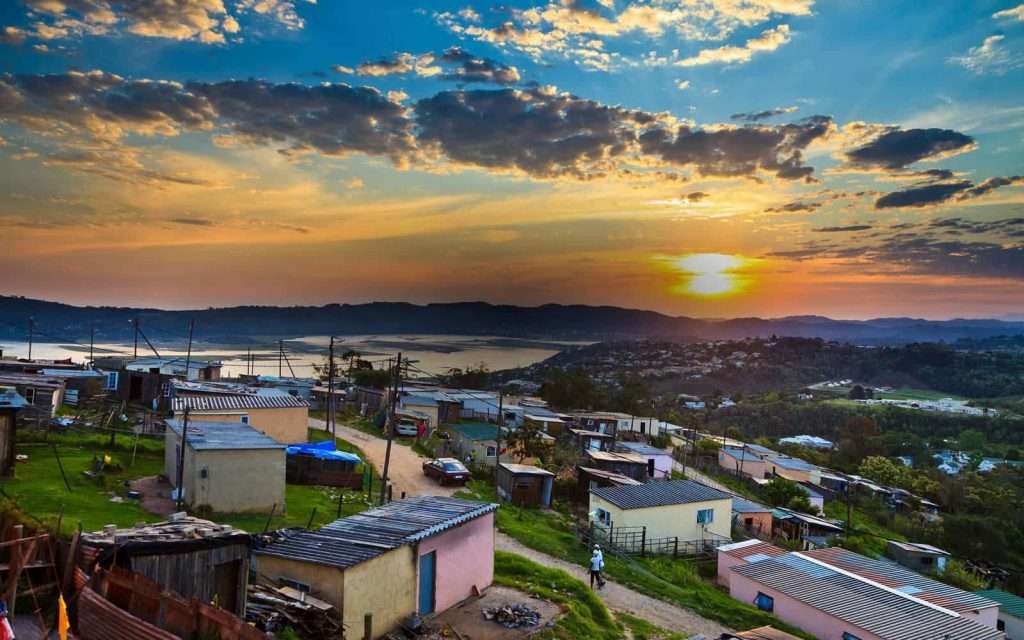 So, you have visited all the popular tourist attraction in Cape Town and wish to side the other side of life in the Mother City? Join the Cape Township Half Day Tour that allows you to experience Cape Town like a local and takes you to townships like Langa and Khayelitsha where you can visit local schools, see the traditional dances, and try local food delicacies. This tour is a great way to learn about the daily life of the ordinary people away from the super crowded tourist sites like V&A Waterfront and Table Mountain where the only people you actually see are fellow tourists.
---
We've tried and tested these Cape Town tours – from paragliding to shark cage diving – to bring you experiences in the city. Contact us to book any of these Cape Town tours and learn more on what to expect on each trip. Learn more about the Mother City, how to get around, things to do in Cape Town, and more from our blog. We can help you find the perfect place to stay in Cape Town. Get in touch if you'd like help finding holiday accommodation when you are around.