If you have recently tried to visit the Table Mountain Cableway in Cape Town, only to discover it closed, you will be forgiven for being disappointed. The good news however is that while the cable station has been closed from 27 July, it will be re-opening on Sunday 9 August after its scheduled upgrade has taken place.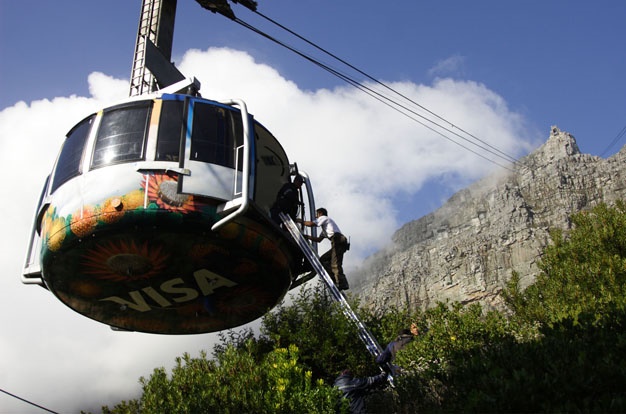 What exactly are the upgrades that are being done, and what will this mean for visitors wanting to enjoy this attraction once it opens again?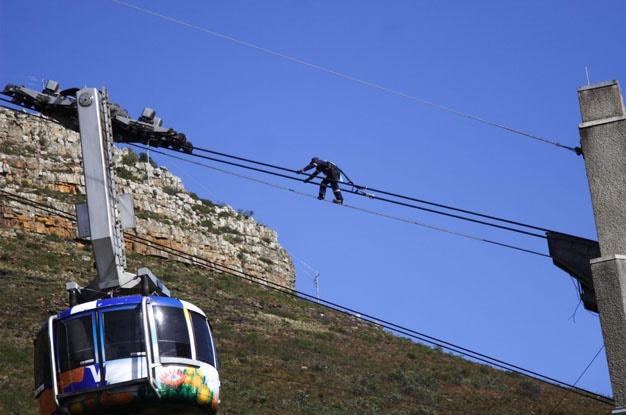 Each year, maintenance is done on the cableway by a team of Swiss engineers, who do comprehensive checks, tests and upgrades to make sure that the strict global standards set by the Swiss Governing Body for Cableways (BAV) are met, and that safety measures are consistently adhered to for the year ahead. These engineers are helped by the staff at Table Mountain National Park – some of whom have done training in Switzerland. This year's upgrade focused on the ropes of the cableway – the ones that take the cars from one end of the mountain to the other. Naturally, these ropes need to be kept in top condition at all times, so upgrades like this are essential (even if they put a damper on your plans!).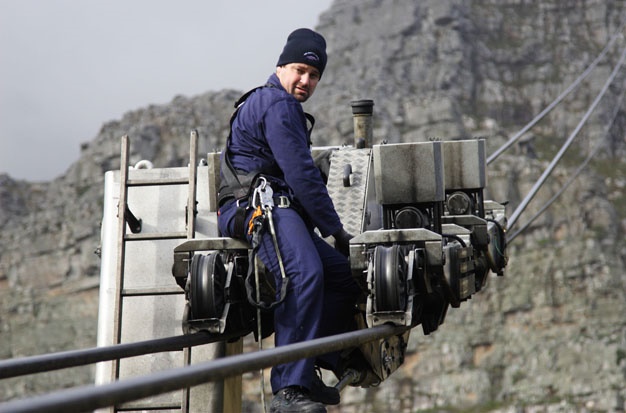 [all images via News24.com]
During the upgrade, the ropes are cleaned, slack rope tests are done, switches are upgraded, bearings are checked and replaced if needed, the gearbox is serviced, generators and backup generators are checked and various other electrical checks are done. The cable cars will also be getting a new look this year.
"This year's maintenance will also include a haul rope change," says the Cableway's Technical Manager Gaziem du Toit. "This happens approximately every 5 years."
Cape Town Cableway Upgrade – Cool Video
An amazing timelapse video was taken at Table Mountain National Park and uploaded to You-Tube, showing the sheer height that the cable cars travel. Have a look at this amazing video, so that you can appreciate just how beautiful this cable station really is!
Planning a trip up the newly revamped cableway? Visitors with families will love the Kidz Season special – this offer runs until 31 October, giving 2 kids under the age of 18 a free trip if visiting with a paying adult. The deal is offered on weekends, as well as public and school holidays. Pensioners can also enjoy some great discounts (not just on the mountain, either – check out our Cape Town for Over 60s post for more discounts and idea!), and those with birthdays get a free return ticket when showing a valid SA ID. If your birthday came and went during the repairs, you can still claim this offer between 10 and 17 August 2015.
Have you ever been up the Table Mountain Cable Car? If so, we'd love to hear your thoughts. Leave a comment and let us know what you thought of the amazing views!