Wondering how Cape Town water restrictions 2018 will affect your travel plans? If you are visiting the Mother City this summer, you may have noticed that gardens are looking somewhat dry, swimming pools are either covered or less than sparkling and many properties are using grey water systems. First implemented in late 2015, again as summer approached in 2016, throughout most of 2017, and into the early part of 2018, the current water crisis in Cape Town is very real, and very serious. Dam levels across the country are critically low, which means that everyone has to do their bit to save water wherever possible. From 1 February 2018, Cape Town has implemented water rationing during peak times as part of Level 6B water restrictions.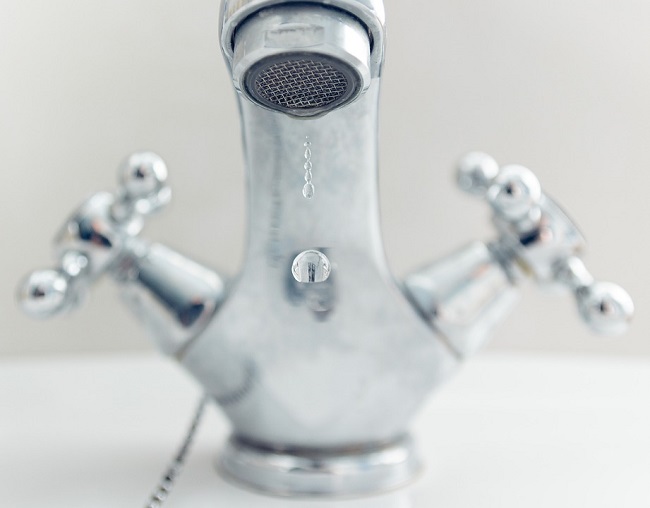 For visitors to the city and those booking accommodation, the restrictions can be somewhat confusing. While many cities all over the world have had their share of droughts, Cape Town water restrictions are not always understood or expected. When most visitors think of South Africa's most popular city, the images that come to mind are beaches, vast oceans and warm Mediterranean climate much of the year around, rather than deserts. As a winter rainfall region, our summers are hot and often dry. When dam levels drop, drinking water quickly becomes scarce. In order to ensure that our precious water lasts until the rains begin, a number of measures need to be put into place. This includes rationing and harsh restrictions such as the Level 6B 2018 Cape Town water restrictions.
What Travellers Can Expect During Cape Town Water Restrictions 2018
There is a very real chance of Cape Town running out of water. This is called Day Zero – the day that water supply no longer meats the demand. When this day arrives, water collection points will be set up across the city, and people will need to collect 25l of water per day from these points rather than wait for water to come from the taps. The City of Cape Town states that this day has been pushed back to June/July 2018, but it may still be a reality. As locals who are committed to doing everything we can to save water as we survive the summer, we are working hard to reduce our water usage personally. Our rental owners are also working hard to reduce water across our portfolio. What exactly do Level 6B water restrictions entail? Some of the guidelines set forth by the City of Cape Town include the following:
Water is restricted to no more than 50 litres per person per day.
Use of boreholes is strongly discouraged. Usage for irrigation purposes will be limited to a maximum of one hour on Tuesdays and Saturdays before 09h00 and after 18h00.
Households that exceed 20kl a month may face huge fines of R5,000-R10,000.
Residential units over 10, 500 litres per month will be fined or have water management devices installed.
Phase 1 of the Critical Water Shortages Disaster Plan has been implemented from 24 October 2017.
In this phase, water supply limitations are likely to occur during peak water usage times in the mornings (05h00 – 09h00) and evenings (17h00 – 21h00) if usage is above required levels.
Watering and irrigation with municipal drinking water are no longer permitted, at any time. With dam levels critically low even as we head into spring, no drinking water can be wasted.
Borehole water should also be saved to prevent losing precious underground supplies.
Swimming pools may no longer be topped up either. Although this is not a problem during the winter months when pools are naturally topped up by the rains, it will have a very serious impact once summer gets underway and rain no longer falls.
Jacuzzis, bathtubs, saunas and anything else that requisites a fair amount of water will no longer be possible during the drought.
Essentially, the choice comes down to having enough water to drink rather than swim.
Please visit the official City of Cape Town website to learn more about residential water restrictions in Cape Town. What can you expect from our villas, apartments and holiday homes during the water restrictions? Here are a few things to keep in mind…
Gardens may not look as lush as they do during the rainy winter season. Grass may be brown, bushes may be wilting and in general, plants might not look their best. Many of our properties are turning to water-wise gardens that use drought-resistant species and indigenous plants. For the duration of the restrictions, lush gardens will be a thing of the past for the majority of properties across the city, however.
Swimming pools may not be usable. The drought is severe enough that the City of Cape Town has made the decision to close public swimming pools during off-peak times. As much as we love having a cool dip on a hot day, swimming pools require a great deal of water to look their best. With Level 6B restrictions, swimming pools may not be topped up manually or automatically, which may make them unusable. Luckily, however, we are blessed with many amazing beaches and tidal pools that are perfect for swimming!
Short showers are recommended over long baths. A 5 minute shower uses around 38 litres of water, while a bath uses far more. Keep your showers as short as possible – preferably under a minute. If you are travelling with a loved one, share showers as much as you can. Please try and remain patient – although we wish that we could enjoy long baths and showers, the water situation is too dire to tolerate waste.
Toilets can be flushed with grey water or left unflushed. Although some guests may be horrified, the amount of water needed to flush a toilet is roughly 12 litres per flush. If your rental has grey water, or it only has a bath, use the water from the bath to flush toilets. Flushing only when you need to can save a great deal!
Taps should never be left running. Brushing your teeth using a running tap uses around 7 litres per minute. Turning the tap off can help you save up to 6 litres. Instead of washing hands with water, try using a waterless hand sanitiser that will save a great deal of water each day.
Many villas no longer offer Jacuzzis. The water situation is too serious to justify any use of water that is not for washing, drinking or cooking. As such, villas will no longer offer Jacuzzis. The same applies to saunas and other luxuries that require a great deal of water.
Grey water systems may be in place at many villas and apartments. Jacuzzis may not be functioning, your housekeeper may wash dishes by hand, washing machines may not be used as often and other water saving measures might be in place during your stay. This will hopefully not always affect your stay directly, but please try to be patient and understanding during this time.
_______________________________________________
Hopefully, we will survive the upcoming hot summer in Cape Town with the precious water we have left in our dams. Until then, we encourage both locals and visitors to work with us to save water wherever we can. Together, we can all ensure that we survive Cape Town water restrictions 2018.