With summer in full swing, tidal pools in Cape Town offer the perfect way to cool down in the ocean without venturing too far into the water. In the Mother City, tidal pools are typically man-made. Safe pools are created from cement and other materials to provide beach-goers with a sheltered place to swim. Many tidal pools are found on the False Bay coast, where the warm waters of the Indian Ocean can be enjoyed. On the cooler Atlantic Ocean side, you will also find a number of breath-taking sheltered pools.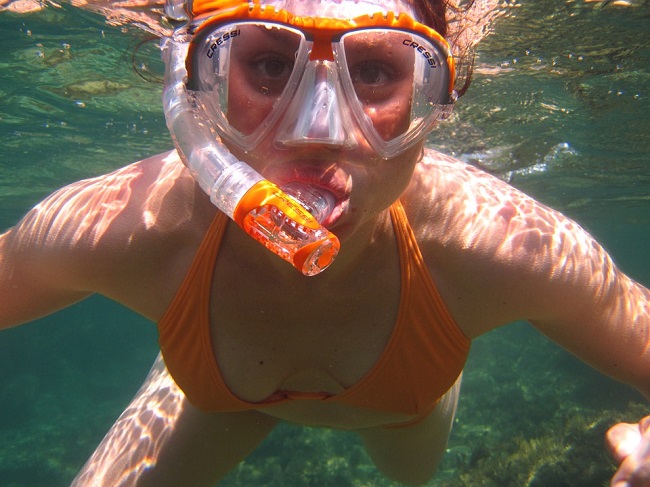 Today, we're taking a virtual tour in search of the best tidal pools in Cape Town.When the temperatures rise, you will have a nice list of places to cool down! If you have any favourites that are missing from our list, leave us a comment below and let us know where you like to swim in Cape Town during the summer months.
Stay Cool at These Refreshing Tidal Pools in Cape Town
Starting on the False Bay coast and continuing on the Atlantic Seaboard, here are some of our favourite tidal pools in Cape Town that are oh-so-refreshing on a hot summer's day…
False Bay Tidal Pools
St James
Situated between Muizenberg and Kalk Bay lies the scenic beach of St James. This beach is famous for two things: its colourful vintage changing huts, and its large tidal pool. This pool is very popular – especially on weekends and holidays. But, even if it is one of the busier pools, it is also one of the loveliest. Look out for fish swimming next to your feet and enjoy the warm water on the False Bay coastline. Early mornings are the quietest time to have a swim.
Dalebrook
For a much quieter pool, try Dalebrook. This pool lies just past Danger Beach, between Kalk Bay and St James. The pool has a low retaining wall, making it feel like a natural infinity pool in the middle of the ocean. There are also showers, large boulders, a change room and space to sit next to the wall. The pool is one of the most beautiful on this side of the coast – try taking your goggles to see what lies beneath the water!
Miller's Point
There are two access roads leading to Miller's Point, which lies a little outside of Simon's Town. If you are coming from the Fish Hoek side, the tidal pool is found at the second access road. It is very much like an ocean swimming pool, with steps leading into the pool. There is a grassed area alongside the pool, with BBQ pits and change rooms. While it can get popular during weekends, it's worth a visit. It can be hard to see from the parking area – drive to your left and park near the second boat slipway, then pass the fence to the east to find it.
Kommetjie
South of Long Beach at De Kom, you will find a tidal pool that changes with the seasons. Greater flamingos flock to the area and when the tide is out, the pool can't be used, but when the tide is in, this pool is amazing for swimming. The pool lies on the edge of the catwalk, a bit way from the lighthouse. There are steps and a hand-rail to make it easy to get in and out of the pool. There's also grass around the pool and a picnic space under some trees.
Atlantic Ocean Tidal Pools
Camps Bay
Off Victoria Road, you will find the Camps Bay tidal pool. This is the most popular tidal pool on the Atlantic Seaboard, so be warned, it gets busy during the weekend and over holidays. The pool is sheltered and safe for kids, with access to Camps Bay Beach as well as the strip of cafes and restaurants along Victoria Road.
Maiden's Cove
There are two tidal pools here. Maiden's Cove 1 Tidal Pool is situated between Clifton and Glen Beach. It has BBQ facilities and picnic facilities, making it ideal for a leisurely day out. Maiden's Cove 2 is ideal for swimming and sunbathing. Both tidal pools are found at Maiden's Cove in Camps Bay, off Victoria Road.
Sea Point
On Beach Road in Sea Point lies Milton Beach. Here, there is a natural tidal rock pool that is great for swimming. Also in Sea Point is Saunder's Rock – a popular pool built into the rock at Saunder's Beach on the Sea Point Promenade. Both of these pools can get fairly busy on weekends and holidays.
_____________________________________________
Which Cape Town tidal pools have you visited recently? Share your thoughts below and let us know!