With Level 4 water restrictions in place from 1 June 2017, it goes without saying that the entire Mother City is eagerly waiting for the Cape Town storm that is set to bring much-needed rain this week. It has been a long, hot, dry summer. As winter officially begins, many will be looking forward to enjoying the rain that we so desperately need. A good rainfall may not put us out of the drought just yet, but it will certainly go a long way in topping up our dams.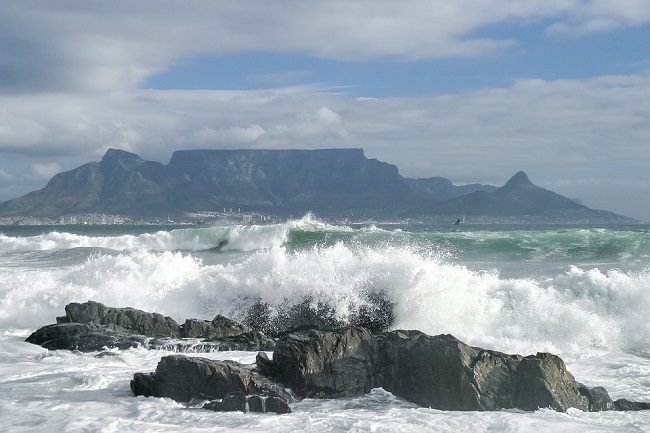 Whether you are a local watching the weather reports over the next 24 hours, or visiting the city and wondering why everyone is talking about the upcoming storm, we have put together a few tips on how to prepare for the storm.
What to Do During the Cape Town Storm
For weather planning tips and other advice on storm warnings, we recommend that you follow local news and radio stations, which will be giving real-time updates as the storm comes onto our shores. For now though, we have a few ideas on what to do during the upcoming Cape Town storm…
* Enjoy a movie or series marathon. What better time to catch up on series or movies than the night of a big storm? If you were planning on heading out for some Tuesday drinks after work, cancel your plans and head indoors instead. The storm is expected to kick off at around 21h00 tonight, 6 June 2017, according to the Google weather app. Rather than getting caught in the initial downpour, stay warm and dry inside with snacks, warm socks, blankets and something fun to watch.
* Plan a family games night. Not in the mood for movies or series? Start looking for that board game you have stashed in a cupboard somewhere. If you don't have one, try get to the shops today to get a few good games for the whole household to play. This is a fun way to stay indoors without getting bored. If you live alone, you could invite a few friends over for a sleep-out, complete with snacks, games and drinks. Not only is this a great way to ride out a storm – it's also an entertaining night all-round.
* Keep the pets inside. Make sure that your furry friends are kept safe and dry during the storm as well. Dogs and cats are scared during noisy thunder and lightning storms. For animals, it can be even more confusing, because they do not understand what is happening. Be sure that your fur kids are kept indoors where you can keep an eye on them easily. Cats may need an indoor litter box so that they don't have to venture outside at all.
_____________________________________________
Looking for more ideas on things to do when the weather is wet? View our list of rainy day indoor attractions, our mini guide on what to do in Cape Town when the weather is wet, and our selection of things to do during the week when it's raining in Cape Town for more tips on how to spend the stormy day without getting drenched.
As locals across the city rejoice at the rain, we advise all of our readers to stay safe during the wet weather. Drive carefully, make sure that your garden and patio are clear of anything that can blow away, clear out your gutters, stay indoors as much as possible, and most of all, enjoy the wet weather that is sure to come from this epic Cape Town storm!