While sight-seeing bus tours are certainly highly recommended, there is something quite magical about exploring Cape Town on foot. It's often easier to drive from one landmark to another, ticking off places of interest as you go along, and enjoying some air-con in the heat of the day as the journey gets underway. Walking on the other hand sometimes seems like effort – especially during the hot Cape Town summer months.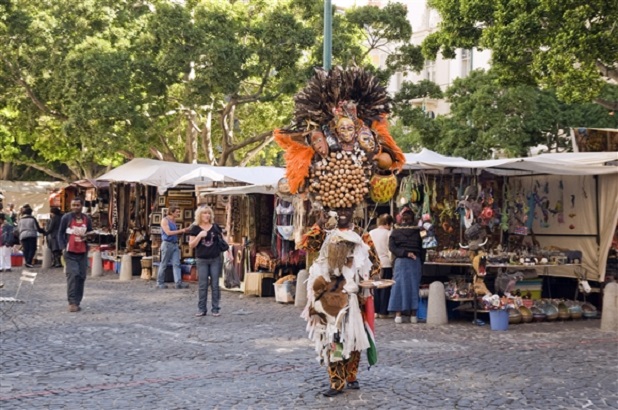 But (and this is a big but) some of the best experiences can be had on foot. So many experiences in fact that you often end up missing the off-the-beaten-track local hotspots, secret spots and hidden gems found across the city. In the bustling City Bowl alone, there are many, many tiny alleyways, easy to miss side streets and incredible restaurants, coffee shops, bars, stores and even landmarks that are typically left behind on a traditional tour. It is these gems that will make your trip to the Mother City even more rewarding than you could ever imagine.
Cape Town on Foot – A Journey of Discovery
Here at ComeToCapeTown.com, it's safe to say that we are passionate about the city we call home. It is for this reason that we want to offer far more than just a way for visitors to find accommodation – we also want to share our favourite places to go, things to do and things, too. Whether you are local or visiting on holiday, business or honeymoon, we believe in sharing the Cape Town love. In the first of what we hope will be an inspiring ongoing feature, we have hand-picked some of our top highlights to enjoy when exploring Cape Town by foot.
We hope you try these out, and if you do, we would like to invite you to share your Cape Town on Foot experience on our Facebook page (click here to give us a Like!).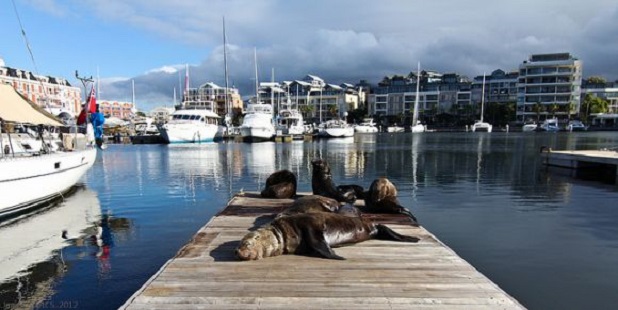 Without further ado, here are some of our favourite 'On Foot' highlights along with some additional suggestions for walking tours:
* Photo Walks. Perfect for those who want to capture the sights and get some Instagram worthy snaps, a photo walk is a must for all. During these walks, you will be able to meet up with fellow walkers and explore some of the city's top scenic spots. Even if you have lived here all your life, you are sure to be freshly inspired by the city's many diverse sights.
* Bree Street. This trendy street is filled with interesting places and sights. From beautiful old buildings to great restaurants, bars, art galleries, clothing stores and plenty more besides, you can easily spend a few hours walking up and down. The street can be accessed from Buitensingel, which is the road the connects Long Street, Kloof Street and Orange Street.
* Kloof Street. Talking of Kloof, this is another popular street that is ideal for a good stroll. There are many shops to browse here, including clothing stores, quirky stores, book shops, coffee shops, restaurants, bars, a supermarket and the Lifestyles on Kloof Centre (home to Wellness Warehouse, a women's only gym, Woolworths and a few other shops). Off Kloof on Park Road meanwhile, you can stop for lunch at Fat Cactus or Rick's American Cafe.
* Long Street. Well-known for its pulsing nightlife, Long Street is equally worth a visit during the daytime. This is the best spot for window shopping (or regular shopping!), with many antique shops, second hand stores, clothing shops, street food vendors, sidewalk cafes, book stores, specialty shops (the African Music Store and the African Market are particularly worth visiting) and loads more besides. The lower end near the station takes you to Greenmarket Square, the SA National Art Gallery and St. Georges Mall, while the top end near Kloof Street has easy access to the South African Museum and Company Gardens. Somewhere in the middle, you will find the tiny Church Street Market that sells antiques and other goodies too.
* V&A Waterfront. Yes, yes… I know what you're going to say. The Waterfront is an obvious tourist attraction that you already know about. Well, I worked in the area for years and I never got tired of strolling about during my lunchbreak, so don't skip this one over. Get a takeout from the food court, stroll around the harbour and watch the lazy seals lying around in the sun, go and watch a live glass blowing demonstration at the Blue Shed Craft Market, listen to a marimba band, browse the Red Shed and savour some delicious food, have a beer at local micro brewery Mitchells, head to the Clock Tower, visit the aquarium, the battery or the Robben Island Museum… or just go and enjoy the sun, sea breeze and holiday atmosphere.
–
We will leave you with those ideas for now, but you can look forward to more ideas and inspiration coming soon in our Cape Town on Foot feature. In the meantime, we want to hear from you… what adventures have you had on foot in the city? Share your thoughts below!