Take your photography skills to the next level with Photo Walks Cape Town – an innovative experience that helps you learn photography while exploring some of the city's most iconic scenic and cultural highlights.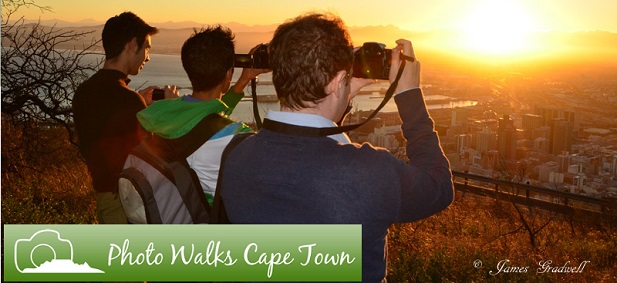 Blessed with incredible landscapes that range from urban to rural, the city of Cape Town is famous for its many beautiful views. From beaches and sunsets all the way to the townships that show life in very different perspectives, the lush mountainside, vibrant City Centre and everything in between, a photo walk is the best way to capture amazing shots with the help of a professional photographer guide.
Cape Town Photography Walking Tours
There are four walking tours that you can choose from, which take place on various days. Each tour lasts between three and four hours, and are done in small groups of up to six people. Guides are licensed in touring while also being professional photographers, allowing you to get the full benefit of an expert who truly understands the area and the art. Tours to choose from include:
1. Heart of the City. During this walk, you will explore the vibrant City Centre and see some of the many historical and cultural landmarks found throughout its streets.
2. Evening. During this walk, you will have the chance to head to one of the most famous scenic look-outs in town, while taking a secret route that avoids the crowds and gives you even more memorable moments to capture.
3. Beginners. Less of a walk and more of a photographic discovery, this is the option to take if you want to learn more about using your camera and learning some basic photography skills.
4. Township. During this walk, a local township guide takes you on a tour of the unique informal settlements of Cape Town, with the added chanced to learn more about cultures as well as travel portraits.
To find out more about times, dates and costs, visit www.PhotoWalk.co.za. You can also see some of the incredible pictures taken on previous walks on the Photo Walk Facebook page.