Known as the adventure capital of South Africa, the Western Cape has certainly positioned itself as one of the leading adventure travel destinations in the world. With adrenalin junkies, thrill seekers and keen adventure enthusiasts travelling from all corners of the globe. Al in the hopes to experience just a second of the Mother City's adventurous spirit and tendency to embrace the wild side of life.
With such an abundance of spectacular landscapes, each one adding something new and exciting to the mix, you can't help but want to go out there and explore all of it. And that's exactly what you should do! And the best thing is, each Cape Town landscape, destination and iconic attraction boasts a whole variety of adrenalin-inducing activities to enjoy.
Just in case the Western Cape hasn't captured your thrill-seeking heart yet, here are some more reasons why Cape Town is the best destination for adventure travellers:
Cape Town: Best Destination for Adventure Travellers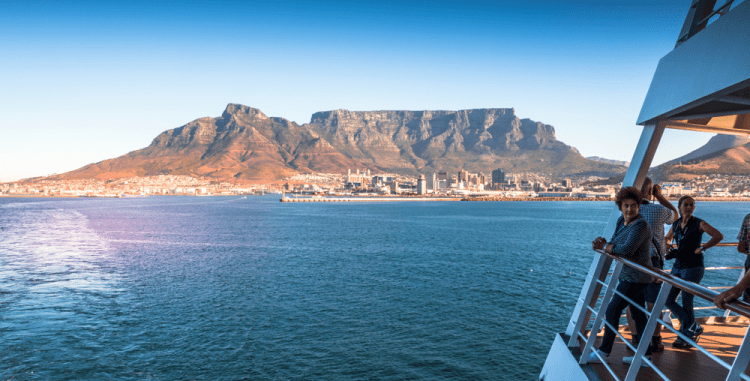 Cape Town is a thriving adventure tourism mecca
View this post on Instagram

Being the adventure capital of South Africa means that the Western Cape has fast become the mecca for adventure tourism. Welcoming adventurous souls and thrill seekers from all walks of life and every corner of the globe with open arms and an adrenalin inducing activity in tow. And the best thing is, it's only expected to grow more and more each year.
Cape Town's thriving and thrilling adventure scene is owed to the fact that besides being home to a variety of incredible landscapes, nature reserves and natural wonders, it also has the perfect mix of adventurous activities on offer. By providing the best combination of adrenalin-rich adventures and more subtle, less heart-pounding activities, it allows for everyone to join in on all the Cape Town adventure action. This allows for an exciting and thriving adventure tourism mecca that's certainly showing no signs of slowing down anytime soon.
It has an adventure for everyone & definitely one for you too!
View this post on Instagram
Whether you're looking for something adrenalin-inducing, heart-pounding and extremely thrill seeking or something on the lighter side of the adrenalin life, Cape Town has just the adventure activity for you. This means that you by no means need to be an adrenalin junkie to enjoy the Cape Town adventure scene. Besides being the adventure capital of South Africa, the Western Cape is celebrated for the abundant variety of adventures it has to offer. All ranging in degree of experience, levels of adventure and dare-devil status. Thereby allowing everyone to join in on all the Cape Town adventure action irrespective of how much adventuring they've done in the past. From ultimate thrill-seeking activities like shark cage diving, skydiving, paragliding, rock scrambling and abseiling to less daring adventures like hiking, snorkelling, surfing, sailing and nature reserve exploring, there is something for everyone to enjoy.
---
---
Cape Town boasts the best variety of adventure destinations
View this post on Instagram

It's been said that variety is the spice of life, well it certainly applies to adventure too. And there is no better place than the Western Cape to experience the very best variety of adventure destinations in the world. Home to iconic landmarks and attractions like Table Mountain, Lions Head, The Cape of Good Hope, Chapman's Peak, Cape Point and the Twelve Apostles, to mention just a few. As well as incredible natural wonders like the Table Mountain National Park, Kogelberg Nature Reserve, Cederberg, Overberg, Scarborough, Silvermine Nature Reserve, Kirstenbosch Botanical Gardens and the Cape Winelands. Not to mention the Atlantic and Indian Ocean too. And that's merely scratching the Cape Town adventure destination surface. The Western Cape is home to so many incredible destinations and landscapes to discover, explore and experience you'll never run out of adventures to take. It therefore comes as no surprise that people travel from all around the world to not only witness the Mother City's striking beauty but experience her adventurous side too. And you definitely won't be disappointed in the slightest!
Cape Town has great adventure tours for thrill-seeking travellers looking for something more
View this post on Instagram
Besides boasting an incredible range of adventure destinations and adrenalin-inducing activities, it also offers a variety of scenic and adventure tours for anyone visiting Cape Town. A Cape Town adventure tour allows you to take advantage of some of the very best adventure activities out there. All while exploring all the scenic sites and landmarks the Mother City has to offer in one of the very best ways. And whether you're looking for a Cape Town tour jam-packed with adventure, adrenalin and thrill or something a bit more scenic and exciting without the dare devil status, there is something for everyone to enjoy. From a Shark Cage Diving Full Day Tour, Table Mountain Hike and Abseil, Cape Town Paragliding and the Cape Adventure Tour to Table Mountain and Robben Island Tour, Cape Town Full Day Safari and Cape Town Water Bikes, the choices truly are endless. Therefore, if you're looking for something a little more exciting to enhance your adventure trip to Cape Town, a tour is definitely worth every second.
---
---
The Mother City encourages you to step outside of your adventure comfort zone
View this post on Instagram
While the Mother City is without a doubt one of the most beautiful cities in the world, her adventurous spirit and lust for life will be sure to capture your heart. She isn't scared to step up, colour outside the lines and risk it all by trying something new. And she certainly encourages you to do it too! Cape Town therefore encourages you to step outside of your adventure comfort zone and try something new and exciting every chance you get. And who are you to deny such an incredible opportunity? Therefore, the best thing to do is to let your adventurous spirit run free and rampant as you explore and experience everything it has to offer. So, let loose, let go and embark on an unforgettable Cape Town adventure experience you'll cherish for many years to come.
It is because of all these reasons why Cape Town is the best destination for adventure travellers and why you can't wait another second but to be a part of it. With so many amazing adventures to take and incredible destinations to explore the only thing you'll have trouble with is choosing which one to do first. Happy adventuring Cape Town travellers and remember to embrace and enjoy every single second of it.
---
Looking for more adventures in Cape Town during your stay? Get in touch with the our team today to start planning your dream holiday right now. We also offer a wide range of tour activities and affordable accommodation options at the best rates in town. Contact us today with any booking related queries you may have, or to learn more about finding out-of-the-box travel adventures across Western Cape.