It's Friday at last, which means that you can look forward to a whole lot of fun things to do in Cape Town this weekend! This weekend, 16 to 18 March 2018, we have a good range of events and activities to suit every budget. Highlights include the annual Cape Town Carnival on Saturday, Jeremy Loops at Kirstenbosch and Kiff Kombi Sunday Funday Constantia on Sunday, and Bay Harbour Market and the Greenprop Reforest Family Fest, both of which run all weekend.
Ready to see what the upcoming weekend has in store for us? Here are some of our top picks on the very best things to do in Cape Town this weekend.
Fun Things to Do in Cape Town This Weekend
Getting right down to it, here are our suggestions on the best things to do in Cape Town this weekend.
Bay Harbour Market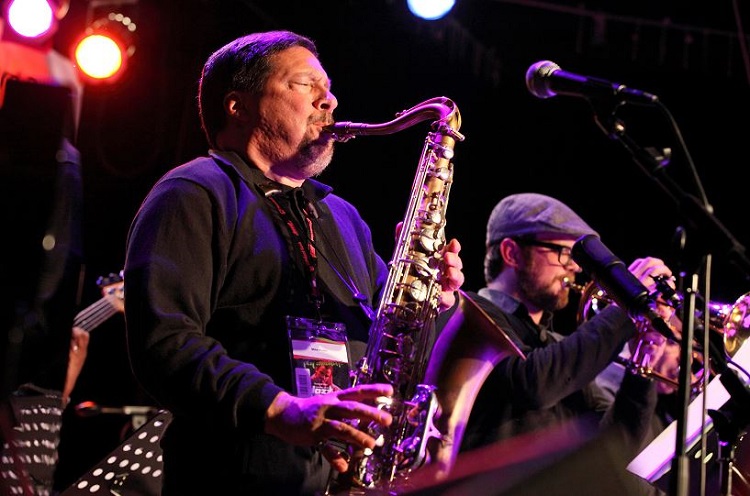 Image: bayharbour.co.za
Head on down to Hout Bay all weekend to enjoy live music, delicious food, amazing local products and plenty of other fun at the Bay Harbour Market. This popular weekend market runs on Friday from 17h00 to 21h00, and Saturday and Sunday from 09h30 to 16h00. Entry is free, kids are welcome and good times are sure to be had, whichever day you visit. This weekend's line-up includes Empire Alight on Friday evening, FOUR on Saturday and Stone Jets on Sunday. For a full overview of the market, visit the website at https://bayharbour.co.za.
Reforest Fest Family Weekend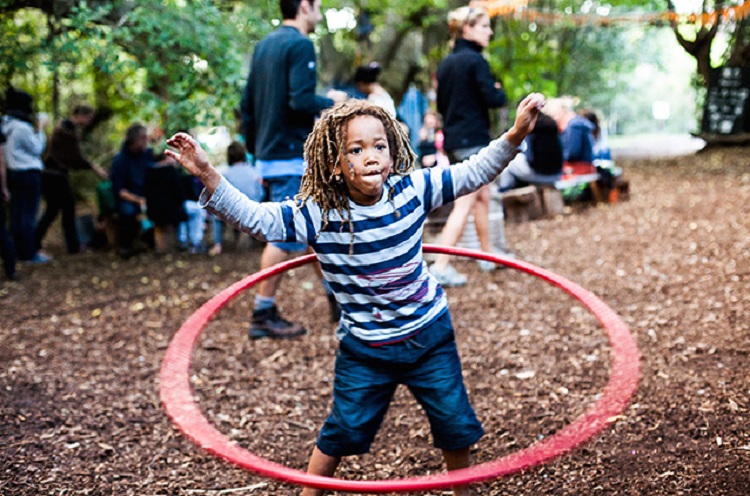 Image: greenpop.org
Greenprop is hosting its annual Reforest Family Fest at Platboom Nature Reserve, about 2.5 hours outside of Cape Town. Running all weekend, this festival is all about giving back to nature – replanting trees, learning about the environment, camping out in nature and dancing under the stars. Friday is all about arriving and making friends, Saturday is when trees will be planted and Sunday is a day for fun, educational activities and workshops including guided forest walks, yoga, informative talks, arts and crafts and puppet shows. Tickets cost between R220 and R525 (kids under 4 get in for free) and are available via Quicket. For full details, visit the event page at https://greenpop.org/events/family-fest.
Cape Town Carnival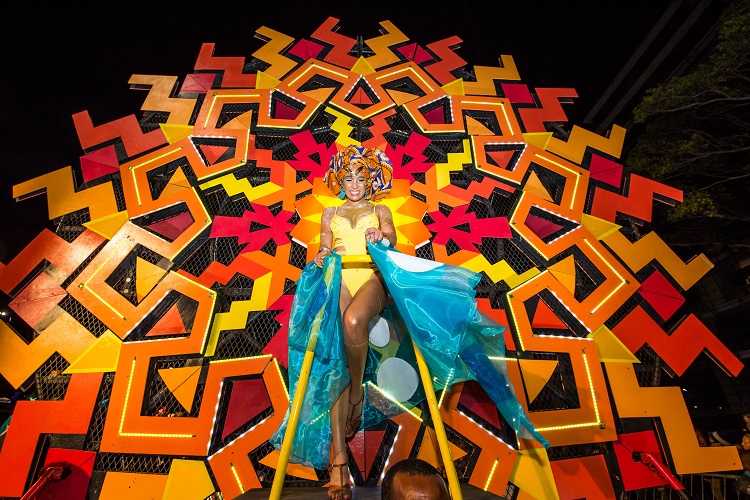 Image: capetowncarnival.com
As featured in our Cape Town March events line-up, the Cape Town Carnival takes place this weekend on Saturday 17 March 2018. This event is mostly free, with VIP packages also available. Head down to the Green Point Fan Walk and join thousands of locals and visitors to celebrate this year's carnival in style. This year's theme is 'Mother City, Mother Nature' – from the website, here's what the theme is all about: "Mother City, Mother Nature will explore what it means to be the Mother City. Explore the convergence of Nature and City embodied by Cape Town's twin treasures: its fascinating people and natural wonders." For full details, visit the website at http://capetowncarnival.com/the-event.
Kiff Kombi Sunday Funday Constantia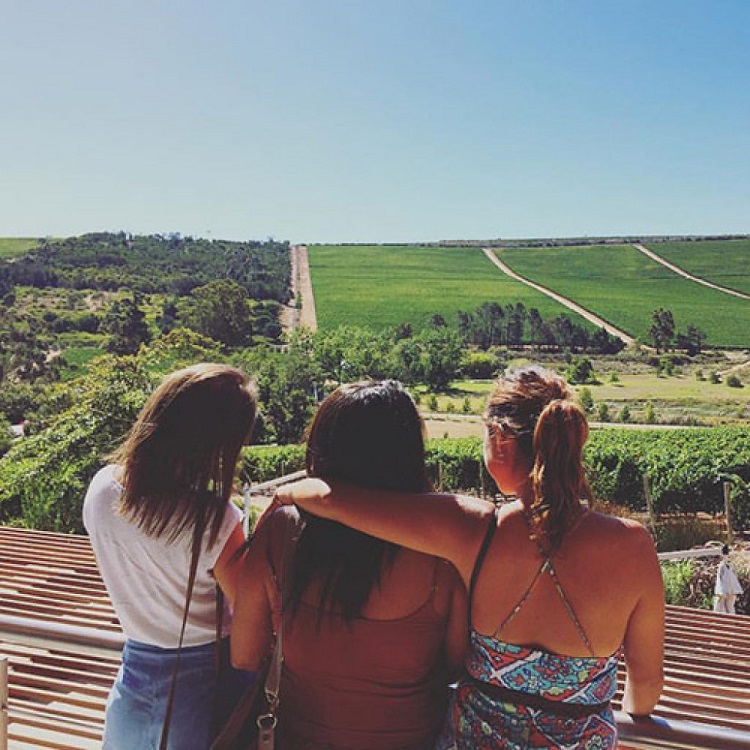 Image: kiffkombitours.co.za
Kiff Kombi Tours present Sunday Funday Constantia – a one of a kind Constantia Winelands tour that is sure to be a great way to end your weekend. Taking place on Sunday 18 March 2018 or any other weekend or weekday, this tour is plenty of fun. From the website, here's a taste of what to expect: "Wrap up the weekend the only way Kiff Kombi knows how – with a Sunday Funday filled with booze, incredible scenery, good vibes and one hell of a boogie!" Highlights include visits to local wineries, a trip to a craft brewery, lunch and a round of drinks at Parada. The cost is R750 per person excluding tips and food and drink not included in the package. No under 23s on this tour. This tour can be booked on other days of the week, too. For details, visit www.kiffkombitours.co.za/constantia-sunday-funday.
Jeremy Loops at Kirstenbosch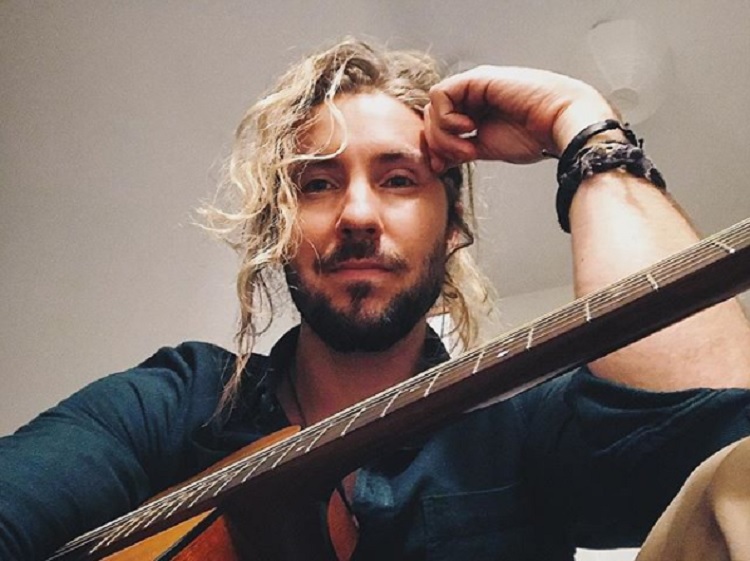 Image: instagram.com/jeremyloops
Modern folk musician, Jeremy Loops, will be performing at Kirstenbosch Botanical Gardens on Sunday 18 March 2018 as part of their Summer Sunset Sessions. Born and raised in Cape Town, this talented singer-songwriter has gained critical acclaim. He is actively involved in environmental work, co-founding tree-planting NGO Greenprop. Jeremy will be taking to the stage in the evening – gates open at 17h30. Tickets cost R140 – R205 via Webtickets. For more details on Jeremy Loops, visit his official website at http://jeremyloops.com.
---
If you're looking for more ideas on how to spend your weekend, be sure to follow our blog. We feature a huge range of things to do this weekend in Cape Town and every other weekend!