So, you're thinking about throwing a bachelor party in South Africa's Mother City? Luckily, there is no shortage of bachelor party destinations in Cape Town. Whether you want to surprise the groom with a visit to a cool brewery or make him go on adrenaline-filled adventures, Cape Town is an ideal destination for bachelor parties. All you need to do is dress to the nines and round up all of the guys for an unforgettable bachelor bash. Let's take a look at some of the best bachelor party ideas in Cape Town.
1 Go To the Mavericks Gentlemen's Club
Located on Barrack Street in the Mother City, Mavericks Gentlemen's Club is an adult entertainment club that offers high-class adult entertainment. A bachelor party in a place like this may sound a bit cheeky, but it's definitely one of the most popular ideas for celebrating this special night with the groom. Put the bachelor in the popular "Chair" and unwind with drinks and food platters at the elegant Xtravaganza Private Lounge.
2 Beers and Burgers at the Devil's Peak Brewery
For most guys, a place that serves good beers and delicious burgers is an ideal destination for basically any occasion. So, there is no reason why Devil's Peak Brewery shouldn't be on your list of bachelor party ideas in Cape Town. Located in Woodstock, Devil's Peak Brewery boasts floor-to-ceiling windows and offers amazing views of Table Mountain and the surrounding areas. There are plenty of beers on the tap to choose from and the smart bar offers a variety of snacks including chilli poppers, flas-fried broccoli, and Korean chicken lollipops. The burgers are also amazing and you can have them with truffle-parmesan fries.
3 Shark Cage Diving- The Ultimate Adrenaline Rush Adventure
Test the groom's courage and see if he is brave enough to have a close encounter with a Great White Shark. The good news is that this adventure is completely safe for the visitors, but will definitely get blood rushing through your veins. Enjoy light snacks and cool drinks at the surface while the groom is getting ready to climb into the cage and make friends with the shark.
Recommended Accommodation
4 Go Camping with the Groom
For an outdoor bachelor bash, organize a camping trip and pack a couple of coolers with ice-cold beers. The good news is that the Western Cape is home to dozens of amazing locations which are ideal for camping. For example, Tankwa Karoo National Park is one of the best places for camping outside the Mother City and offers dramatic scenery and sunset views. Bring some tasty food and build an open fire for the ultimate outdoor bachelor party.
---
---
5 Battlefield Live SA
One of the most popular laser tag games in the world, Battlefield Live SA is an incredible military simulation that will make you feel like you are participating in a real-life version of war games like Call of Duty and Company of Heroes. If the groom is into action-packed adventures and authentic military actions, this is definitely one the best ideas for his bachelor party. Some of the missions include sniper, capturing the flag, and escorts. The game itself is less painful that bloody paintball and is suitable for both nerds with glasses and jocks.
6 Rent a Party Boat
There are dozens of great bachelor party ideas in Cape Town and renting a houseboat at SANParks West Coast National Park is one of them. What better way to spend a bachelor weekend than on a boat rental with an open dining area, onboard facilities, and amazing ocean views? Water activities such as swimming, kayaking, and kitesurfing are also available at SANParks West Coast National Park.
7 Abseiling off Table Mountain
In case you are after a heart-pumping adventure and spectacular views of Camp's Bay and Chapman's Peak for a bachelor party, abseiling off Table Mountain is definitely something you should consider adding to your list of bachelor party ideas in Cape Town. This is the highest commercial abseil spot in the world and starts from 1,000m above sea level.
---
---
8 Go on the Cape Winelands Full Day Tour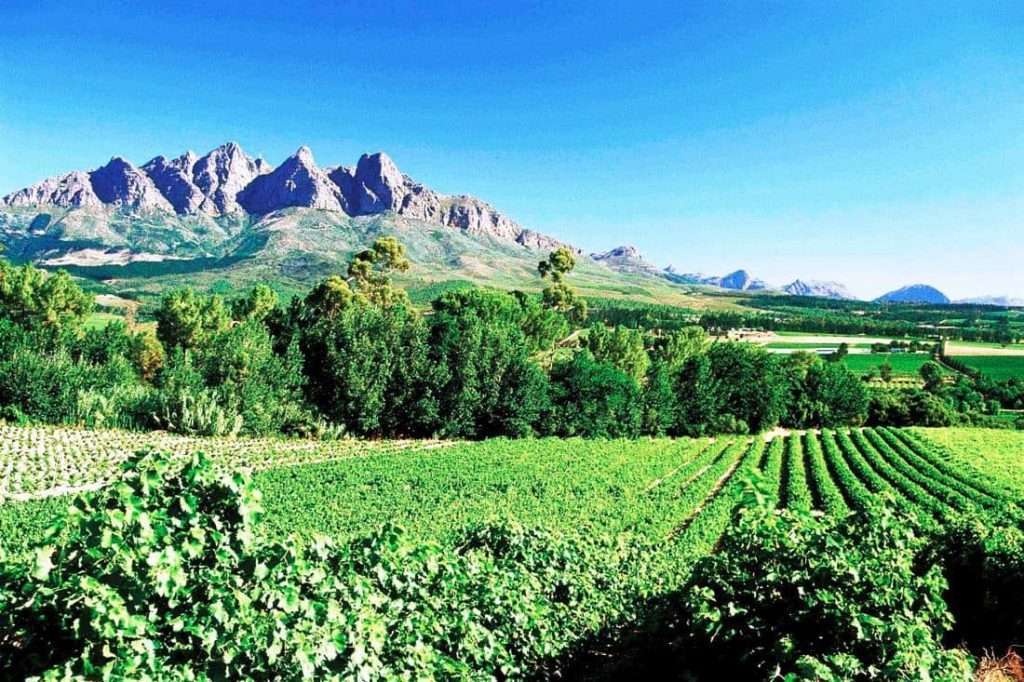 The Western Cape is the most famous wine-producing region in Africa and going on the Cape Winelands full-day tour is a great addition to your bachelor party travel itinerary. The region is home to numerous wine farms and offers visitors an opportunity to sample some of the finest wines in the world. During the tour, you can explore wine routes that include places like Stellenbosch, Paarl, and Franschhoek. Some of the highlights of the tour include wine tasting at a Paarl wine estate, exploring Franschhoek historical village, and enjoying cheese and wine pairing at various wine farms.
9 The Ultimate Fishing Charter Experience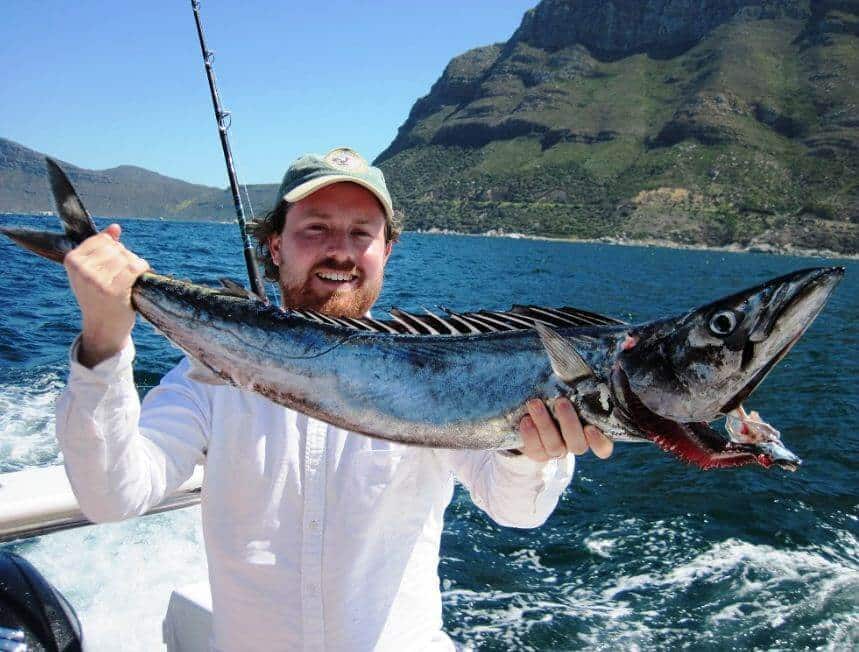 Celebrate this special day with a fishing charter adventure in Cape Town. The Cape waters are one of the best fishing grounds in all of Africa and seasonal catches including everything from cape salmon, dorado, reef fish, and snoek to bigeye tuna, bronze whalers, and marlin. The good news for bachelors is that a fishing charter experience can be easily organized and the fishing boats are building to the highest safety standards. Most of them come with comfortable cabins, top of the range fishing equipment, and spacious decks.
10 Seal Snorkeling in Cape Town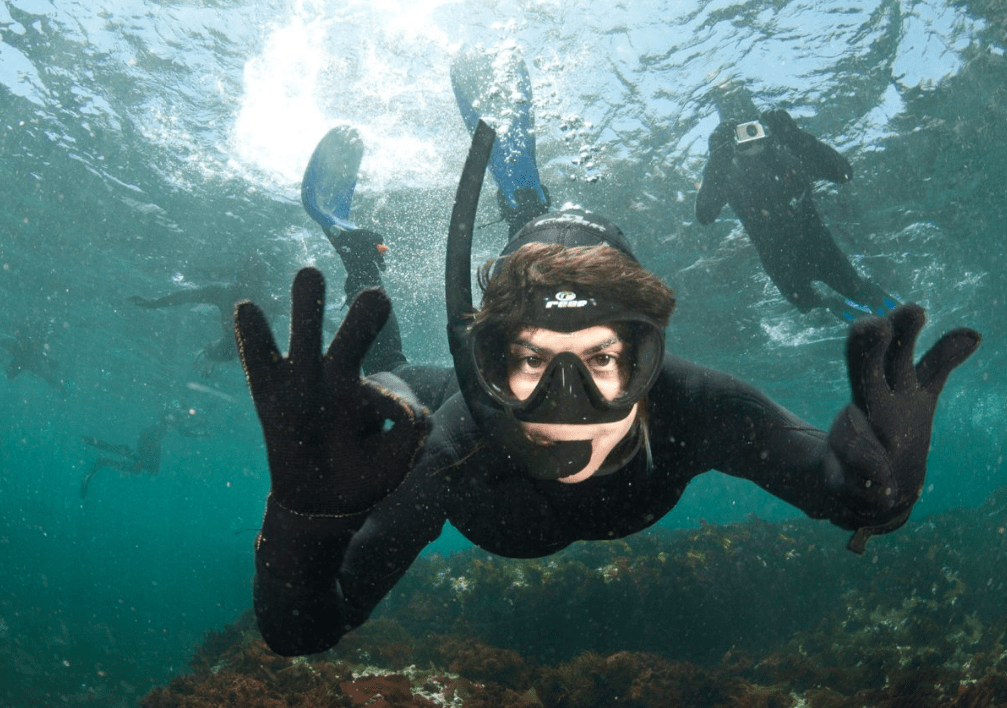 How about snorkeling with seals in Cape Town for your bachelor party? It is one of the most amazing water experiences in Cape Town and an ideal bachelor adventure. The procedure is simple. Head out to the Snorkel Center in Hout Bay which is equipped with all the necessary facilities and services like changing rooms, showers, and complimentary Wi-Fi. The experienced team will take visitors to a snorkeling site at Duiker Island where many Cape fur seals can be found. All you have to bring on this journey is a swimsuit, camera, towel, and of course sunscreen.
11 Full-Day Cape Town Safari Tour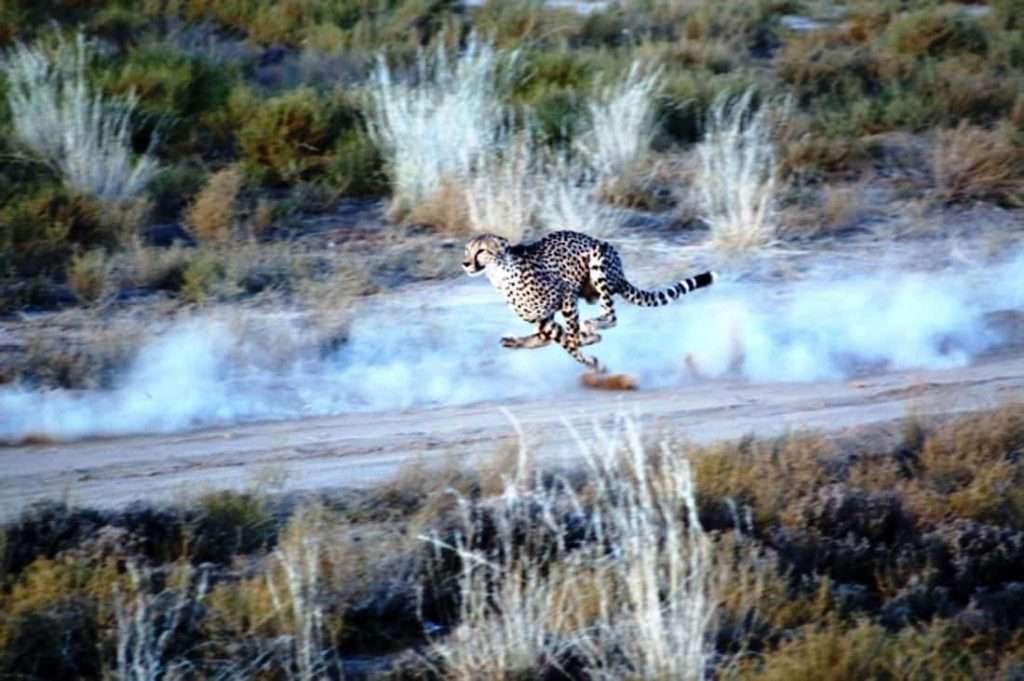 There are many great ideas for a bachelor party in Cape Town and a full day Cape Town Safari definitely falls into this category. If you wish to get outside the city and experience the amazing Ceres Fruit Valley and Klein Karoo, this tour takes you up close to some of the most beloved South Africa's animals such as black rhino, leopards, and lions. You can enjoy this game drive in a comfortable open-air 4×4 and discover why the region's fauna and flora is one of the best in the world.
12 City Cycle Tour in Cape Town
A City Cycle Tour in Cape Town is a great way to start your bachelor party in Cape Town. The tour starts at the V&A Waterfront Information Centre in the morning and is led by professional local guides. You will go past the historic city center, visit the colorful Bo-Kaap district, and check out Cape Town's Green Point before returning to the Waterfront. The tour lasts for about 3 hours.
---
These bachelor party ideas in Cape Town will make your guys' night out one to remember! You can check out a range of tours activities and ideas for your bachelor's party. Be sure to follow us on Facebook or check out our blog, which has a huge range of ideas on what to see and do, where to stay for your party. If you're planning a bachelor's party staycation, be sure to get in touch. We will help you find the perfect place for your bachelor's party in Cape Town.
Updated: 1 September 2019