Life is meant to be EXPERIENCED, enjoyed and celebrated, and doing all of that with the one you love by your side, just makes it all that much more worth it. Experiences give us stories, memories and shared secrets, it gives us something to hold onto long after they've passed. Moreover, it's important to fill your life with as many of them as you can, and there really is no better place to do it than in the Mother City.
Cape Town Experiences That Make Great Valentine's Day Gifts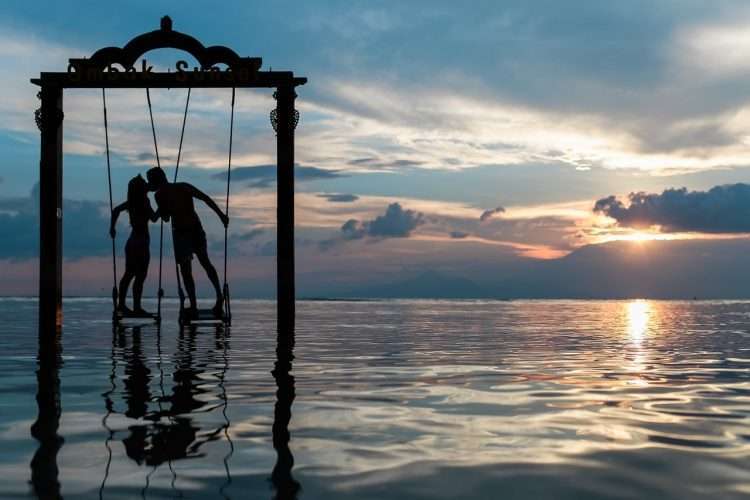 Cape Town is the ultimate EXPERIENCE mecca, easily one of the most magnificent, adventurous and exciting cities in the world. It certainly has NO shortage of incredible things to do, see and experience. Why not gift one of them to your special someone this Valentine's Day? An authentic Cape Town experience is the very best Valentine's Day gift idea and the ultimate romantic gesture that will earn you MAJOR brownie points.
Here are 10 amazing Cape Town experiences that make great Valentine's Day gift ideas, all of which both you and your Valentine are bound to love:
Abseil down Table Mountain – A Valentine's Day gift jam-packed with excitement!
View this post on Instagram
Let's start things off with a bang! How does abseiling down an iconic world gem sound? Pretty incredible right! Do something a little differently this Valentine's Day and gift your special someone with an epic abseiling adventure down the gentle giant of the Western Cape, Table Mountain.
While admiring this iconic flat-topped mountain from the ground will always be a special experience, it's time to step your game up a notch, or a few in this case! And our Table Mountain Hike and Abseil combo tour is exactly that, and it promises to be one Valentine's Day gift bot you and your loved one will remember for many years to come!
A kayaking ocean adventure with African Penguins in Simonstown – substitute a teddy bear & roses for a real-life ocean adventure!
View this post on Instagram

A Valentine's Day gift that is every bit as cute as it is exciting! Substitute a stuffed animal with the real-life thing this Valentine's Day and gift your special Valentine with an epic ocean adventure, kayaking with the ultimate Cape Town cool kids, the African Penguins. While these adorable and beloved African Penguins might be the only ones wearing a tuxedo on this Valentine's Day date, you won't be mad about it one bit.
These cuties are guaranteed to capture your loved one's heart in a matter of seconds, so you might have some stiff competition! There are several ways to see these playful ocean beings living their best lives, the most popular being the Penguin viewing site at Boulders Beach, going kayaking with them in Simonstown is an extra special treat and an amazing Valentine's gift indeed.
Glide across the ocean on a Water Bike with the one you love by your side
View this post on Instagram

This is one experience that is about as unique as cape Town itself, making it the perfect out-of-the-box Valentine's Day gift idea and ideal couple's bonding experience. While most might think biking is only meant for the road, Cape Town is flipping the script once again and surprising us all with the ultimate water biking ocean adventure. Yes, this is every bit as cool as it sounds! It makes our 2-hour guided Cape Town Water Bike Tour an unforgettable adventure and a truly unique Valentine's gift idea.
---
---
Surprise your Valentine with a cooking class in Bo-Kaap
View this post on Instagram

It's been said that the way to a man's heart is through his stomach, well it's time to put this theory to the ultimate test ladies. But they'll have to work a bit for it first! The beloved and ever-colourful Bo-Kaap is the heart and soul of Cape Malay cuisine and culture, and therefore the very best place to learn to cook authentic Cape Malay food.
While sampling a range of delicious Cape Malay dishes in a restaurant might be nice, there's nothing quite like a hands-on experience and creating something from scratch yourself. And even if you and your Valentine are not quite the ultimate Master Chefs, this incredible Cape Town cooking experience is sure to provide you with tons of laughs and memories all the way through.
Go horseback riding in Noordhoek – Your very own rom-com movie scene!
View this post on Instagram

Noordhoek is without a doubt one of the most beautiful, largely unspoiled beaches in Cape Town, and therefore provides the perfect backdrop for a romantic horseback riding adventure with your Valentine by your side. Let's be honest, there's certainly nothing more romantic than a beach sunset, now add galloping through the water with the wind in your hair and the one you love by your side and you've got yourself the perfect romantic gesture. So, what are you waiting for, gift your Valentine with their very own rom-com moment this Valentine's Day.
Take a hot air balloon ride over the picturesque Cape Winelands
View this post on Instagram

Take your relationship to new heights by gifting your special someone with the ultimate extravagant romantic gesture, a picturesque hot air balloon ride over one of the most scenic parts of the Cape. Surprising your special someone with a hot air balloon ride this Valentine's Day, not only means you get to spoil them in one of the most extravagant ways, it allows you to tick something truly spectacular off your bucket list too. Join us for a Cape Winelands Hot Air Ballooning adventure over the Paarl Wine Valley and let's give you and your Valentine a Valentine's Day you will never forget!
Take a ride on the Franschhoek Wine Tram for a fun Valentine's Day out
View this post on Instagram

You know what they say, there is no time quite like Cape Town wine time, well they might not say that, but we certainly do! Why gift your Valentine with a bottle of wine if you can give them a full wine tasting experience instead? Wining and dining your significant other on Valentine's Day is a Valentine's classic that will never loose its charm, but why not put an extra fun Cape Town twist on it this Valentine's Day? Not only is taking a ride on the Franschhoek Wine Tram one of the most unique ways to explore the Franschhoek Wine Valley, it's by far the most fun too! Spoil your loved one this Valentine's Day with this super unique hop-on-hop-off Franschhoek wine valley experience, and while it might not be anything they expect, it promises to be everything they want and more.
---
---
Shark cage diving – the perfect gift for your thrill-seeking Valentine!
View this post on Instagram

Is your significant other an adventure lover and thrill seeker at heart? Then this is the perfect Valentine's Day gift for them! Shark cage diving is a pretty exhilarating experience in itself, but getting to shark cage dive in Gansbaai, one of the only destinations in the world where you can actually get up close and personal with nature's most daring predator, the Great White Shark, is on a whole other level entirely. Take the ultimate plunge with your Valentine and join us for a Shark Cage Diving Full Day Tour you will never forget.
Snorkelling with Cape Fur Seals – Who wants chocolates & flowers if you can go snorkelling instead?
View this post on Instagram

Nobody wants a third wheel on their Valentine's Day date, but when that third wheel is one of Cape Town's most playful ocean mammals, you DEFINITELY do! Going snorkelling with Cape Fur Seals is one underwater Cape Town adventure that's every bit as exciting and fun as it sounds and is bound to put a big smile on your Valentine's face.
The famous Duiker Island, also known as Seal Island, in Hout Bay is home to thousands of Cape Fur Seals and the perfect destination for your Valentine's Day snorkelling adventure. These adorable ocean beings are also known to be very interactive with divers and only too eager to show off all their tricks and twirls, making this experience truly one of a kind. This is one Cape Town Valentine's Day adventure that will have both you and your Valentine grinning from ear-to-ear the whole way through.
Paraglide from one of 2 gems of the Cape Town skyline, Lions Head or Signal Hill
View this post on Instagram

Paragliding is without a doubt a must-do Cape Town adventure experience on everyone's bucket list, and if it isn't on yours yet, you'll be sure to add it right away, and move it right to the top while you're at it! Yes, it really is that good. And super fun too! It's truly a unique and exciting gift for your loved one this Valentine's Day.
While paragliding off one of 2 Cape Town gems, Lions Head or Signal Hill, might sound pretty daunting and intimidating at first, this is one adventure both you and your loved one won't want to miss, especially when you're in Cape Town. Boasting some of the most spectacular views in the world, witnessing the Mother City in all her glorious splendour while soaring through the sky is an experience neither of you will ever forget. So, grab your Valentine by the hand, take a deep breath, embrace the moment and take a leap of faith, our Cape Town Paragliding Adventure promises to make it well worth it!
Do things a little differently and substitute your same-old Valentine's gift with an exciting Cape Town experience this Valentine's Day. Not only is it guaranteed to surprise your Valentine by gifting them something special and truly unique, it promises to knock their socks off and leave them with a lasting memory they'll cherish for many years to come. Sharing every second of the experience with them just put's the Valentine's Day cherry on top. Have the absolute BEST Valentine's day Cape Town!
---
For more ideas on what to do on Valentine's Day, you can also have a look at the best restaurants in Cape Town for places to wine and dine, along with our best restaurants by neighbourhood guide. You can also check our variety of accommodation options and tours in and around Cape Town for a memorable holiday. Alternatively, get in touch if you'd like assistance planning the perfect holiday in Cape Town.
Updated: February, 12th 2020