While everyone knows about wine tasting, not as many people know about chocolate tasting in Cape Town. The Mother City has become something of a mecca for artisan chocolate, with a number of exclusive confectioners to be found across the city. When one thinks about South Africa's coastal hotspot, chocolate is not always the first thing that comes to mind. Much like its growing craft beer scene however, Cape Town is establishing itself as an emerging craft chocolate destination. For foodies or those with a sweet tooth, the city offers a small but excellent selection of chocolate tasting options that are not to be missed!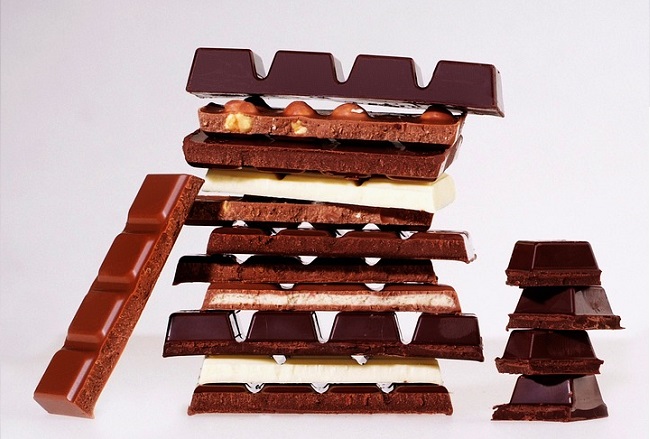 What exactly is artisan chocolate? More importantly, where can you enjoy chocolate tasting in Cape Town? Join us today on the blog as we explore the city's emerging craft chocolate industry, to see where you can enjoy this heaven-sent treat.
Chocolate Tasting in Cape Town
First things first, what is artisan chocolate all about? Simply put, this term applies to chocolate that is made by hand, or in small batches, using old-fashioned chocolate making techniques. Unlike mass produced commercial grade chocolate, much care goes into the sourcing of the cocoa beans. Sustainability is a major part of craft chocolate. The city's top chocolate specialists use ethically sourced beans, with some controlling all aspects of the process. This results in a 'bean to bar' chocolate that has been sustainably crafted throughout each and every step, from the sourcing of the beans all the way to the completed bar of chocolate. Other specialists are semi-commercial, in that the chocolate is made globally rather than locally. But the one thing that all artisan chocolate has in common is that it is undeniably delicious and pure!
In this guide, we have included some local chocolate producers as well as a larger, well-known brand that offers tastings and workshops in the heart of the city. Some of the must-try places to enjoy chocolate tasting in Cape Town include the following:
Lindt Chocolate Studio
Silo 2, V&A Waterfront / +27 (0)21 831 0360
In the new Silo District of the V&A Waterfront, you will find the Lindt Chocolate Studio. This shop sells a wide range of Lindt chocolate, while also offering a number of tasting opportunities and chocolate workshops. While not quite craft chocolate, Lindt has been perfecting the art of sweet treats since 1845. Thanks to their flawless Swiss chocolate making methods, this chocolate is truly exceptional. If you consider yourself a serious chocolate buff, be sure to try the Lindt 99% – this is as close to heaven as it gets for those wanting a rich chocolate experience without added sweetness. The Chocolate Appreciation class is the best class for chocolate lovers. This class lasts about an hour. Bookings are dependent on availability. Contact the studio on the number above for full details.
Honest Chocolate
Honest Chocolate Café, 64A Wale Street, Bo Kaap / +27 (0)76 765 8306
Honest Chocolate has a studio and cafe in the Bo Kaap. You can taste their delicious, pure chocolate at either branch. They also stock their chocolates at various outlets across the country, including Wellness Warehouse and health stores. Honest Chocolate Cafe is an excellent place to enjoy a tasting. They offer half hour tastings at around R100 per person, along with an hour and a half bonbon workshop at R250 per person (minimum of eight people needed). You can also book private tasting events for groups of eight or more. Even if you don't try a formal tasting, you can still enjoy plenty of chocolatey dishes at the cafe.
DV Artisan Chocolate
Suid-Agter Paarl Road, Paarl / +27 (0)21 874 1060
In the heart of the Cape Winelands, you will find DV Artisan Chocolate. Located in Paarl and short for De Villiers, this chocolate company started as a hobby in a garage. Today, this is one of the foremost artisan chocolate producers in the country. They specialise in single origin chocolate that is sourced from major cocoa regions in Africa and South America. This is a true bean to bar producer, who takes full control over every aspect of production, from roasting and grinding of the beans to the refinement of the final product. Try the Bean to Bar Single Origin Collection that contains only chocolate and cane sugar, or the African Collection that is made from pure African cocoa beans. Tastings are offered at their Paarl workshop at R35 per person (bookings are essential though, so be sure to call ahead).
CocoaFair
Old Biscuit Mill, 373-375 Albert Road, Woodstock / +27 (0)21 447 7355
In Woodstock, at the trendy Old Biscuit Mill, there is an amazing producer called CocoaFair. This chocolate specialist focuses on Fair Trade production. Using sustainable practices at every step of the production process, they have a team of locals who share their love for chocolate. Their chocolate is available to purchase at the workshop or online. They offer a range of courses and events, including a 30-45 minute chocolate tasting that is available at R50 per head. They also offer tours every hour on the hour, each Saturday from 10h00 until 14h00. Bookings are not needed, with the exception of larger groups of 10 or more. There is also a bean to bar course for those serious about chocolate, including a short two hour course at R300 per person and a longer three week course at R1000 per person.
______________________________________________
Have you tried chocolate tasting in Cape Town? Share your thoughts below and let us know what you love about Cape Town chocolate tasting!
Note: All pricing and information were correct at the time of publishing.