Looking for things to do in Cape Town this weekend? This weekend, we have a few music concerts, a dance production, an open gardens, a festival, a tango on the promenade and a run. If you're on the look out for things to do in Cape Town this weekend, you are sure to find something in this diverse selection of November events.
Ready to get our list of things to do in Cape Town this weekend as we gear into the second weekend of November? Let's have a look at what is happening in South Africa's Mother City this coming weekend.
Top Things to do in Cape Town This Weekend
Whatever you feel like doing, this list of things to do in Cape Town this weekend is sure to give you some ideas. Keep reading to get our top picks on things to do in Cape Town this weekend.
1/ EVS Benefit Concert Featuring Watershed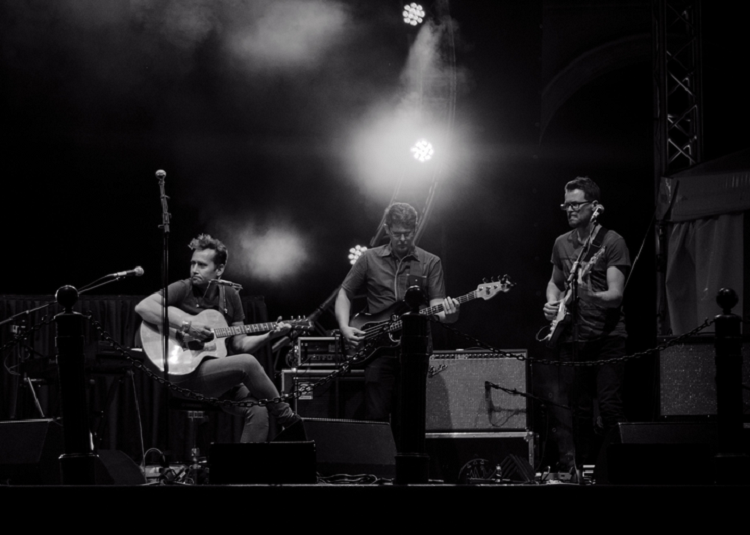 Image: www.watershed.co.za
Taking place on Friday 10 November 2017 at Fish Hoek Civic Centre in False Bay, the EVS Benefit Concert Featuring Watershed will be raising money and awareness to Emergency Assistance Volunteer Support (EVS). This community based fire, disaster and medical crews from the South Peninsula help to save many lives each year. Highlights at the benefit concert include the headline act, Watershed, who are supported by local jazz band from Ocean View, Made in Africa. Tickets cost R250 per person (includes entry into lucky draw). The concert runs from 19h00 until 23h00. For more information, call +27 (0)82 964 9698 or email [email protected]
2/ The Guy Buttery Trio @ Olympia Bakery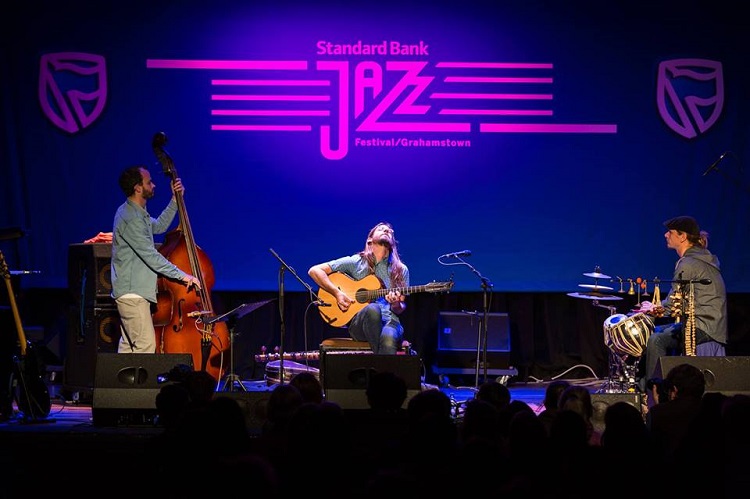 Image: www.facebook.com/slowlifesouthafrica
Slow Life presents a live jazz performance by The Guy Buttery Trio at Olympia Bakery in Kalk Bay. Taking place on Saturday 11 November 2017, this event showcases the huge talents of guitar-sitar stylist Guy Buttery, award-winning jazz bassist Shane Cooper and percussionist Ronan Skillen. Setting the perfect tone for an intimate concert, Olympia is on Main Road in the charming seaside resort town of Kalk Bay. The show will run from 20h00 until 22h00. Tickets cost R150 via Quicket. For more information, visit Slow Life online at www.facebook.com/slowlifesouthafrica or email them on [email protected]
3/ Farmhouse Rocks – Freshlyground & Mazula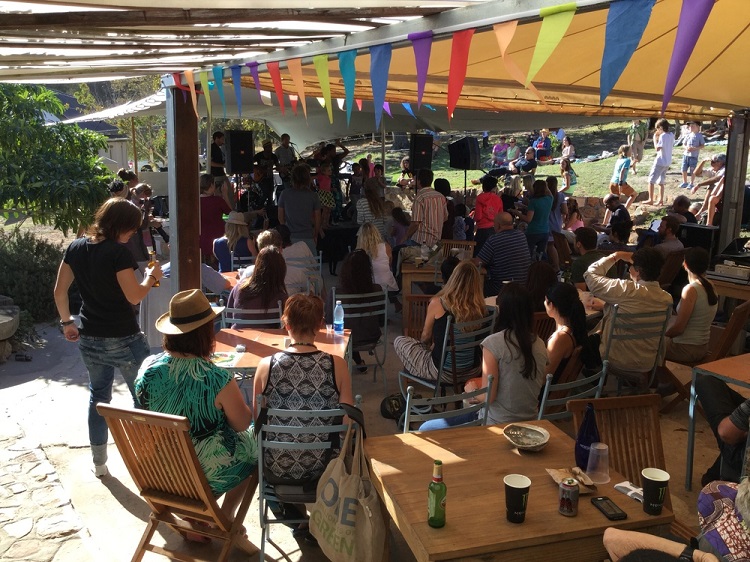 Image: www.capefarmhouse.com
Also on Saturday 11 November 2017, at 15h00, Farmhouse Rocks – Freshlyground & Mazula will be taking to the laid-back stage at Cape Farmouse in Red Hill. Award-winning afro-fusion group, Freshlyground, are one of the top bands in South Africa. They will be returning to Farmhouse Rocks for a fun afternoon performance. Accompanying the band is acoustic husband and wife duo, Mazula. Afterwards, resident Mr DJ will take to the decks for an electronic music set. This show is family friendly and great for a lazy Saturday afternoon. Tickets cost R130 via Quicket. For more information on the event, visit www.capefarmhouse.com/farmhouse-rocks.
4/ Stellenberg Estate Open Gardens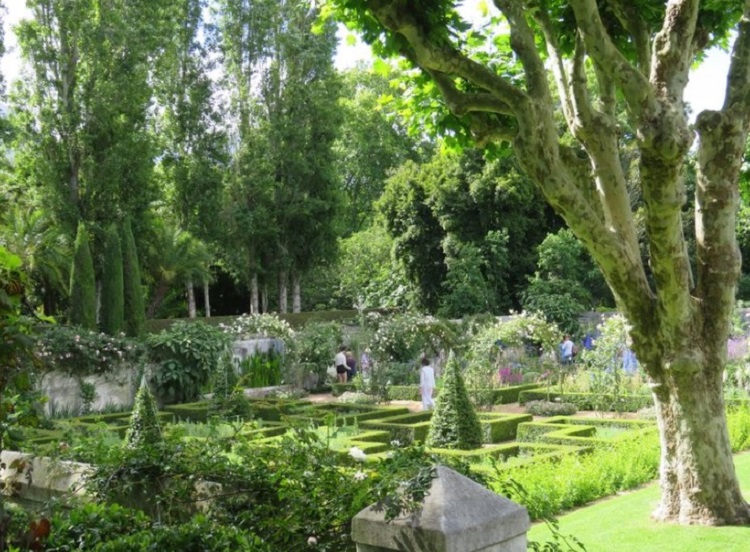 Image: stjosephshome.org.za
On Saturday 11 and Sunday 12 November 2017, the Stellenberg Estate Open Gardens takes place. Situated in Kenilworth, on Oak Avenue, these gardens are open to the public each year. Take a walk around this incredible 18th Century garden to see its beautifully kept lawns, ancient oaks, garden rooms and twelve areas: the White Garden, Garden of Paradise, Vegetable Potager, Partierre Garden, Aromatic Herb Garden, Vine Walk, Walled Garden, Garden of Reflection, Pool Garden, Timber Lime Walk, Wild Garden and the Stream Garden. Tickets cost just R50 (under 12s get in for free) at the door. Plants are on sale at the Stellenberg Nursery. Raffle prizes are to be won – all proceeds for raffle and entrance go to the Adopt a Bed project at St Joseph's Home for Chronically Ill Children. For full details, visit http://stjosephshome.org.za/stellenberg-open-gardens-host-st-josephs-annual-fundraiser.
5/ Ellipses at Artscape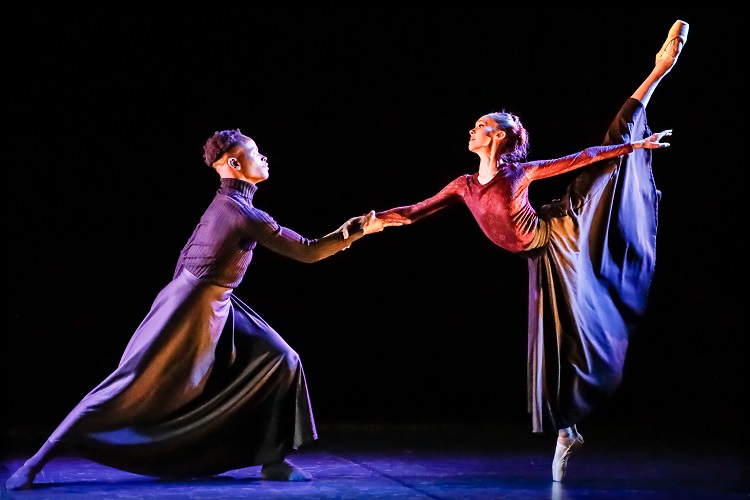 Image: www.artscape.co.za
Artscape Theatre presents the Cape Academy of Performing Arts' (CAPA) new dance production, Ellipses. Taking place on Sunday 12 November 2017, this amazing dance production comes after a big success at Grahamstown Festival, where Ann Knight of Herald Weekend Post called it a "fascinating work of dance, language and son … All brilliantly executed." There are two shows – a matinee at 14h30 and an evening show at 18h00. Tickets cost R100 per person via Computicket. For more information, visit the Artscape event page at www.artscape.co.za/event/ellipses.
6/ Shakespeare in Love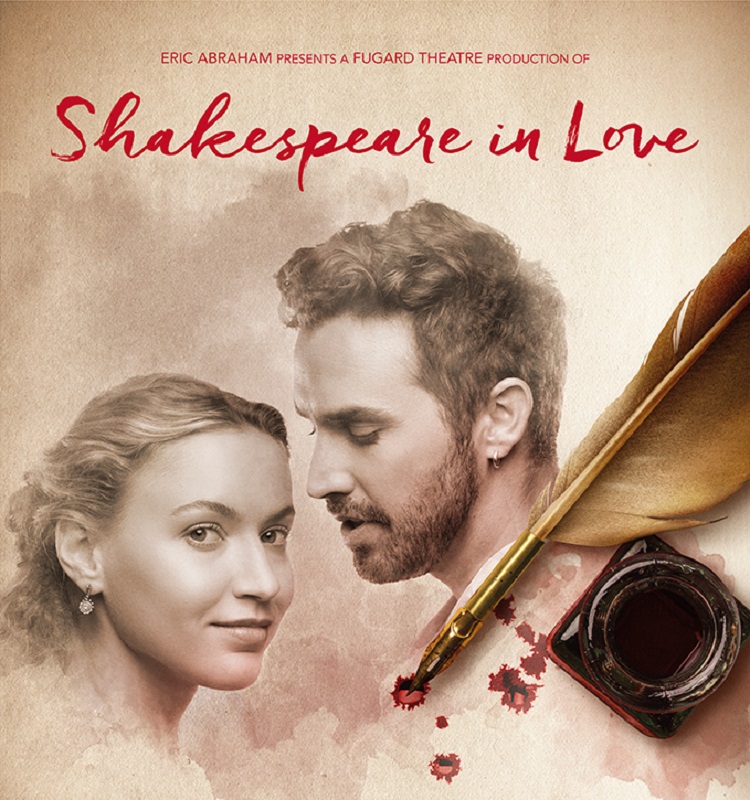 Image: www.thefugard.com
Running all weekend, Shakespeare in Love takes place at The Fugard Theatre in District Six. This entertaining show merges together some of the Bard's best-love tales. Adapted for the stage by Lee Hall and based on the 1998 Oscar winning film written by Tom Stoppard and Marc Norman, this play tells the story of a young Will Shakespeare who has writer's block. As the deadline for his new play approaches, Will is in desperate need of inspiration, which he soon finds. Tickets to the show cost R130 to R320 via Computicket.
7/ Sunset Tango on Sea Point Promenade

Image: www.facebook.com/SummerTangoSeries
On Sunday 12 November 2017, you can look forward to Sunset Tango on Sea Point Promenade. Kicking off at 18h00, and continuing until 20h00, this Argentine dance event offers fun for everyone. A make-shift dance floor will be set up outside Sea Point Pavilion Forecourt, next to the swimming pool on Beach Road. There will be food and drink stalls at the nearby stands on the Sea Point Promenade, but the dance itself is free for everyone to enjoy. DJ Sylvia Westcott will be setting the tone with some good music, while those who are there can join in the fun or simply watch from the sidelines.
8/ Spier Twilight Trail Run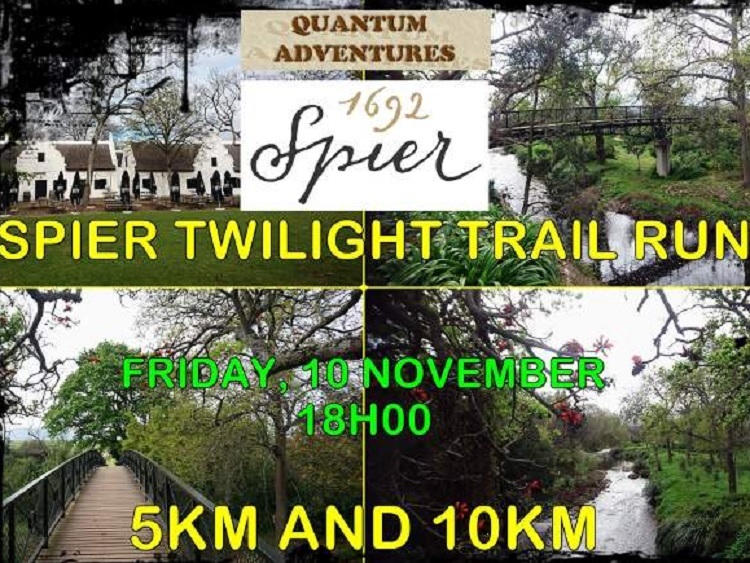 Image: entrytickets.net/spier
On Friday 10 November 2017, you can get your running shoes on and head off to the Spier Twilight Trail Run. Taking place in Stellenbosch, Cape Winelands, this evening run starts at 18h00 and ends at 20h00. This 10km trail run is challenging but fun. Registration closes at 17h45 on the day. There is a shorter 5km for those who want to walk the trail. It is essential to book as early as possible. Entry costs R60 – R120 per person via Entry Ticket (with a higher cost for late entry). To do so, visit the official event Facebook page at https://www.facebook.com/events/119490388806705.
_________________________________________________________
Looking for additional things to do in Cape Town this weekend? Get our tips the best restaurants by area, check out our guide to things to do in Woodstock and have a look at our essential City Bowl experiences to find even more inspiration.
If you're planning a trip to Mother City, be sure to contact our team. We will give you everything you need to find the perfect place to stay, so that you don't miss out on any of the top things to do in Cape Town this weekend and any other weekend.