Shopping for Christmas gifts can be a pleasant experience, especially if you are spending the holidays in South Africa's Cape Town. The city is home to numerous shopping malls and unique boutiques that offer a wide range of unique gifts you can purchase for your friends and family. You will also find many lovely pop-up Christmas markets in the Mother City selling all kinds of artisan gifts.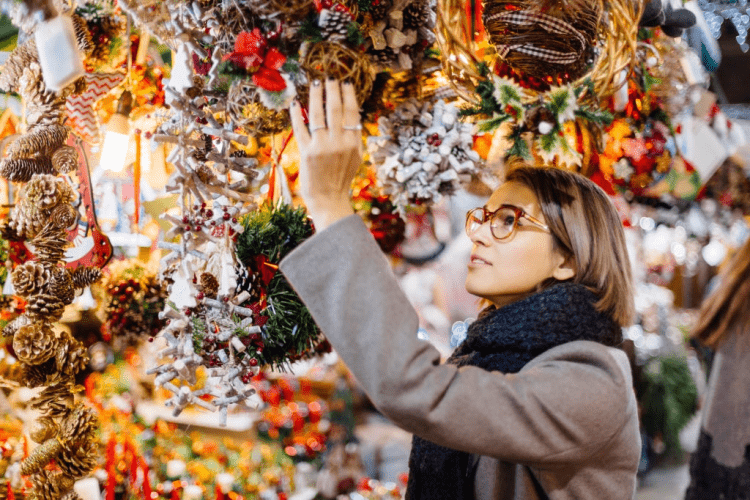 To help you decide where to go, here is a list of my favorite places for last-minute Christmas shopping in Cape Town.
1 The Bay Harbour Market
Located in the lovely Hout Bay, the Bay Harbour Market is one of Cape Town's most famous weekend hotspots. From live music on the weekends and local vendors selling world-class cuisine to a variety of amazing art and craft items, this thriving local market has it all. With over 100 stalls, Bay Harbour Market is also a great place to do your Christmas shopping in Cape Town.
2 The Watershed, V&A Waterfront
V&A Waterfront's Watershed is without a doubt one of the best shopping destinations in the Mother City. The building is home to more than 150 stalls and shops offering everything from jewelry, clothing, and toys to Christmas gifts and decorations. If you wish to buy a special gift for your loved ones for Christmas, you've definitely come to the right place. Keep in mind that this place gets crowded during the holiday season and it's best to visit the Watershed early in the morning.
---
---
3 Blue Bird Garage Food and Goods Market
Held in a picturesque old plane hangar which is located along Muizenberg's train tracks, the Blue Bird Garage Food and Goods Market is a rather unique spot with a bohemian vibe. This local market brings together all kinds of vendors ranging from designers to bakers and butchers. You can shop for vintage records, bohemian crafts, clothing, and pottery here and enjoy refreshing drinks from the on-site Gin bar and Bicycle bar. It's a pet-friendly market and has a nice little area where kids can play.
4 Earthfair Food Market in Tokai
Located just a short drive from Muizenberg, Tokai's Earthfair Food Market is a place to grab some seriously awesome Christmas gifts, fresh flowers, and jewelry. Expect to find plenty of seating both inside and outside, as well as delicious market food. It's also a great market to score locally grown meats and organic veggies for the local sellers.
5 Kirstenbosch Craft Market
If you wish to do your Christmas shopping in Cape Town and support local entrepreneurs at the same time, make sure to visit the lovely Kirstenbosch Craft Market. This craft fair is home to nearly 250 local vendors selling all kinds of handmade items including excellent Christmas gifts. Visitors with children will be pleased to hear that pony rides for the little ones are available, as well as plenty of food and drink options. While you are in the neighborhood, feel free to explore the amazing Kirstenbosch Gardens.
---
---
6 Willobridge Christmas Market
Head out to the Willobridge Christmas Market this weekend and buy some cool Christmas gifts for your friends and family. Besides holiday gifts and decorations, you will also find a variety of meat and fruit products, as well as olives, baked goods, and cheeses. The market houses dozens of fresh stalls offering everything from Asian to Mediterranean cuisine.
---
Planning on spending this holiday season in Cape Town? Learn more about the Mother City, how to get around, things to do in Cape Town, and more from our blog. We can help you find the perfect place to stay. Get in touch if you'd like help finding accommodation or Cape Town tours to indulge in when you are around.