Living in Cape Town is certainly filled with adventure, beauty and awe-inspiring discovery, it is the glorious Mother City after all. But, besides all of that, there are a couple of hidden secrets and untold tales you'll only truly get to know and experience once you live here, and here are just a few:
Things No One Tells You About Living in Cape Town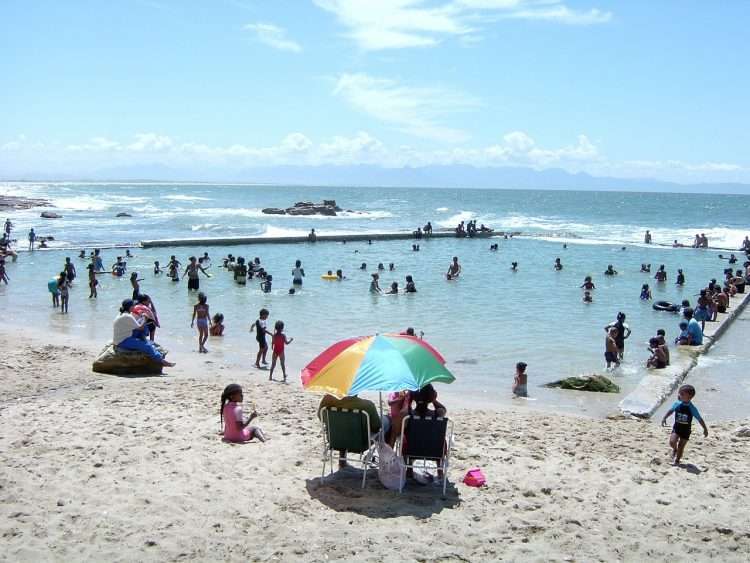 1 – The Mother City will show her love AND wrath
View this post on Instagram

And this might even happen simultaneously. While a warm soft breeze may lovingly hug you on the boulders of Bakoven beach, a strong South Eastern force of nature can break an open window in your City Bowl apartment. But the Mother City never claimed to be boring and traditional, she is however diverse, independent and fierce and certainly keeps you guessing – and that's exactly why we love her.
2 – Skateboarding, kite-surfing, cliff-scrambling & paragliding are as common as walking your dog or toasting your bread
View this post on Instagram
There is a reason why the Western Cape is known as the adventure capital of South Africa, and this is it! It is the ultimate mecca for adventure enthusiasts. And the best thing is, Cape Town encourages every little bit of it, in fact, here adventure is a way of life.
3 – There is a season for EVERYHING
View this post on Instagram
Hello Flower Season, Whale Season and Summer-concert Season! Yes, in Cape Town the four Season rule certainly doesn't apply! And living here you better know what season it is, why it's happening and you sure as not better be there enjoying EVERY second of it!
4 – The Mother City will continue to surprize you
View this post on Instagram
Just because you live here certainly doesn't mean you know everything about this iconic City. Yes, the Mother City will continue to catch you off guard, astound you and leave you flabbergasted, BUT, in the very BEST way!
5 – Sometimes you'll have wine for breakfast & that's okay
View this post on Instagram
Cape Town wine culture is definitely in a class of its own. And when you live here you might even be inclined to have a glass with your morning coffee, and you know what, no one will judge you for it. Wine anyone?
---
---
6 – The C in Cape Town definitely stands for CHILL
View this post on Instagram
Cape Town people are chill, the vibe is chill and we do all the chill things. Yes, the chill factor is alive and well in Cape Town and you'll be sure to notice it, embrace it & celebrate it. Chill vibes ALL the way!
7 – Cape Town is BIG
View this post on Instagram
This might seem obvious, but until you live in the Mother City and get the opportunity to explore, you won't quite know just how big this glorious city really is! And don't worry if you get lost, it's all part of the adventure.
8 – Finding a world-renowned artist & talented musician on every corner, trendy street & market square is true Cape Town culture
View this post on Instagram
The Mother city is filled with artists, creatives, musicians, sculptors and lovers of all things innovative, and don't be alarmed if you find them just about everywhere.
9 – Sometimes the most tucked away, off-the-beaten-track places are EXACTLY the places you should go to
View this post on Instagram
They might not be the most aesthetically appealing or everyone's first choice, especially at first sight, but they are SO MUCH MORE! These Mother City hidden gems will keep you coming back for more again and again. These are the places that you SHOULD find!
10 – Seeing a whale, dolphin, seal or penguin is considered as a common occurrence
View this post on Instagram
When living in Cape Town you get the opportunity to both spot and get up close and personal with some incredible marine life, and what a special treat it is indeed!
11 – 'Craft' anything is the way to go
View this post on Instagram
Craft gin, craft beer, craft stores, craft food, craft everything! In Cape Town it's all about the craft and you'll embrace that 'craft life' with open arms and a smile on your face!
12 – There is a reason why Kaapstad is often lovingly referred to as Slaap-Stad
View this post on Instagram
After a while, you'll start to accept and appreciate that Sunday's are for super late brunches and that no one's at an office after 3 pm on Friday, your time is MUCH better spent sipping on a glass of red. But you know what, it's glorious and we love it anyway!
---
---
13 – Cape Town roads can sometimes feel like a rollercoaster ride at Ratanga Junction
View this post on Instagram

If you're used to straight-laced roads that are linear and systematic, you are in for quite a treat! Driving through the windy, lush-green, scenic Newlands and Constantia is something truly special. Buckle-up, this is going to be an incredible ride!
14 – If you're not originally from Cape Town you might feel like an insider & outsider at the same time
View this post on Instagram

If you're not a born and bred Capetonian you might always feel a little bit like a tourist. But, at the same time, you'll proclaim your new Capetonian status to whoever will listen, just because it makes you feel super cool!
15 – Coffee culture is STRONG
View this post on Instagram
Yes, coffee culture is alive and kicking in Cape Town and is certainly showing NO sign of slowing down. In fact, it is completely normal to see a new coffee shop pop up around the corner every other day.
16 – Table Mountain also acts as a Cape Town weather report
View this post on Instagram
Who needs a weather forecast app when you have the world-renowned Table Mountain in your backyard, also known as The Mother City weather predictor. A clear view of the mountain top means you have a pretty good day in store, a cloudy top (also known as the world-famous 'tablecloth') predicts a cooler day ahead, and well, if you can't see the mountain at all you know its doom & gloom all around.
17 – Cape Town really takes its public transport seriously
View this post on Instagram
So much so that in certain areas the roads have a designated lane for buses and mini-buses. This is not to be crossed at certain times of the day, so best you stay in your lane.
18 – Every day is a journey
View this post on Instagram

When living in Cape Town every day is a beautiful journey, and you almost don't mind what the destination will be. You just sit back and enjoy the ride!
19 – A windy day does not necessarily mean a chilly day & the sun can disappear just as fast as it appears
View this post on Instagram
Welcome to true 'lucky-packet' weather at its finest. You never know quite what you're going to get. But be prepared and enjoy it anyway!
20 – Choosing to live in Cape Town will be one of the best decisions you will ever make
View this post on Instagram
Cape Town living should be embraced, cherished and celebrated! Choosing to live in Cape Town means your days will be filled with endless beauty, journeys of discovery and a true sense of wonder and awe, and you won't regret a single second of it!
Living in Cape Town is EVERYTHING & more. It is full of fun, fire, flare and a fierce sense of adventure. Every day you'll get the opportunity to fall in love with this iconic city all over again, and you won't be mad about it one bit. And besides its obvious beauty, it's the untold secrets, hidden gems and subtle nuances that make it truly unique. Moving to Cape Town? Learn more about the Mother City, how to get around, things to do in Cape Town, and more from our blog. We can help you find the perfect place to stay. Get in touch if you'd like help finding accommodation or Cape Town tours to indulge in when you are around.