One of the best things about the Mother City is that there is always something new to do, an adventure to take, a gem to discover and new places to explore. Here are 8 things you may never have done in Cape Town before, but definitely should do now:
1/ Constantia Sunday Funday with Kiff Kombi Tours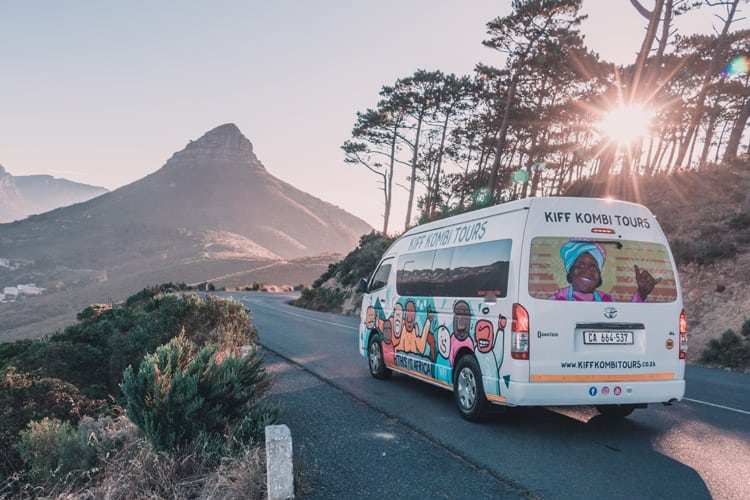 Are you looking for a new, and incredibly cool, Cape Town adventure to fill your Sunday? Look no further! Kiff Kombi Tours has launched an all-new Constantia Sunday Funday experience that is jam-packed with one incredible adventure after the other. Start your day off with a wine tasting at the magnificent Constantia Wine Estate, thereafter you'll make your way to a trendy Craft Brewery Taproom, where you get the opportunity to sample some the Cape's finest craft beers and delicious food. But wait, it's not over yet, this Sunday Funday treat also includes a visit to La Parada in Constantia Nek. And what's even cooler is that you get to do all this while cruising the Cape Town streets on a trendy, graffitied VW camper van named Trevor. Have good time with a Constantia Classic wine tour and your Sunday will never be the same again!
2/ Visit the Norval Foundation in Steenberg
Calling all artistic enthusiasts and lovers of all things creative! The Norval Foundation in Steenberg is home to a sculpture garden, outdoor amphitheatre, Research Library, restaurant, children's playground, as well as a magnificent exhibition space for 20th and 21st-century artworks. It is also an exciting new platform for music and cultural expression in Cape Town and certainly worth a visit! You can indulge in a Cape full day tour to explore the rest of the city's top attractions and destinations.
3/ Take your love of Gin to a new level with the Cape Town Gin Route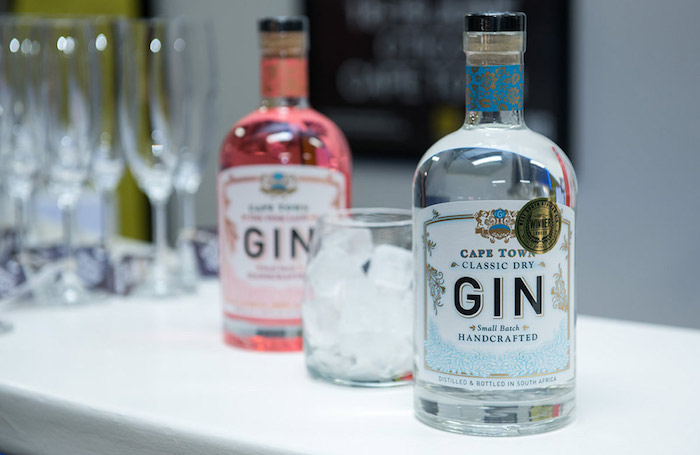 Are you a lover of all things Gin? Does the thought of going on a Gin tour excite you more than anything? Then this is an absolute MUST! Launched at the Pepperclub Hotel & Spa on World Gin Day, 9 June 2018, the Cape Town Gin Route aims to celebrate all the glorious skills and tastings of 6 of the most premium inner-city distilleries. Hope on Hopkins, Musgrave Gin, the Woodstock Gin Company, New Harbour Distillery, Pienaar & Son and the Cape Town Gin Company will all be on this incredible journey of Gin discovery. Time to take your Gin love-affair to new heights!
---
---
4/ Explore the Elgin Railway Market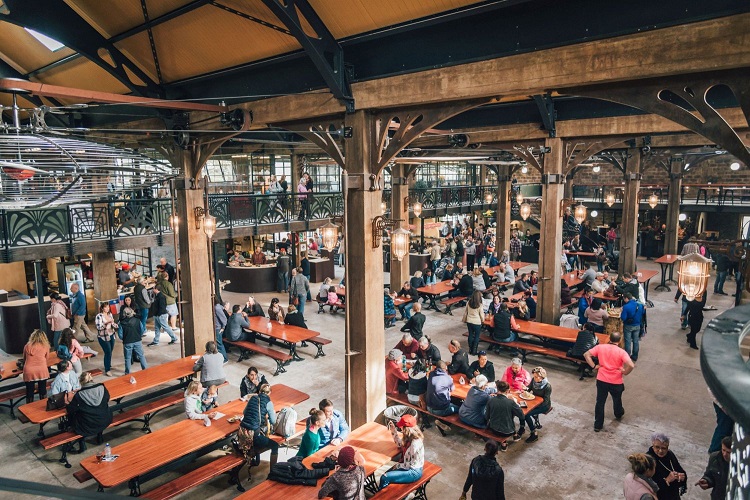 Are you on the look-out for the perfect weekend family activity? Then you should definitely pay the new Elgin Railway Market a visit. This new cultural hub boasts a variety of food and beverage stalls, live entertainment, and a range of exhilarating activities such as zip lining, hiking, and mountain biking trails that surround the market place. It is open on Saturdays and Sundays.
5/ Experience casual fine dining at Janse & Co
Situated in the iconic Kloof Street, Janse & Co is one fine dining experience you should definitely try. This new Mother City gem is a beautiful casual fine dining restaurant that emphasises fresh local and seasonal ingredients and a sensational tasting menu. The entrance area of this trendy Kloof Street spot has a feature street art wall of edible South African flowers, giving this more informal space a truly unique touch. An added bonus is that you'll get to explore the vibrant Kloof Street in all its glory too.
6/ Have a cocktail at the newly re-imagined Tjing Tjing Rooftop Bar
The brand-new, reimagined Tjing Tjing is back and ready to make a Cape Town splash! The Tjing Tjing triple story returns with two incredible, re-imagined spaces that is fit and ready to send one off on a sensational sensory journey to the Far East. Torii, Momiji Bar and the Tjing Tjing Rooftop Bar are the 3 Tjing Tjing stories that are waiting to be re-discovered by you. Tjing Tjing is based where Dear Me used to be in Long street, and is definitely the latest, re-vamped Mother City hotspot.
---
---
7/ Try out Jessy's Waffles new menu
Jessy's Waffles, based in the Gardens, has a brand new menu and it's about time you try it! Sweet, savoury, vegan, gluten-free – your waffle desire is their command! This trendy, and equally delicious, Cape Town waffle spot also hosts acoustic sessions every Friday, thereby adding an extra special touch.
8/Do a Rooibos tea tasting with Sunbird Rooibos
You've probably done a wine tasting in Cape Town before right? But what about an authentic Mother City Rooibos tea tasting? Sunbird's Anton offers Rooibos tea tastings in and around Cape Town depending on your travel itinerary. You'll get to learn all about Rooibos tea as well as have the opportunity to taste some of the best Rooibos tea flavours out there. Why not put the wine tasting aside for one day and do something slightly different with this tea tasting experience?
---
Looking for more things to do in Cape Town during your stay? Get in touch with our team today to start planning your dream holiday right now. We offer a wide range of affordable accommodation options and best tours in Cape Town at the best rates. Contact us today with any booking related queries you may have, or to learn more about finding free things to do in Cape Town and surrounds.