There's nothing quite like a weekend spent exploring the Mother City! No matter the season, you will always find something fun, full-filling and oh so fantastic to do and see. Cape Town has no shortage of places to go, adventures to take and sensational food to eat, but more than that it guarantees you a weekend full of excitement, discovery and relaxation all at the same time! But just in case you're not sure what to fill your Mother City weekend with, here are 15 ideas:
1) Spend an afternoon at the Blue Peter

What better way to spend a glorious sunny day in Cape Town than at the renowned Blue Peter in Bloubergstrand. With its clean, white lines, blue trim and prime positioning, Blue Peter reminds you what Cape Town living is really all about. Sit back, relax, enjoy a beer or glorious glass of wine and order a pizza or 2. And with a stunning Table Mountain view, beach-side seat and the ocean within reach, you wouldn't want to be anywhere else! The Blue Peter is great for the whole family!
2) Africa's largest bird park Hout Bay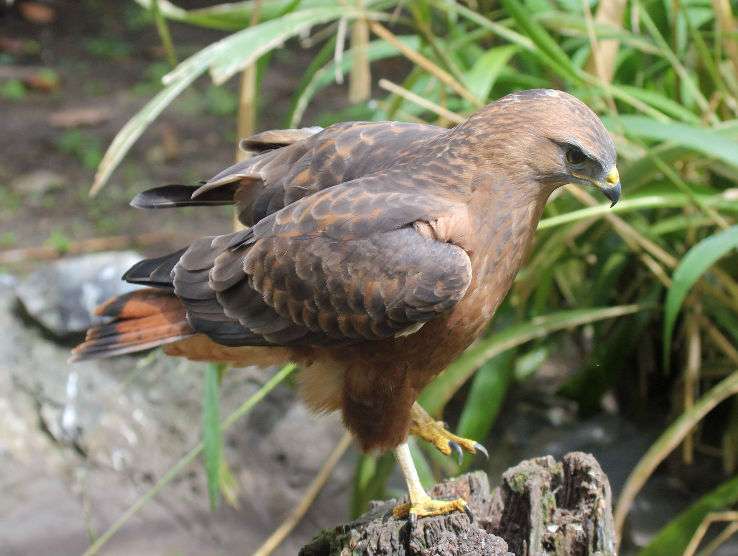 Time to spread your wings and fly, all the way to the World of Birds! A tropical garden setting in the beautiful Hout Bay Valley is home to the largest bird park in Africa. Here you'll find over 3000 birds of 400 different species uniquely presented in more than 100 spacious landscaped walk through aviaries. This truly affords you the magnificent opportunity of intimate closeness with nature. And what a glorious experience it is indeed!
3) Stroll through the streets of Kalk Bay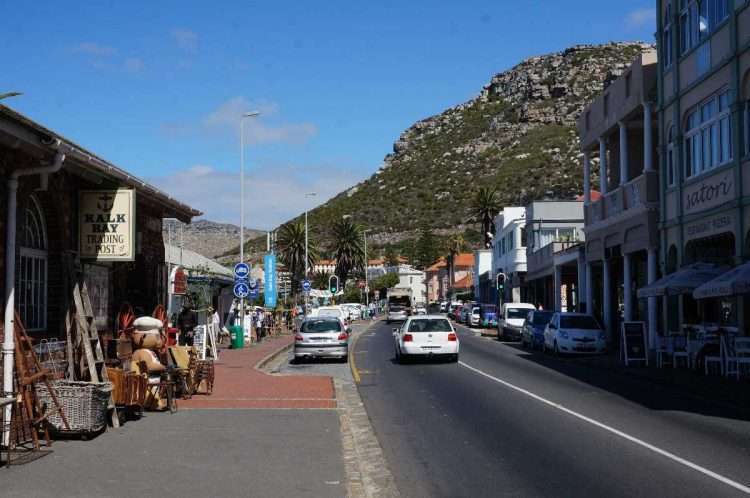 Summer days are made for sunbathing, swimming, sand-castle building and strolling the beautiful streets of the Mother City. Dubbed one of the coolest neighbourhoods in the world by a recent Forbes list, Kalk Bay has everything you will ever need. Explore the trendy street-lined craft shops and boutiques, grab a bite to eat at one of their many sensational beach-front eateries and indulge in an ice cream at Ice Café – it will be a magical Saturday spent on the beautiful coast of False Bay.
4) South African National Museum & Company Gardens

The Company Gardens is a large public park and botanical garden based right in the heart of Cape Town. Its tree-lined avenues, magnificent gardens, scattered benches and resident squirrels guarantee a fun day out for the entire family. It's also home to South African Museum! Discover half million specimens of scientific importance, fossils, insects, fish and a range of other incredible finds, it really is quite an amazing sight.
---
---
5) Cycle your way through Cape Town

Hop on your bicycle and start peddling, you're in for a fabulous day of fun and sun exploring the beautiful Mother City. This is a cool weekend activity for young and young at heart. Plus cycling through the streets of Cape Town will ensure you tick some incredible must-see-sights off your bucket list. Ready, set, CYCLE!
6) Strawberry picking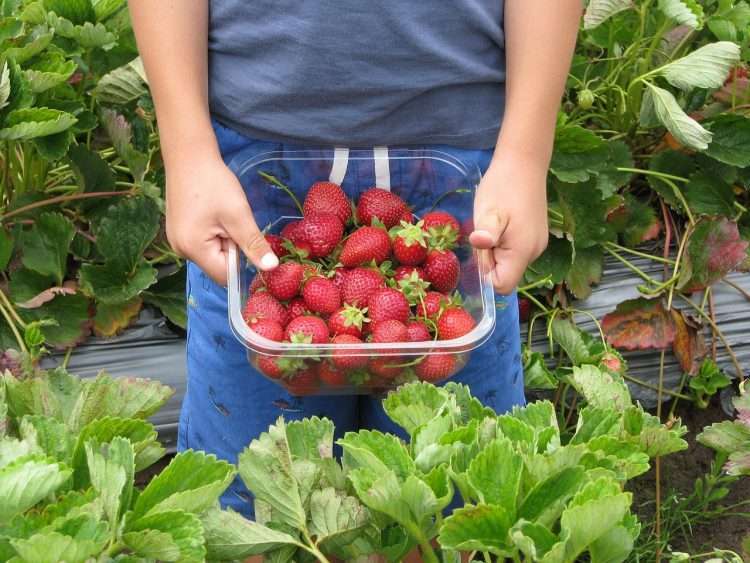 Strawberries oh glorious strawberries! It's strawberry season in the Mother City and that means it's time to pick, and eat a WHOLE lot of them too! Grab your basket and fill it to your heart's content with a fresh crop of superfood. Destination? Polkadraai Strawberry Farm, Mooiberge Strawberry Farm or Helderberg Farm. Goal? To fill your basket with as many strawberries as it can hold! This is guaranteed fun for EVERYONE!
7) Silvermine Nature Reserve
Part of the Table Mountain National Park, this hub of natural wonder is any adventure enthusiast's piece of Cape Town bliss! Only 10 minutes from city centre it boasts mountain bike trials, hiking routes, bird watching, magnificent views and the all-time-favourite Silvermine reservoir. Here adrenalin seekers can indulge in rock climbing, kloofing, cave exploring and all things pulse racing and heart pounding!
8) Oranjezicht City Farm Market
Located under tents and trees in the Granger Bay section of the V&A Waterfront, this local farmer's market is bursting with fresh produce and beautiful sea views. Homemade bread, fresh-from-the-patch veggies and herbs, artisanal food stalls, outdoor seating and SO much more! Here at the Oranjezicht City Farmers Market local food and culture is celebrated, and you can't help but want to be a part of it! Plus it's all for a great cause in support of the educational mission of the non-profit Oranjezicht City Farm.
---
---
9) Cocktails at Big Bay

Sipping on a beach-front cocktail is the perfect weekend activity for those looking to sit back, relax and soak-up all that Mother City weekend magic! Big Bay offers an electric vibe, magnificent backdrop and sensational eateries and cocktail hotspots. And not to mention the sunset view, you're in store for the mother of all sunset treats!
10) Galileo Open Air Cinema
There's nothing quite as cool as watching a screening of one of your all-time-favourite movies under the starry Cape Town sky. A fun night out with the whole family, chilled night with your close mates or intimate evening spent under the moonlight, a screening at the Galileo Open Air Cinema is most certainly a good weekend pick for everyone!
11) Butterfly world
Not only is Butterfly World Zoo home to hundreds of free-flying butterflies, it's also a sanctuary for exotic animals, birds and reptiles. This interactive animal attraction is the perfect family outing close to Cape Town and is a great weekend activity for anyone looking for something slightly different and oh so magical!
12) Cool Runnings in Bellville
Cool Runnings is a family-friendly park that's home to South Africa's very first downhill tobogganing track. And what is that exactly? Well only the coolest 1.25km half pipe steel-track that allows you to go flying through multiple twists and turns in one super sweet ride – a wheeled bobsled! Get excited and let your inner kid run free, this guarantees one thrilling ride! And while you're there, enjoy a delicious pizza, burger or boerie roll or 2!
13) Cheetah Outreach
A day dedicated to an outreach initiative as incredible as this one is certainly a day well spent! The Cheetah Outreach is an education and community outreach programme dedicated to raising awareness of the plight of the magnificent cheetah and to campaign for its survival. With Adult Cheetah and Cub Encounters, Bat-eared Fox, Meerkat and Caracal Encounters, tours, animal enrichment and special Cheetah experiences, there really is something INCREDIBLE for every member of the family.
14) Cape Town Stadium Tour
Take a step back 2010 when fan parks, chants and cheers and the all-powerful sound of the Vuvuzela filled the air. The 'gees' of the 2010 FIFA World Cup is alive and well and continues to live on in Cape Town by means of an epic Cape Town Stadium experience. The tour allows you to get an up-close-and-personal behind the scenes look at these architectural masterpieces. This is your opportunity to relive some of the greatest memories, and definitely make a couple more!
15) Take a boat trip
Exploring the magical Mother City while cruising through the ocean waves is a pretty spectacular experience to say the least. Let's be honest, Cape Town has no shortage of incredible vantage points, but there's just something special about discovering it while on the water. There are a variety of boat trips departing from the V&A Waterfront every day. Cruise, catamaran, motor or sailing yachts, Table Bay, False Bay, Robben Island or the West Coast? Your ocean adventure, your choice! There is even a Pirate Boat on offer, how cool is that?
A weekend spent in Cape Town will always be filled with fun, adventure, beauty and wonder. The Mother City truly encourages you to spend quality time with the people you love and cherish in the VERY best way! And with something for everyone around every street corner, mountain top and beach side spot, how can you resist? Now go out there and enjoy some Mother City weekend MAGIC!
---
Get in touch if you'd like help finding accommodation or Cape Town tours to indulge in when you are around.