While the sun may set a little earlier, rise a little later and the temperatures start to chill out, Cape Town in winter is still every bit as magical. While the summer season may be filled with sunshine, sunset cocktails, sunbathing and refreshing dips in the Atlantic, winter in Cape Town is all about crackling fireplaces, red wine, relaxation and embracing the sweeter side of life. It is every bit as amazing as it sounds!
If you are planning to visit the Mother City any time soon, here are some reasons to love Cape Town in winter and why it may just steal a piece of your heart;
Reasons to Love Cape Town in Winter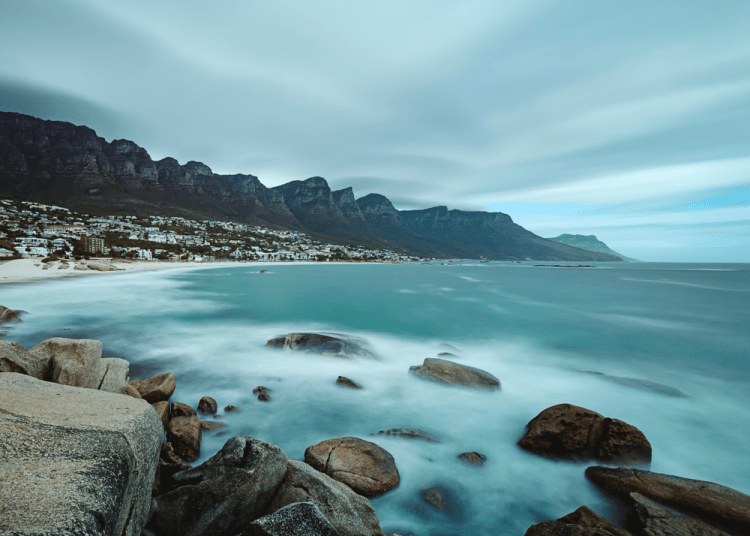 1. A relaxed side of life
View this post on Instagram
While Cape Town in summer season is known to draw large crowds from all around the world, the hustle and bustle dies down in the city in winter. The Mother City takes a step back and embraces the quitter side of life, and it truly is glorious. You can therefore expect smaller crowds, fewer tourists, shorter queues and less traffic, and that's merely scratching the winter season surface.
Cape Town in winter therefore allows you to explore all the iconic landmarks and celebrated attractions like Table Mountain, Robben Island, Kirstenbosch Botanical Gardens, Cape Point and so much more in the very best way and with far less people around.
2. Best weather and climate
View this post on Instagram
In winter, the sun sets a little earlier, rises a little later and temperatures starts to cool down. The season is perfect for exploring and experiencing everything the Mother City has to offer. Cape Town enjoys a mild Mediterranean climate with daytime temperatures averaging a maximum of 18-20ºC (64-68ºF) during winter and spring.
This mild Cape Town winter climate is perfect for outdoor adventures like hiking, climbing, cycling, mountain biking and everything else your adventure-loving heart desires. And with so many incredible and exciting hiking trails to choose from, it promises to be quite an adventure.
3. Whale watching
View this post on Instagram
Winter in Cape Town comes with the whale watching season! The peak calving season for whales is from July to September, and this more glorious opportunities to spot these majestic ocean beings than any other time of the year. Every year locals and travellers from all around the world jump at the incredible opportunity to see these charismatic mammals of the great blue loving life in their natural habitat.
A drive along the vibrant False Bay coastline, with Simonstown being one of Cape Town's best whale watching hubs, is an absolute must-do experience for anyone visiting Cape Town in winter. However, if you're looking for the real deal when it comes to whale watching, a visit to the whale capital of the world, Hermanus, is one experience you cannot miss out on. Visiting the beautiful and captivating Western Cape coastal town of Hermanus during Cape Town's winter season is your very best chance of spotting these ocean giants in action.
With an opportunity to spot them from the shore, you can also enjoy an up-close-and-personal experience with our incredible Boat Based Whale Watching Full Day Tour. This truly is one bucket-list worthy experience that everyone who visits Cape Town in winter should enjoy.
4. Shark cage diving
View this post on Instagram
Calling all adventure enthusiasts and thrill seekers, this one is for you! Winter in Cape Town is the best time of year to embark on a daring adventure or enjoy a thrilling experience, with shark cage diving being the main attraction. Gansbaai, widely known as the great white shark capital of the world, is located a mere 2-hour drive from Cape Town. It's also the most sought-after site for an exhilarating shark cage diving experience.
During the months of May and September, shark activity is particularly high in the Gansbaai waters. This is owed to the fact that an estimated 60 000 Cape Fur seals, the preferred food of Great Whites, make the narrow strip of water known as Shark Alley in Gansbaai their home base for breeding. This therefore not only significantly enhances your chance of witnessing these majestic predators of the deep blue up-close-and-personal in their natural habitat, but promises a thrilling, never to be forgotten shark cage diving experience too.
Moreover, our Shark Cage Diving Full Day Tour promises to be jam-packed with all the thrill, adventure and marine life beauty needed for a truly unforgettable bucket-list experience. In addition, you will also be able to enjoy a variety of other marine life sightings such a Cape Fur Seals, Whales and dolphins.
---
---
5. A Romantic winter
View this post on Instagram
Winter in Cape Town gives you the perfect excuse to curl up next to a crackling fireplace, snuggle up to your special someone, open an exceptional bottle of red wine and enjoy each other's company.
You can choose to do it in the comfort of your own home, at one of Cape Town's renowned Wine Farms or at one of its cool restaurants. Our winter getaway spots with picturesque settings are also great places to rekindle your romance. Whichever cosy Cape Town winter spot you choose, it promises to be a memorable experience nonetheless.
6. A green winter
View this post on Instagram
Cape Town in winter is a glorious celebration of green that invites you to discover and explore its beautiful lush surroundings. But how can you possibly resist? Winter season in Cape Town is therefore also known as green season and is the time of the year when you see the mountains, grass, and fields transform to colours of bright green.
Cape Town is known for its winter rainfall, and it's usually after the Mother City experiences her first rainfall of the season when all of Cape Town's varied fauna and flora comes alive. And with so many natural gems like Table Mountain, Cape Point, the Table Mountain National Park, Kirstenbosch Botanical Gardens and the Cederberg and Koggelberg mountain ranges, to mention just a few, Cape Town transforms into the ultimate paradise of green perfect for adventuring and discovering.
7. Thriving art scene
View this post on Instagram
Renowned as one of the most beautiful cities in the world, Cape Town boasts an exciting art, music, museum and performance scene. The city is named the number one World Design Capital in 2014 as well as claiming the top spot in the list of the Most Creative Cities of 2016. Its artistic charm has art lovers travelling from all corners of the globe to experience it.
Boasting a variety of art galleries and exhibitions as well as exciting art events, there is something for every art enthusiast to enjoy. Not to mention Cape Town's iconic First Thursdays that takes place on the first Thursday of every month. Cape Town is also home to the world-renowned Zeitz MOCAA Museum of Contemporary Art Africa, the largest museum of contemporary African art in the world, which in an absolute must-visit destination for anyone visiting Cape Town in winter.
With its variety of art galleries, Cape Town also boasts a range of incredible theatres such as the Fugard Theatre, Baxter Theatre, Artscape and the Alexander Bar Upstairs Theatre, all of which are worth a visit.
8. Wine tasting
View this post on Instagram
Escaping to the beautiful Cape Winelands during winter for an authentic wine tasting experience deserves to be on everyone's bucket-list. The Western Cape is home to the largest wine producing region in Africa, boasting a variety of exceptional wine and stunning Wine Estates. Sipping on a glass of wine while looking out over the vineyards is by far one of the most sought-after experiences during winter in Cape Town.
With the Cape Winelands' captivating beauty and selection of award-winning wines, it also offers its guests a variety of exciting dining experiences and food and wine pairing opportunities. During winter you may even be able to savour an extra special treat, a warm fireplace paired with a glass of hot mulled wine, also known as Glühwein.
If you're looking for the full authentic Cape Winelands experience, our Cape Winelands Full Day Tour includes a visit to some of Cape Town's most renowned Wine Routes, exciting wine tasting experiences, a cellar tour and so much more.
---
---
9. Exciting water adventures
View this post on Instagram
While Cape Town summer season may be perfect for sunbathing, swimming, sunshine soaking and surfing too, winter in Cape Town is when the waves really come out to play. The bigger waves, wind conditions and warmer ocean temperatures during the months of June to September makes Cape Town the ultimate mecca for both local and international surfers.
With an extensive variety of local surfing hotspots to choose from, it's no surprise surfers flock from all around the world to experience Cape Town's winter wave magic. But besides surfing, winter season in Cape Town is also perfect for other ocean adventures and water sports like kitesurfing and windsurfing.
Even If you're not much of a water lover, Cape Town's winter airstreams can also be more favourable for paragliding. You might just get to stay up there for longer to admire the Mother City from above. Our Cape Town Paragliding experience is one bucket-list adventure that deserves to be one every thrill seeker's bucket-list.
10. Winter bloomers
View this post on Instagram
There is no sight quite as magical as the Mother City in full bloom during Cape Town's flower season. Every year from the beginning of August till the end of September Cape Town bursts into a glorious celebration of colour as Cape wildflowers and the varied fauna and flora come to life.
The West Coast National Park is an ultimate destination to see the Cape's glorious wildflowers in their raw and untamed state, completely unapologetic, relentless in their spectacular pursuit to set the West Coast alight in a magnificent burst of colour.
This incredible display of Mother Nature at her finest is known to draw fauna and flora lovers from all around the world in the hopes to experience the Cape's West Coast beauty in full bloom. This beautiful celebration of colour is just another one of the reasons to love Cape Town in winter.
11. Off-season deals galore
View this post on Instagram
Have you been putting off a Cape Town getaway for ages while you wait for that perfect price? Now is the time to take advantage! Winter in Cape Town means you get way more than you bargained for and a lot more bang for your buck.
Everything from great hotel deals, restaurant specials, tour operator discounts and unforgettable experiences at an unbeatable price, there truly is something for everyone to enjoy during Cape Town's winter special season.
12. Winter beach day
View this post on Instagram
One of the things we love most about Cape Town during winter season is the fact that it by no means limits us to the indoors. It's the perfect time and temperature to step outside and do some exploring, and that means the beach too.
Cape Town in winter often brings with its beautiful warm days that are perfect for a visit to the beach and soaking up all the lovely sunshine moments it has to offer. While you may be far less tempted to take a daring dip in the Atlantic, you can still enjoy beach strolls, sunset watching sessions, sandcastle building escapades and marine life sightings. It promises to be well worth it in every way!
In Cape Town we certainly don't like to limit our beach time to just one season, and with some of the most beautiful beaches in the world, why would we want to?
13. Coffee or hot chocolate tour
View this post on Instagram
In Cape Town coffee is culture, and what better time to explore and taste all its thrilling brews, newly invented concoctions and exciting caffeine scene than during Cape Town's winter season? Home to some of the best coffee roasting houses in the world, up and coming brewing rising stars and corner café coffee gems, Cape Town certainly knows how to serve up a sensational cup of coffee. You get to enjoy it with a cosy fireplace too during the winter season.
However, if coffee isn't your preferred warm beverage of choice, don't fear, there is so much more warm liquid goodness to be enjoyed. Let's be honest, who can resist a warm and delicious cup of hot chocolate during winter? An added dash of Cape Town's winter magic promises to make it extra special!
14. Vibrant restaurant scene
View this post on Instagram
Cape Town is easily known as one of the most exciting culinary capitals of the world, and its renowned restaurant heavy hitters sure know how to kick it up a gear during Cape Town's winter season. Boasting exciting winter deals, thrilling and hearty Winter menus, cool culinary dining experiences and a cosy welcoming atmosphere that draws you in. Cape Town's restaurant scene knows exactly how to make dining during winter both an enjoyable and memorable experience. And not to mention the fact that many of Cape Town's restaurants, eateries and cafés boasts some of the most spectacular views of the city, especially of Table Mountain and the Twelve Apostles mountain range.
---
---
15. Winter days for relaxing
View this post on Instagram
Winter in Cape Town is the perfect time to break away from the hustle and bustle and enjoy a well-deserved moment of rest and relaxation. Whether you choose to enjoy a beautiful beach stroll while watching the sun go down, a stunning coastal drive along one of the most scenic coastlines in the world or a spa day at one of Cape Town's renowned spots, it is completely up to you.
From mild Mediterranean temperatures, thrilling adventure activities, exceptional wine and dining experiences, exciting whale sightings and a treasure chest of natural gems to discover, there are so many reasons to love winter in Cape Town. If you're looking to take a trip to the Mother City, this is the perfect time to do it.
---
Planning to visit Cape Town during winter? You can check out our guide to things to do in Cape Town before the end of Winter or the Ultimate things to do in Cape Town. You can also have a look the top winter adventures in Cape Town. If you're also looking for a perfect place to stay during winter, we can help. Get in touch if you'd like help finding accommodation. Otherwise, we hope that you enjoy our list of top winter adventures in Cape Town this winter.