Looking to escape from all the hustle and bustle of the Cape Town city center and find a secluded villa where you can spend some time? Fortunately, there are many luxury villas scattered around the edges of the Mother City. To help you choose where to stay, I've put together a list of best Cape Town villas located outside the city center.
1 Constantia Airlie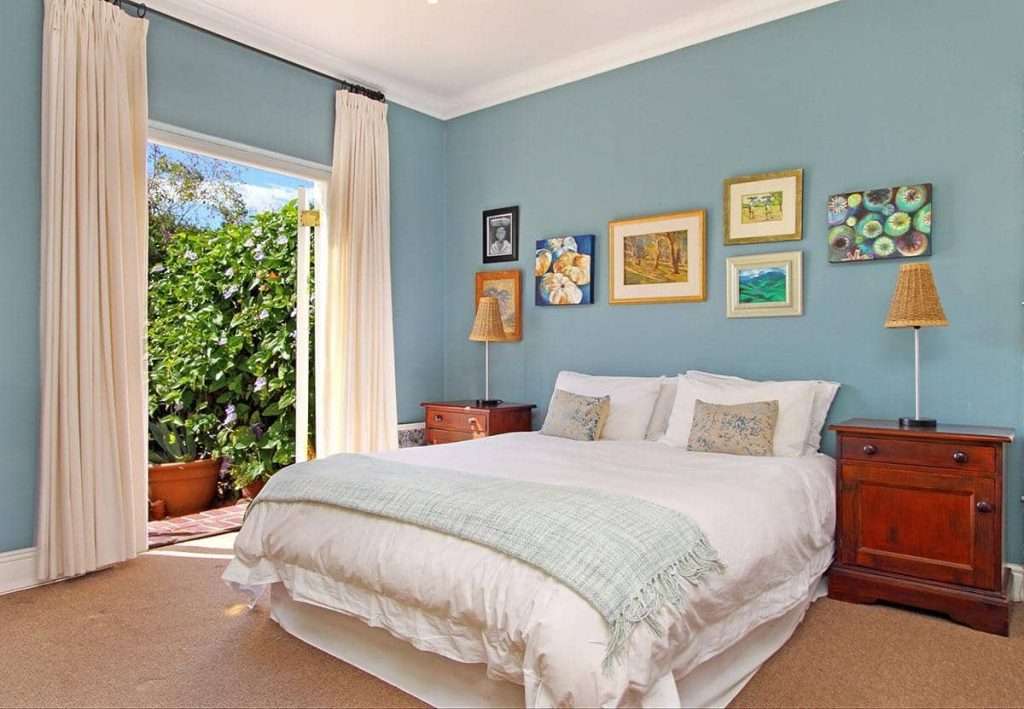 Situated in a beautiful double-story CapeDutch-style home, Constantia Airlie is a lovely villa with 5 bedrooms and 4 bathrooms located in a secluded Constantia lane. Ideal for families with kids, this luxurious retreat boasts a magnificent covered terrace and a nice pool area which is a great spot to chill during the summer season. There is also a nice open plan dining, kitchen, and a dining area where guests can unwind in great comfort. Nearby, you will find dozens of excellent bars and restaurants offering both local and international cuisine.
Price: From R 10,800 over peak
---
2 Constantia Sunkissed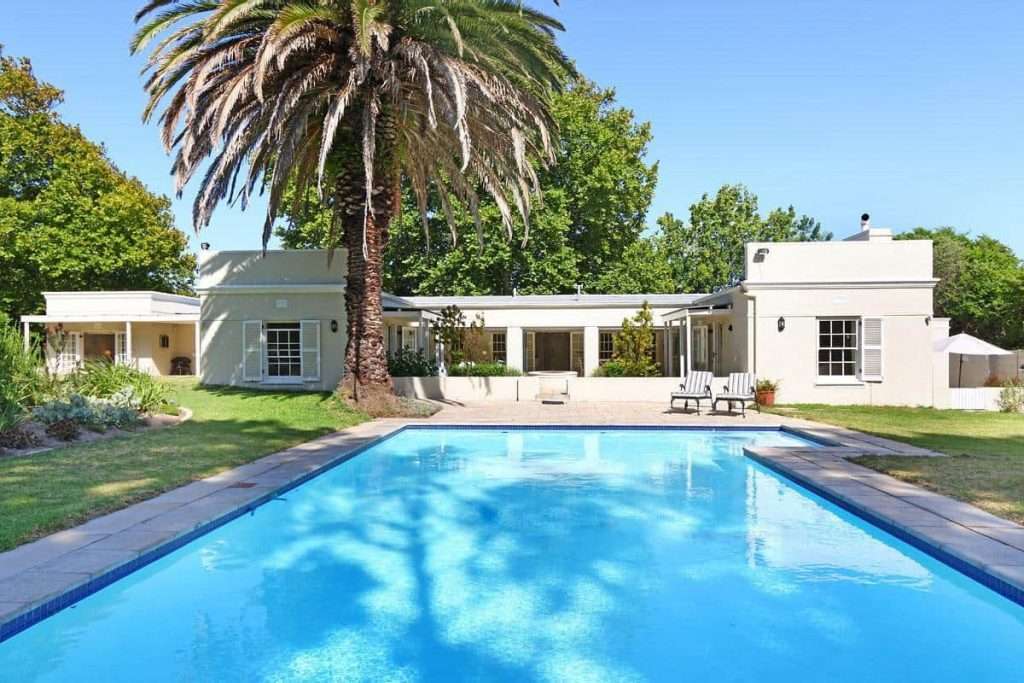 Constantia Sunkissed is a magnificent villa in Constantia which comprises of 4 nicely decorated bedrooms and 3 bathrooms. This single-story villa features a nice beach pool situated in a kid-friendly garden which boasts a BBQ area. Guests will be happy to hear that Cape Town beaches are just a 10-minute drive away. Constantia Sunkissed is a great place to stay for large groups of friends and for families with kids visiting South Africa's Mother City.
Price: From R6,500 per night
---
3 The Arkenstone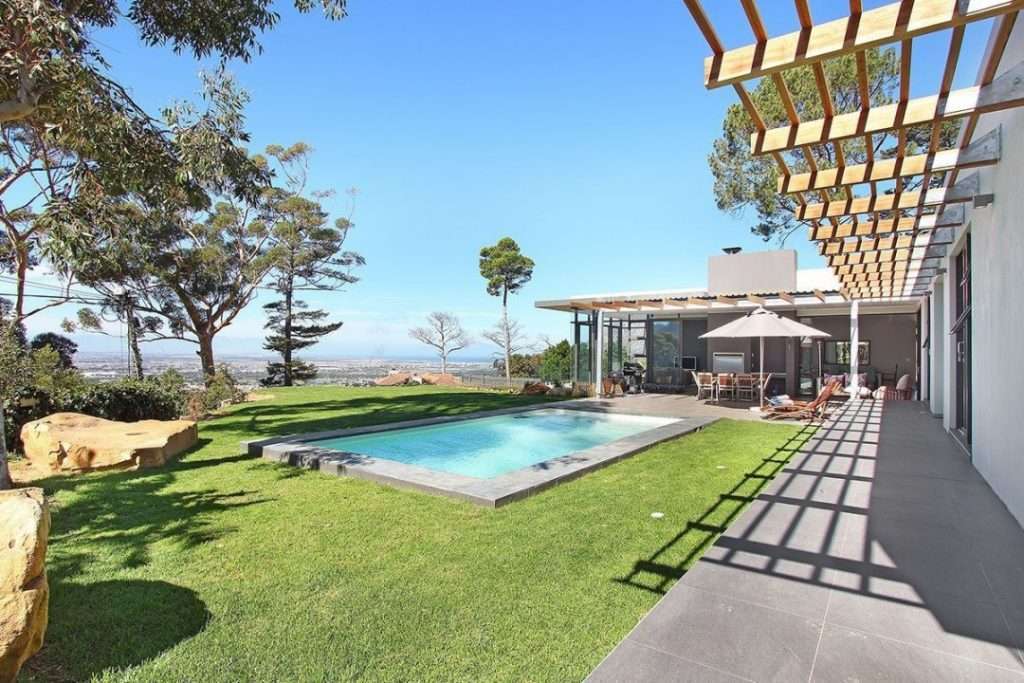 A modern 5-bedroom villa in Constantia that can accommodate up to 10 adults and 2 children, the Arkenstone is all about privacy and luxury. Set high against the mountainside, the villa offers magnificent views over the valley and is located close to popular restaurants and shopping centers in Cape Town. In case you wish to prepare meals, there is a full independent kitchen equipped with all the necessary appliances and an open plan dining room with a lounge. In summer, you can go for a dip in the pool and chill under the sun loungers.
Price: From R 8,000 per night
---
4 Northshore Lake Michelle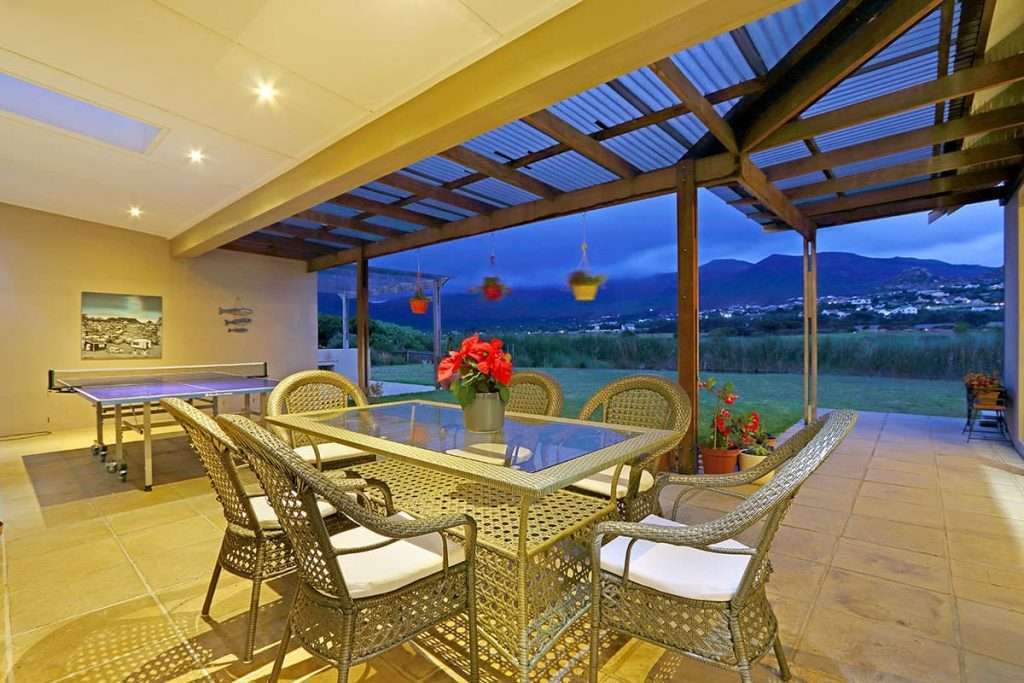 Travelers looking for accommodation close to Noordhoek beach should look no further than Northshore Lake Michelle home. This self-catering villa offers amazing mountain and lake views and has 4 nicely furnished bedrooms and 3 bathrooms. In front of the house, you will find a nice braai area with table tennis. As for the kitchen inside, it is fully equipped and has everything from an air fryer to a coffee machine. Northshore Lake Michelle is one of those Cape Town villas that truly have it all.
Price: From R 4,000 per night
---
5 Welgelee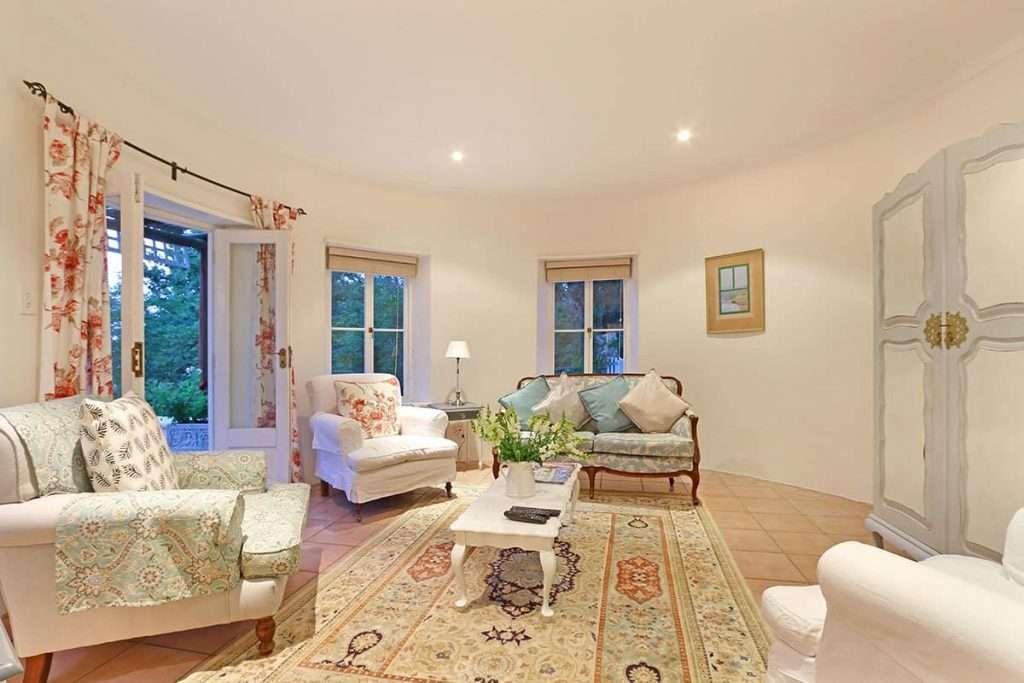 Surrounded by picturesque vineyards and majestic mountains, Welgelee in Constantia Valley is a luxurious3-story self-catering retreat which consists of 4 double en-suite rooms, fully-equipped kitchen, lounge, and a nice dining area. Outside the house, you will find a sparkling outdoor pool which is ideal for cooling off in summer. Wine lovers will be happy to hear that the property is located just a 2-minute drive from the popular Buitenverwachting and Klein Constantia wine farms.
Price: From R 5,000 per night
---
6 Cloud Break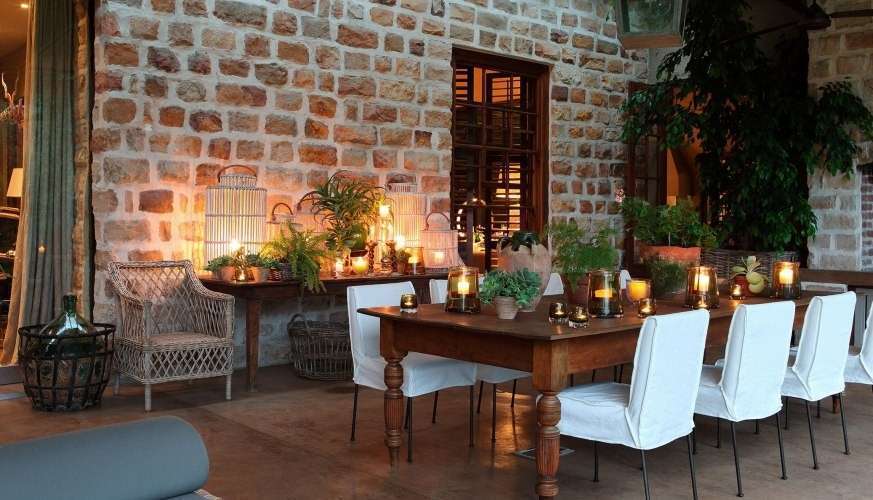 Located in Bishopscourt, Cloud Break is one of the most picturesque Cape Town villas that you can find on the market today. Step inside this magnificent house and admire works by photographer David Goldblat and unwind at one of the large and comfortable sofas in the living area. As for the bedrooms, there are 5 of them and all are generously proportioned. There is a private swimming pool on-site and a nice garden with a BBQ area.
Price: From R 10,000 per night
---
7 La Rive Villa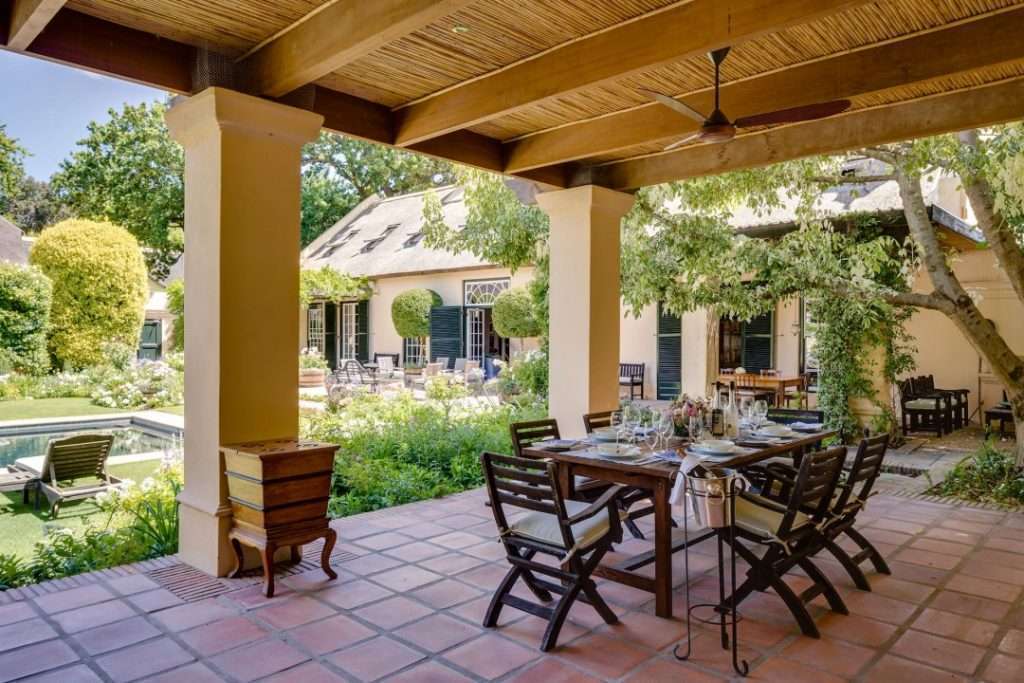 There are many amazing Cape Town villas and La Rive Villa in Franschhoek is definitely one of them. With 6 individually decorated rooms, this luxurious property is a perfect destination for travelers who wish to find some peace and quiet while visiting Cape Town. By booking this property, you will have access to a charming swimming pool and the garden where you can enjoy the peaceful surroundings. There are even an on-site butler and a chef who can prepare continental breakfast for guests.
Price: from R 20,000 per night
---
8 La Colonial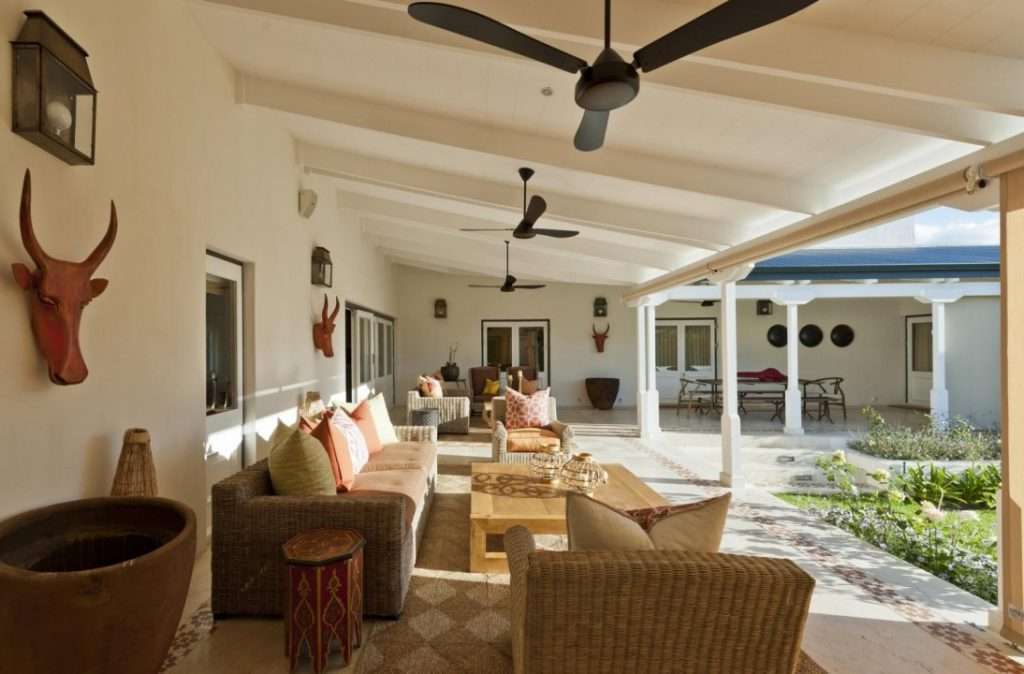 La Colonial in Franschhoek a perfect weekend getaway destination from Cape Town. From the East and North African aesthetics to beautiful Moroccan tiles, this place screams luxury wherever you look. The house comes with an en-suite Garden Suite, two en-suite Courtyard Rooms and an en-suite Petite Room. There is also a lovely expansive terrace on-site, as well as a spacious pool and a garden offering majestic mountain views. Complimentary transfers within the valley are available and Franschhoek village center is located within walking distance from the property.
Price: from R 4,500 per night
---
9 Misty Cliffs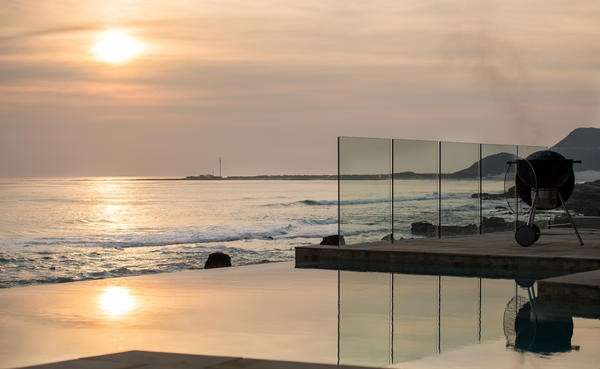 Scarborough's Misty Cliffs is a stylish village located just a few meters away from the Atlantic Ocean. It's an ideal place for visitors who wish to be close to the ocean and enjoy spectacular sunset views. Two of the bedrooms can be found upstairs and you can access the main bedroom from a spacious terrace which offers nice sea views. There is also a nice pool and a Jacuzzi area where guests can relax and enjoy the peacefulness of this property.
Price: From R 3,800 per night
---
10 Le Jardin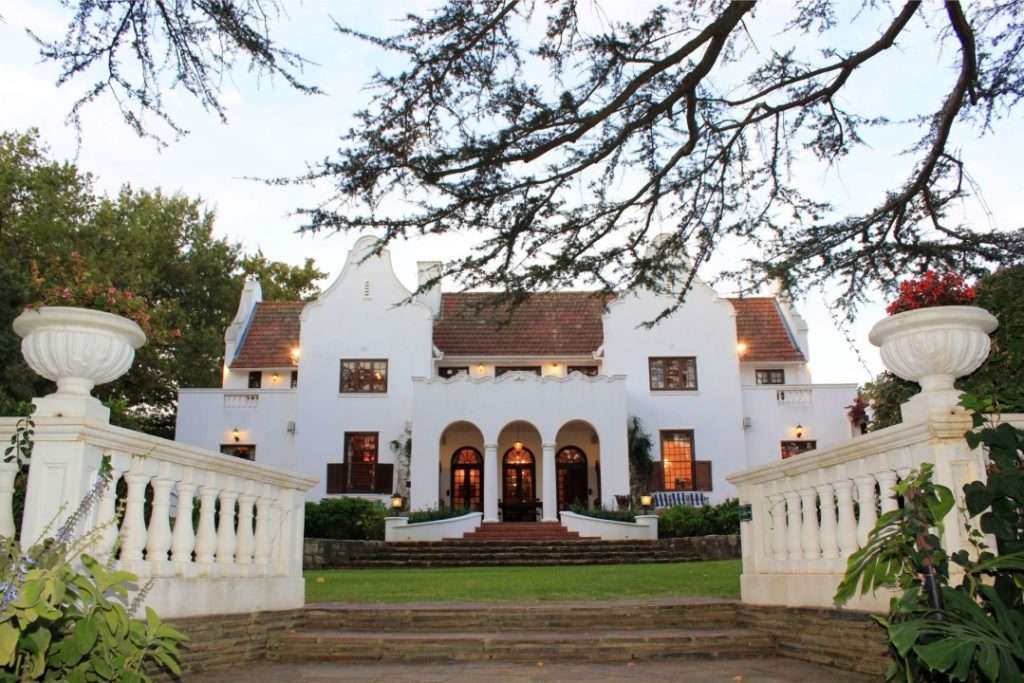 Stellenbosch's Le Jardin villa offers 3 en-suite bedrooms, a nice swimming pool which overlooks the lake, floating deck, and the main lounge with two seating area, fireplace, and a desk. Sit under the majestic oak and pine trees in the beautifully maintained gardens and enjoy views of the Stellenbosch Winelands. Dozens of excellent restaurants are located just a short drive away, as well as JC le Roux which is a popular house of sparkling wine.
Price: From R 17,000 per night
---
11 Ashman House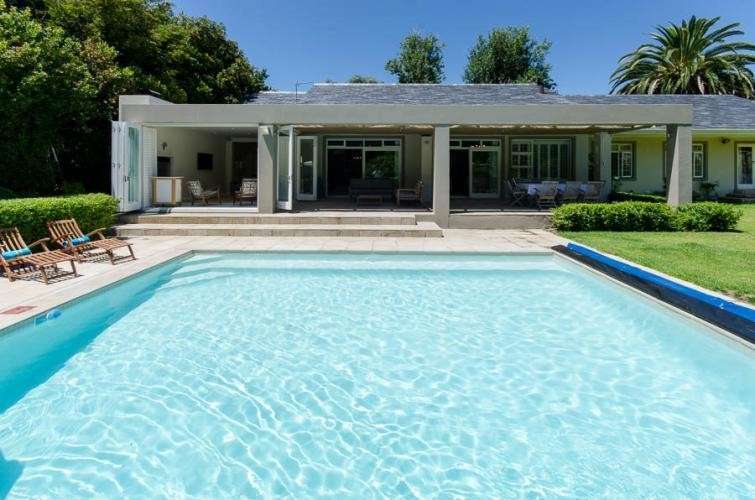 Located just a short drive from Constantia's wine farms and restaurants, Ashman House is one of those Cape Town villas that many travelers have dreamed about staying at. This comfortably furnished property boasts 4 large rooms, a fully-equipped kitchen, an entertainment room with a bar, indoor BBQ, and a fabulous swimming pool and verandah. The house has an electric gate and it's possible to park 6 cars at the property.
Price: From R7,000 per night
---
12 Calypso Sunrise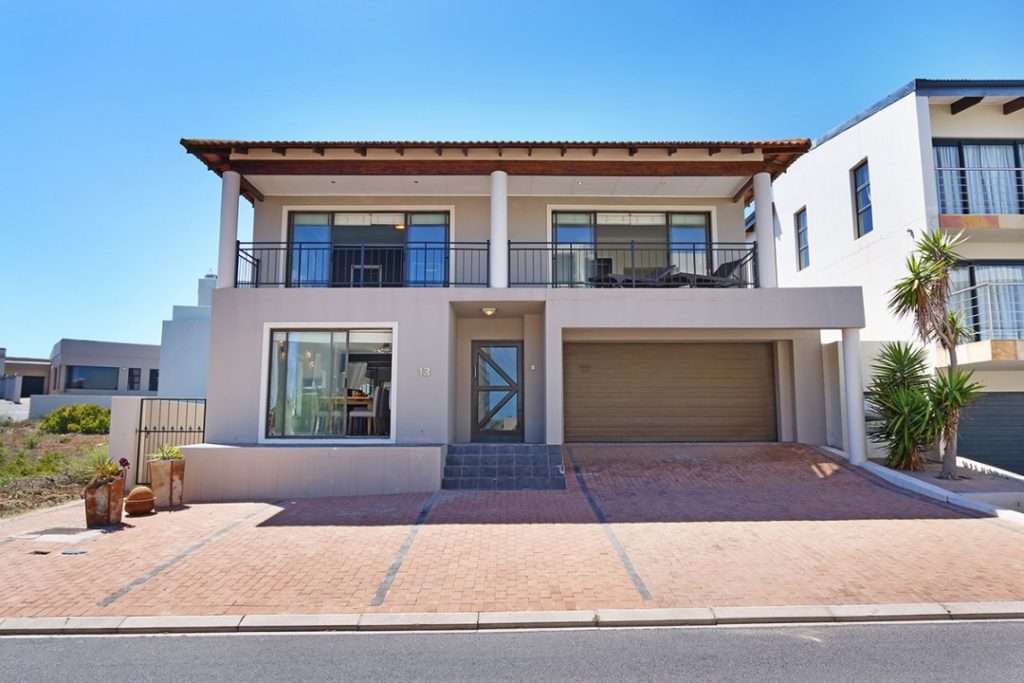 Located along the Cape West Coast in Langebaan, Calypso Sunrise is a charming 5 bedroom villa that can accommodate up to 10 guests. With private beach access, 2 separate lounges, and a fully-equipped kitchen, the house is an ideal getaway spot for both families on vacation and large groups of friends visiting South Africa. From visiting the West Coast National Park to see the lovely wildflowers to spotting whales, there is also plenty to do and see in the area.
Price: From R 2,600 per night
---
13 Waterline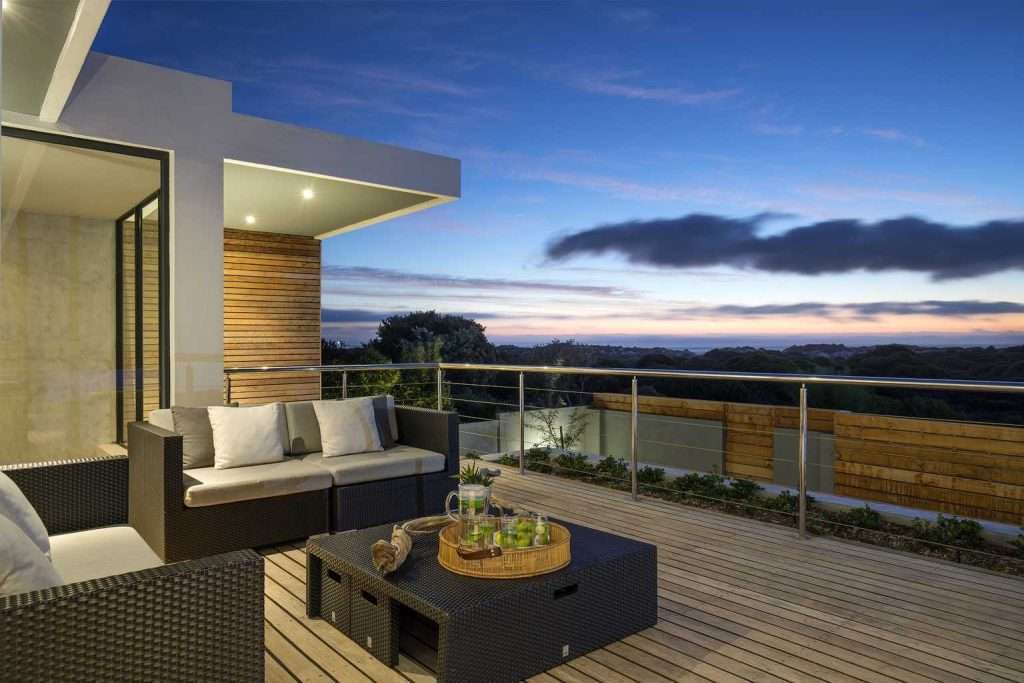 Waterline villa in Noordhoek is just a short drive from the city center of Cape Town, but still far enough to get some space and privacy. One of the best things about this property is the amazing sea and mountain views. Inside the mansion, expect to find dozens of relaxation spaces and 4 luxury suites. The two outside terraces with stunning views of the sea, mountains, and vineyards are an ideal place to watch the sunset from the horizon.
Price: From R 9,000 per night
---
14 Franschhoek Country House and Villas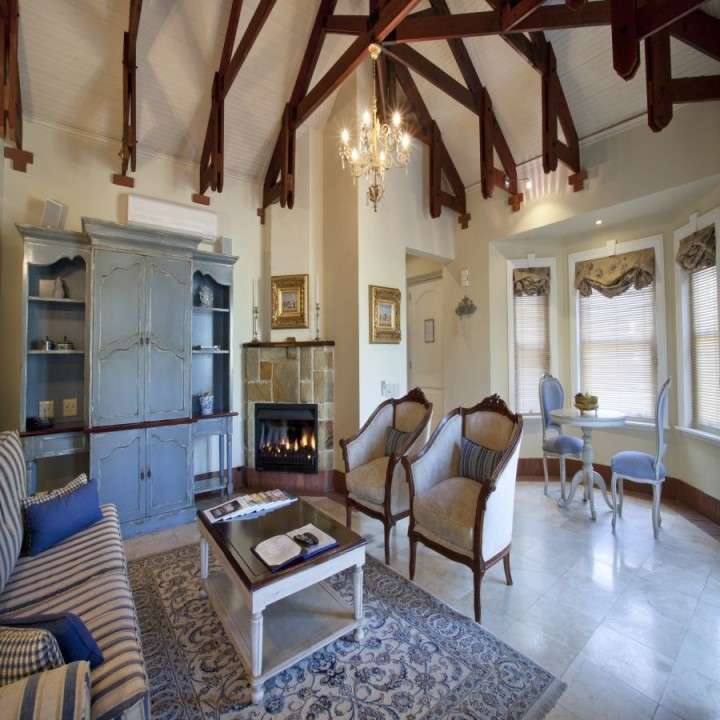 Franschhoek Country House and Villas is home to 14 well-equipped rooms ranging from cottages and standard units to luxury rooms. All rooms are individually appointed and fitted with the necessary amenities and luxuries like cotton linen and comfortable lush duvets. Air conditioning and complimentary Wi-Fi is available throughout the property.
Price: From R 3,200 per night
---
15 Africamps at Pat Busch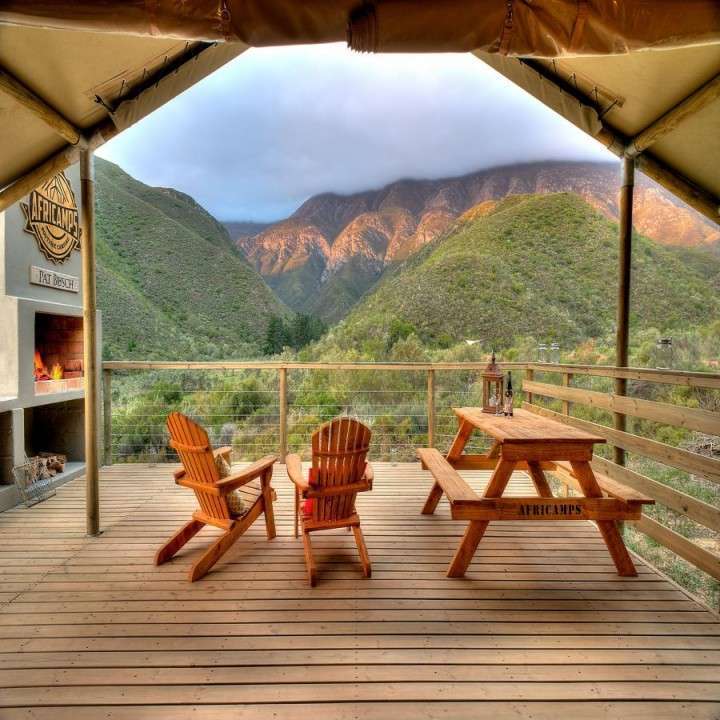 Nature lovers will definitely want to book accommodation at Africamps at the Pat Busch Mountain Reserve. From a lovely swimming pool to nearby hiking trails, there is plenty to look forward to when staying at the camp. This place is ideal for people who love activities like fishing for bass, bird watching, and enjoying nature in general.
Price: From R 1,100 per night
---
Looking for help finding Cape Town villas and apartments you can actually afford? Browse our selection of accommodation by area as well as tour activities to enjoy, or get in touch today for help with finding the perfect places to stay in Cape Town. You can also check out our Curated Collection to view even more incredible choices for accommodation. This collection includes some of our most sought-after apartments and villas to rent across the city's top destinations.