If you haven't already seen the amazing Cape Town CBD video made by Cape Town Tourism in their Love CT Neighbourhoods Series, we have a real treat for you today. Featuring local comedian and actor Siv Ngesi, along with a whole lot of cool places, sights and landmarks, this vid takes you on a virtual tour of the fascinating City Centre. For those who have visited the Mother City (and of course, those who call it home), a few sights will be familiar – the Company Gardens for one, and Long Street for another. There are also many other lesser-known highlights and sights included however, many of which are not typically listed on your average tour guide.
Check out the video below to get an insider glimpse into the Cape Town City Centre, and see if you can recognise any of the landmarks that you have seen in the area!
What to See, What to Do and Where to Stay in the Cape Town CBD
Isn't that an awesome way to showcase the city's many (many!) attractions? It makes me feel all warm and fuzzy inside for sure, but then again, as a proud Capetonian, it does not take too much to make me love my city. Moving along to what you can see and do in the city, and where to stay in the Cape Town CBD, here are some of our own top picks…

1. Markets galore. In addition to permanent fixtures such as Greenmarket Square, St George's Mall and the Church Street Antique Market, the CBD plays host to a number of other cool markets. Favourites include the City Bowl Market, which runs on Thursdays and Fridays; 16h30 – 20h30. The oh-so-trendy Fedelfa apartment, chic The Colosseum Penthouse and the equally impressive Apartment Maximillian are all in easy reach of the city's iconic permanent markets, and are ideal for business and pleasure.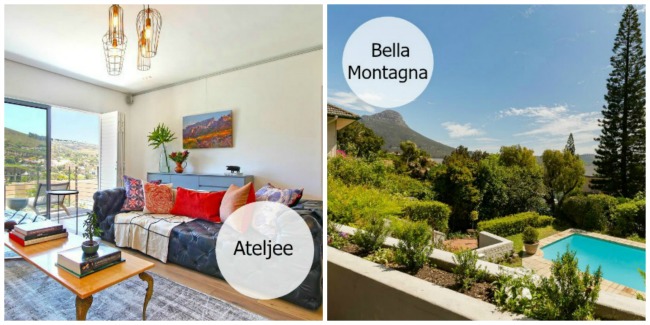 2.  De Waal Park. A great place to enjoy in the summer months, this large park lies off Camp Street. On weekends, free concerts are held, while during the week, it's a good spot to enjoy a game of frisbee, a walk about or a relaxing picnic. One of our top CBD apartments, Ateljee, is located in easy reach to this park, in the leafy suburb of Oranjezicht. This apartment sleeps six people, and has a unique style combined with four-star luxury to ensure a memorable stay. The gracious Bella Montagna apartment is also found in this area.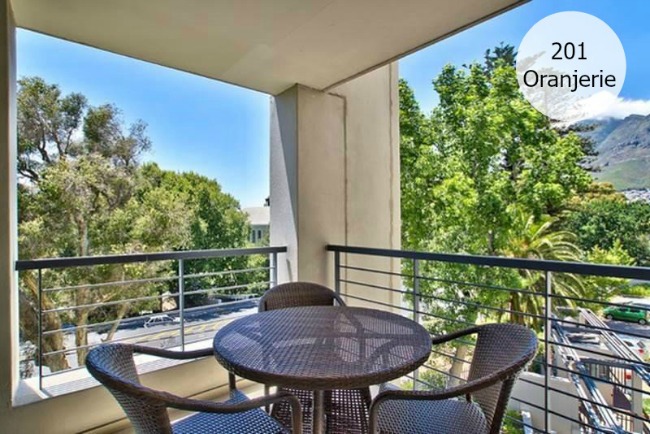 3. VOC Company Gardens. Yes, this iconic landmark was mentioned in the video, so we're not sharing anything new here. But with that said, these gardens are beautiful enough to be mentioned over and over again! They house rose gardens, a massive bird aviary, plenty of ponds filled with koi and gold fish, green lawns for relaxing, and lots of curious squirrels. Food trucks and vendors can also be found here, along with benches set under the shade of huge, ancient trees. Looking for an apartment near the Gardens? Look no further than 201 Orangerie – a modern, stylish apartment situated on Orange Street, close to the Gardens as well as the  iconic Labia Theatre.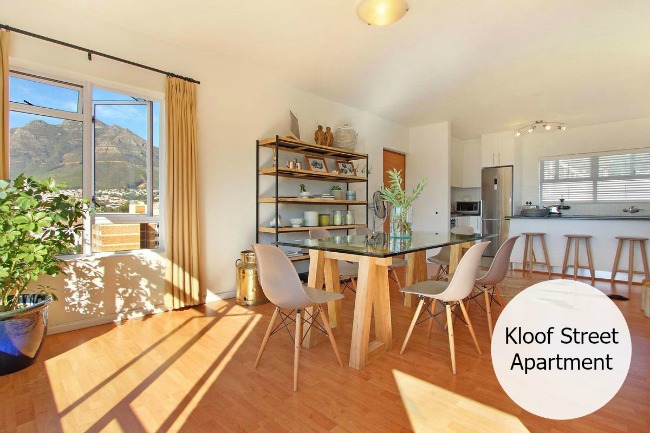 4. Lifestyles on Kloof. So full of interesting things to see, taste and do; we have an entire article dedicated to Kloof Street. One of its many highlights is without a doubt the Lifestyles on Kloof centre, which is like a mini mall, but way cooler. In the centre, you will find a Woolies supermarket, a few specialist stores that sell wine and health products, the large Wellness Warehouse shop that sells everything from crystals to super foods to handmade goodies, a women's only gym and some great clothing stores. On Kloof Street, you will also find the trendy Kloof Street Apartment – a two bedroom self catering gem that is central, stylish and ideally suited for business and leisure travel.
5. Shopping and more shopping. On the subject of shops, there are loads and loads of those around the CBD, too. Everything from incredible African music and jewellery to quirky vintage clothing finds, old books, new books, home decor, fun gifts, shoes, men's and women's clothing and anything else you can probably think of as well.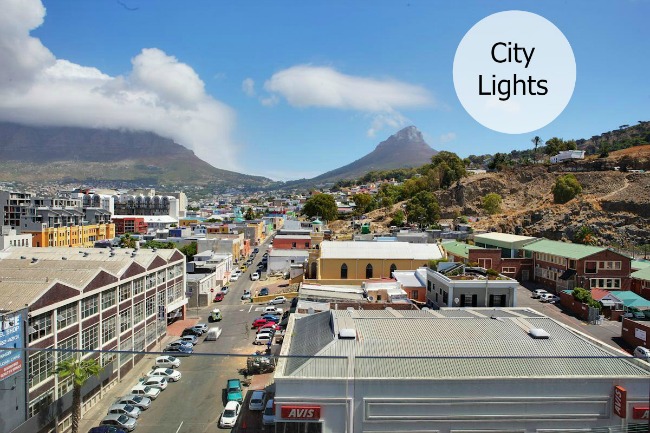 6. Cafe culture. Sidewalk cafes are in abundance here, too. Whether you're keen to sit back and enjoy some people watching on Long, Kloof or Bree Street, or you prefer something fancier in a trendy part of the city such as De Waterkant, coffee is something to truly savour here. Or tea, if that's more your thing. Oh yes, and while we're talking about De Waterkant, there are some fantastic apartments found in this area, like our fine four-star self catering options aptly named City Lights.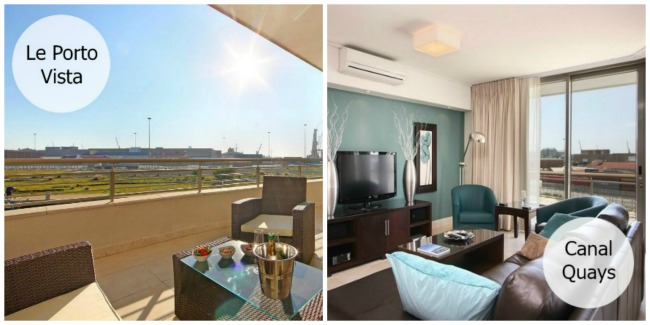 7. The quay to the city's top sights. Bad puns aside, you may be surprised to know that the Cape CBD has its own canal. It runs from the Cape Town Conventional Centre all the way to the famous V&A Waterfront. You can catch water taxis to travel on this canal, which is a fun alternative to regular road taxis. Apartments in this area include the delightful Le Porto Vista on the Foreshore side, as well as the stylish Canal Quays Apartment, which is closer to the Waterfront side.
8. Museums, galleries and theatres. As far as cultural pursuits go, you'll have lots of those to keep you entertained. The South African National Museum, SA National Art Gallery, Apartheid Museum, Iziko Slave Lodge, Holocaust Museum, District Six Museum, Rose Street art galleries, Gold of Africa Museum and many others can all be found in and around the City Centre.
9. Food, food and more food. Did someone say food? I can hear my tummy growling already. Food is something that many bustling cities do well, and the Mother City is no exception. What makes this food so epic is the sheer diversity of influences. Middle Eastern, Indian, Ethiopian, Cape Malay, traditional street food, upper class five-star eateries, tapas, pub nosh, pizza, burgers… just about anything your taste buds are craving, basically.
10. Shiny happy people. Remember that old R.E.M song? Even if you don't, this is something that can be said of most Cape Town locals – the ones worth talking to, anyway! In the City Centre, a melting pot of cultures, nationalities, ages, genders, personalities and styles comes together, resulting in a unique blend of people from all walks of life. As Siv mentions in the video above, EVERYONE is welcome on Long Street in particular – rich, poor and somewhere in between. Stop past a local bar or coffee shop, strike up a conversation and you are sure to know just what we mean when we say that people are, for want of a better way to put it, shiny and happy.
…
Well, that concludes our list of 10 reasons to love the Cape Town CBD. Now it's over to you… what are your top things to love about this part of the city and why? Share your thoughts in the comments below and let us know!