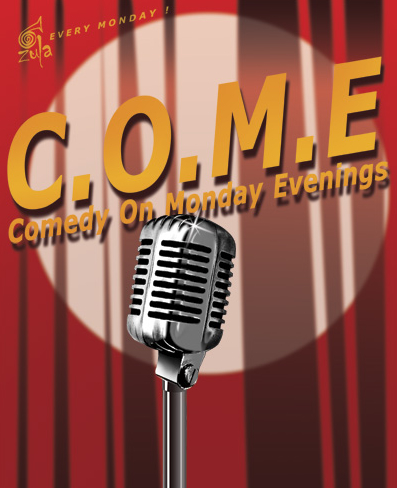 If there is one thing that will keep your mind off the rainy days this June, Cape Town comedy is sure to give you plenty to smile about.
The city is home to an ever-growing number of comedians who represent all cultures within our Rainbow Nation.
Never afraid to delve into the sensitive issues or give their audiences a shock, experiencing some of these comic legends in the making is a great way to spend an evening in the city.
Who are these hilarious individuals though, and where can you see them in action?
Cape Town Comedians: Not for the Easily Offended
Much like any other city in the world, there is an unwritten rule about sitting at the table closest to the stage at a comedy event. Sure, you may have made a late booking and not had any choice but that dreaded front-row table. And you might well have also assumed that this was the best seat in the house. You would not be wrong either – for the rest of the audience (and even your table once you get into the swing of things) things certainly get entertaining once the 'easy prey' has been scouted out.
Don't worry though – the same goes for vegetarians (I have learned from personal experience not to put my hand up if any comedian asks if there are any in the crowd). Joburg locals, white people, black people, coloured people, Asian people, single people, married people, expats, locals, young people, older people and just about everyone else are fair game too. Take my advice though – keep your hand down and you may get spared.
Some notable local acts to look out for include Kurt Schoonraad, Marc Lottering, Tracy Klaas, Brendan Murray, Peter Serwanga, Mum-Z, Angel Blyth-Campey, Anne Hirsch, Marianne Thamm, Rustum August, Mark Palmer and even the legendary Corne and Twakkie.
Cape Town Comedy Venues & Festivals
You will be able to enjoy some of these comedians and many other new and established acts on various nights across the city, with a few excellent festivals also taking place each year. Some good venues to check out include the following:
Zula Sound Bar – Monday. R40 gets you in, with different line-ups every Monday evening from 20h00 EST. Zula is situated on 98 Long Street in the City Centre. For bookings call +27 (0)21 424 2442.
Ragazzi – Wednesday. Also on Long Street, the laid-back vibe of Ragazzi makes for a chilled night of comedy, with a good line-up starting at 20h00 EST at this small venue. Ragazzi is on Long Street, just above the African curio shop.
Jou Ma Se Comedy Club – Thursday. R70 will get you in to see Kurt Schoonraad and other acts every Thursday night from 20h30 EST. This venue is situated at the River Club in Observatory.
Obz Theatre Café – Sunday. R40 or so gets you in for Comics at Play each Sunday night from 20h00 EST. Catch new and regular acts to wind off the week with a good laugh. Obz Café is situated on Lower Main Road, Observatory. For bookings call +27 (0)21 448 5555.
The Vodacom Funny Festival kicks off at the Baxter Theatre in Rondebosch from 11 June until 7 July, and is well worth attending this year. Tickets cost R140 and can be purchased through Computicket.
Seen any good local comedy acts in Cape Town lately? Tell us all about it on our Facebook page and spread the joy!