Did you know that small intimate weddings are a big thing in Cape Town at the moment? The good news is that South Africa's Mother City is home to many beautiful villas and picturesque wine estates that host wedding celebrations. You can have your wedding in a small garden under the bright blue skies followed by a dinner party under the stars. Extras like spending the night in a gorgeous villa and hiring a wedding planner are also available. Let's take a look at some of the best villas and wine estates for a wedding in and around Cape Town.
1 Villa St James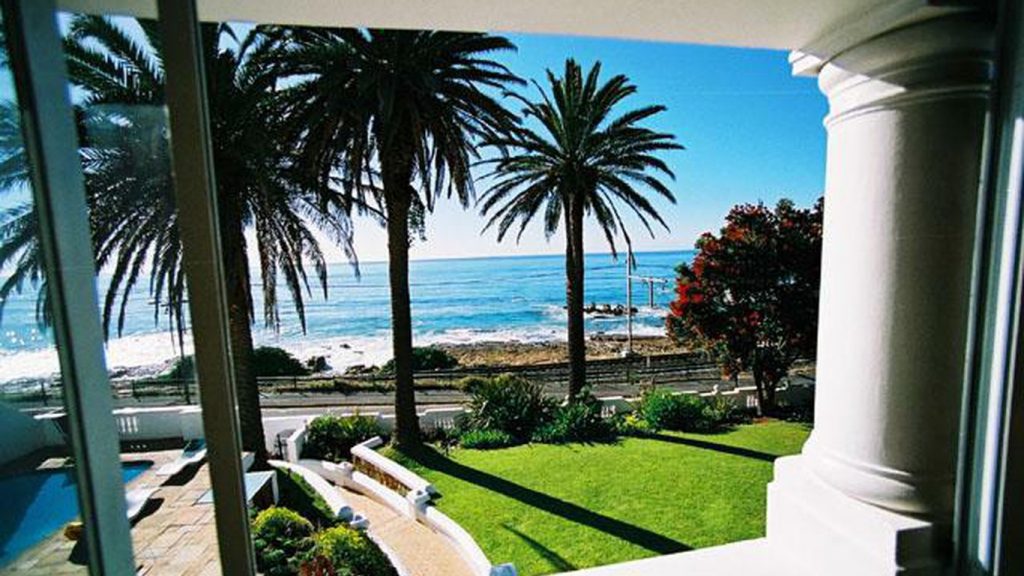 Villa St James offers cozy wedding ceremonies in a lovely garden with amazing ocean and mountain views. You can also have a beach wedding ceremony here, since St James beach is located right opposite of the villa. The maximum number of guests for this place is 30.
2 Crofters Villa
If you are looking for an ideal destination for a wedding celebration, Crofters Villa just may be that perfect place you were hoping to find. This lovely property enjoys spectacular views over the mountains and the ocean from Chapman's Peak and can accommodate up to 80 guests for a wedding ceremony. Local attractions like Boulders Beach and Silvermine Nature Reserve are easily reachable.
3 Villa Montagne
One of the most exclusive villas on the Cape Peninsula, Villa Montagne is located in the southern part of Cape Town and offers 14,000 square feet of living place. This multi-level property is also a popular wedding spot and offers breathtaking views of Table Mountain. They also have a highly-trained team on-site available for any kind of celebration.
4 Ravine Royal
Overlooking the Atlantic Ocean, Ravine Royal is a 5 bedroom property located just a short drive from V&A Waterfront and Camps Bay. Besides its cool outdoor entertainment areas and high-tech fittings, this amazing property also hosts wedding celebrations. If you wish to have a wedding close to the beach, the sheltered Clifton beaches are just a 10-minute walk away.
5 Villa Summerville
Located in Camps Bay, Villa Summerville is surrounded by natural beauty and offers uninterrupted mountain and ocean views. In case some of your wedding guests wish to spend the night here, there are 7 nicely furnished bedrooms at this property. There is a nice garden in front of the villa where you can have your wedding ceremony.
6 Nantes Estate
Nantes Estate is tailored for wedding celebrations, as it has a wedding reception venue and a luxurious outdoor setting for a wedding ceremony. They also offer a number of services including wedding co-ordinations and full catering. What's great about this place is that you don't have to go far to take lovely pictures, since the estate has picturesque vineyards and stunning architecture. The downstairs indoor venue can accommodate up to 30 guests, while the upstairs venue can fit 180 guests. Price is available upon request.
7 Waterkloof Wine Estate
Overlooking False Bay, Waterkloof Wine Estate is an amazing wedding destination that offers catering and coordination for wedding ceremonies and after parties. Since the property is located close to vineyards, you will have no problem finding ideal spots where you can take pictures. Waterkloof Wine Estate has a capacity of max 120 guests.
8 Rhebokskloof Wine Estate
Surrounded by lush gardens with dam, Cape Dutch buildings, and Oak trees, Rhebokskloof Wine Estate offers a couple of different wedding venue options including a lovely garden for a wedding ceremony and a Bedouin tent with a wooden floor for a wedding reception. Catering and coordination for weddings are provided.
9 Ocean Drive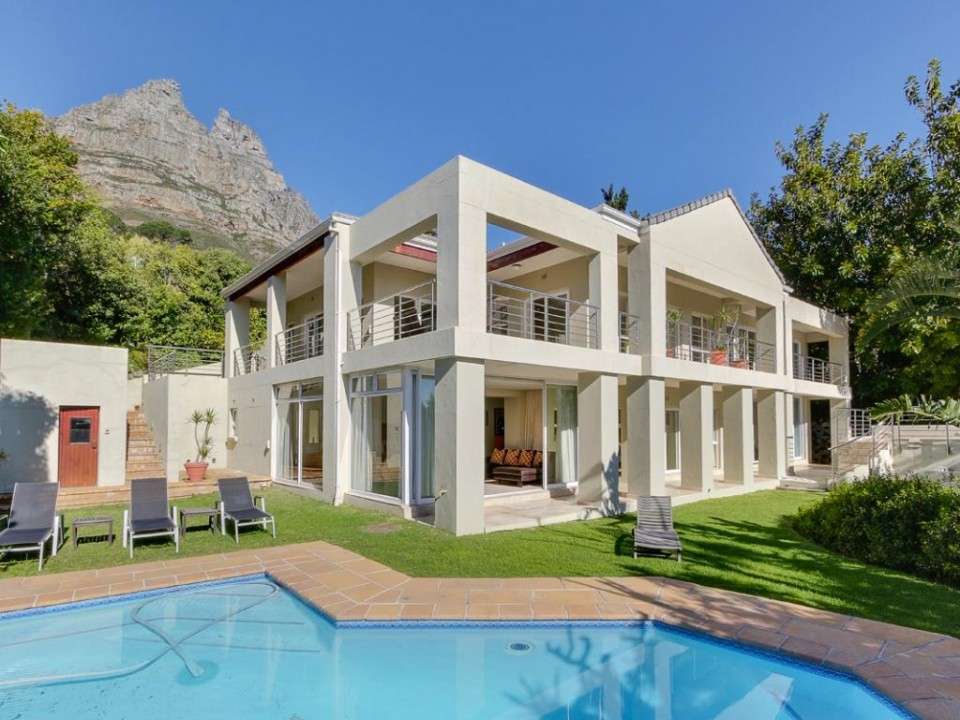 A popular spot for wedding celebrations, Ocean Drive Villa is a lovely two-level property with a nice garden and a pool area. The kitchen and the dining room open up to a beautiful outdoor terrace and there are 4 en-suite rooms available. In case two lovebirds want to have some privacy on their wedding night, they can stay in a bedroom that is located in a completely separate part of the villa and has its own kitchen and bathroom.
10 Clouds Estate
Located in Stellenbosch, Clouds Estate offers spectacular views of Simonsberg Mountain and hosts wedding ceremonies on a lovely lawn in front of the property. They also have a nice wedding venue and offer a number of services including décor, catering, flowers, and wedding coordination. You can invite up to 100 guests for your wedding party here at Clouds Estate. They also host intimate Bridal parties.
11 Lothian House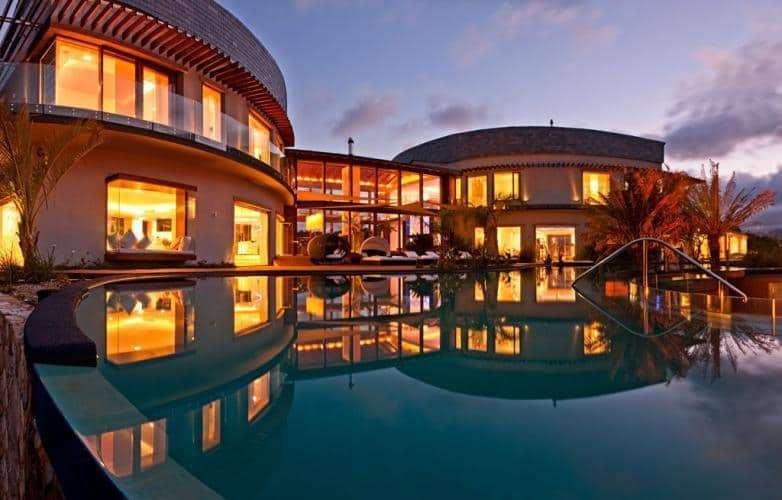 The last place on our list is the luxury Lothian House in Elgin. With 8 double en-suite bedrooms, river side terraces, and a swimming pool with fire-pit and bar, the Lothian House is an ideal countryside architectural wonder that offers magnificent views of the private Applethwaite Lake and Lothian's vineyards. The villa also boasts a variety of unique spaces including the intimate dining room, both summer and winter lounges, massage room, and a sauna. There is also a nice wine cellar, as well as an outdoor BBQ area.
Here at cometocapetown.com we offer a variety of villas to suit every Wedding need, from large 8 bedroom mansions that can sleep the all the distant relatives, down to discreet bedroom beach cottages for the bride and groom. Contact us today, and let one of our friendly consultants make your wedding planning a breeze!