A visitor from the Eastern Cape recently became the 26 millionth visitor to Table Mountain in Cape Town this week, as the popular landmark celebrates a record-breaking summer season. The last million visitors to the attraction were recorded in just 11 months! While it is certainly no secret that we love Table Mountain, this latest milestone is testament to our beloved flat-topped rock's massive popularity with visitors from all over the globe.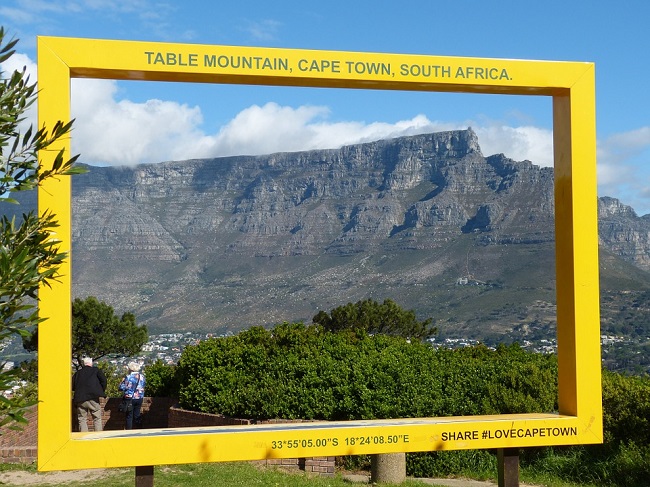 The 26 million visitors to the mountain have been recorded over many, many years. Interestingly enough, it took 28 years for the mountain to get its first million visitors, but thanks to constantly growing tourism rates, the last million visitors took less than a year! Today on the blog, we're celebrating the mountain's milestone, and taking a look at some of the top things that you can do here. Ready to get going? Let's go go go!
Top Things to Do on Table Mountain in Cape Town
Cableway Managing Director Wahida Parker claims that a steady increase in visitors over the busy summer as well as the quieter winter months has contributed towards the record number of visitors to Table Mountain in Cape Town over 2016.
"As proud custodians of South Africa's New7Wonder of Nature we not only look forward to welcoming many more visitors to the Cableway but aim to showcase this magnificent attraction with continued excitement, respect and passion," she added.
It's not just Table Mountain that saw record growth during the 2016/2017 summer season either. A grand total of 5 504 022 people entered Cape Town between 9 December 2016 and 14 January 2017. The recent festive season was the busiest yet – Table Mountain welcomed 150 201 visitors in December 2016 (up 0.3% from the previous year), with a total visitor volume of 1 102 189 (14% up from previous year). The V&A Waterfront had a very slight decrease in December compared to the previous year, but had nearly 1 million more visitors over 2016 compared to 2015. The Two Oceans Aquarium saw increased numbers in 2016 as well.
What can you see and do at Table Mountain in Cape Town? Some amazing activities to enjoy here include:
1. Table a cable car trip to the top. Tickets vary according to age and time of year, ranging from R100 return for pensioners on Fridays to R255 return for adults. You can book tickets online via the website or purchase at the Cable Station. Please note that the cable car operates only when weather conditions are suitable. Heavy cloud cover, rain and wind may result in cancelled trips. Plan your trip by checking the weather before you go.
2. Look out for dassies and other wildlife. On the top of the mountain, you will encounter some incredible sights. The mountain is rich in wildlife and birdlife, with many species of insect, mammal, reptile and bird to be seen. Look out for the adorable dassies (rock hyrax) that are a frequent sight around the rocks. Make sure that you have your camera fully charged – you won't want to miss a thing!
3. Take a hike or a walk. You don't have to venture up the mountain by cable car – you could also try a hike on one of the many trails around the mountain. Tafelberg Road is a great place for walking and running in Cape Town, while Signal Hill and Lion's Head are also great for hikes and walks. If you do go hiking here, go in a group with at least one experienced guide. Sudden changes in weather can be cause hikers to get lost, especially once the fog comes down.
_______________________________________________________
To contact Table Mountain, visit them online at tablemountain.net, call them by phone on +27 (0)21 424 8181, follow them on Twitter at @TableMountainCa or try them on Facebook.com/TableMountainCa.
Have you been up to Table Mountain in Cape Town recently? Share your thoughts below and let us know why you love this flat-topped mountain!