There are many amazing places for jogging and running in Cape Town. So many in fact, that it's easy to see why so many locals and visitors enjoy a good run in this part of the world. Depending on your location, mood and level of fitness, you could take your pick from easy but scenic coastal runs, challenging Parkruns, breath-taking trail runs, moderate paved runs and many, many other types of runs as well.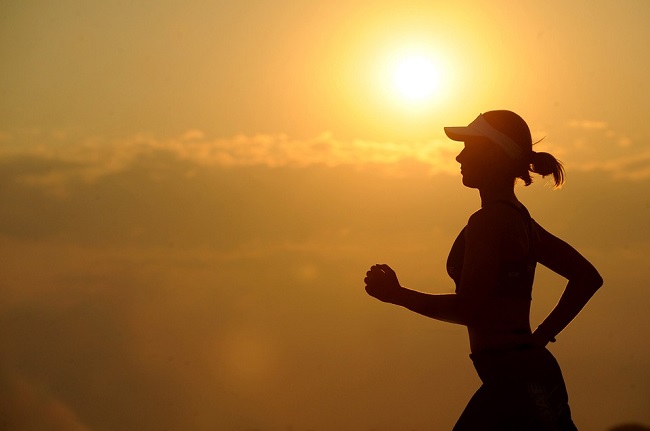 In this mini guide, we're look at some of the best places to run in Cape Town. Whatever your level of fitness or experience, you are sure to find a route that suits your needs! Ready to get started? Let's get moving!
Running in Cape Town – A Mini Guide
If you're keen to go for a run in Cape Town, you have a few choices. You could simply put on your running shoes and head out onto the street. You could join a running group. You could join an organised Parkrun. You could get a few friends together and plan a running route to try. It really is as easy as that. Just remember to keep safety front of mind – it is safe to run alone in most residential and urban areas that are well-populated, but it may not be a good idea to run on your own in a remote area. Running on the mountain can be incredible, but the fog and mist that comes down quickly can lead to runners and hikers getting lost. If you do choose a mountain or off-road route, go in a group with at least one person who knows the area very well.
Now that we've got that out of the way, here are a few great places for running in Cape Town and surrounds…
1. Sea Point Promenade
For an easy but rewarding option, few places can compete with the Sea Point Promenade. This long stretch of beachfront is paved, running all the way from Mouille Point to Sea Point along the edge of the Atlantic Ocean water. The views are always magical, the path is gentle and paved all the way, and there are always fellow joggers about (along with dog walkers, moms with prams and various other people). If you find a parking area on Beach Road closer towards Green Point or Mouille Point, you can get in a nice long run by continuing all the way to the swimming pools at the pavilion. Afterwards, you can reward yourself with a refreshing drink at a nearby cafe or try an ice cream at one of the food trucks near the pools.
2. Green Point Park
Green Point Urban Park is another great place for running. The park is free to the public, with a number of paths. There are organised Parkruns here (visit Parkrun.co.za to join a run), but you can also explore the park alone or in a group. The park is a biodiversity haven. There is a lovely wetlands area, a garden, plenty of birds and other creatures to see and lots of rest stops along the way. There is also an outdoor fitness gym if you want to extend your workout with some strength training. Green Point Park is situated on Fritz Sonnenberg Road in Green Point.
3. Tafelberg Road
Just off Kloof Nek lies Tafelberg Road. This is where the Lower Cable Station of the Table Mountain Cableway is found. Just past the Cable Station, the road continues, with blockades allowing only pedestrians and cyclists to enter the road. The views from up here are out of this world, spanning across the peninsula as far as the eye can see. The road is paved and for the most part fairly moderate, with some gentle hills. You can add more of a challenge by heading all the way around, where the road leads onto the mountain. Only attempt this with an experienced guide or fellow runner who knows the route however.
4. Kirstenbosch National Botanical Gardens
Situated on Rhodes Drive in Newlands, Kirstenbosch Botanical Gardens is a haven for nature lovers. While it is always worth a visit to explore the park, relax on the lawns or enjoy a summer concert, the gardens also offers a number of running opportunities as well. It is best to find a group who know the best trails, in order to get the most out of this run. It can be fairly challenging, especially if you head all the way to the top and into Nursery Ravine. There is a nice route starting at the Fragrance Garden as well.
5. Constantia Alphen Trail
Constantia is famous for its winelands as well as its lush greenbelt, which is always green and shady. The Alphen Trail can be accessed from Alphen Drive. It is a relatively easy trail but extremely beautiful. The run passes the Diep River, with meadows, woodlands and plenty of scenery to enjoy along the run. Join the weekly Alphen Trail Parkrun or head out with a few friends to enjoy a few hours in the verdant Constantia Valley. Afterwards, you can reward yourself with a visit to a nearby wine farm or have lunch at the renowned La Colombe restaurant at Silvermist Wine Estate.
________________________________________
Where is your favourite place to go jogging or running in Cape Town? Let us know in the comments below!