Already home to the renowned Cape Town International Convention Centre (CTICC), a new conference centre in Cape Town is expected to open next year in 2016. The Century City Conference Centre will be located in the northern suburbs, near to the popular Centry City shopping complex and mini-CBD that is situated about 15 minutes from the City Centre. The new conference centre will also be in easy reach of the Cape Town International Airport, which is sure to be a big plus for future international and national events.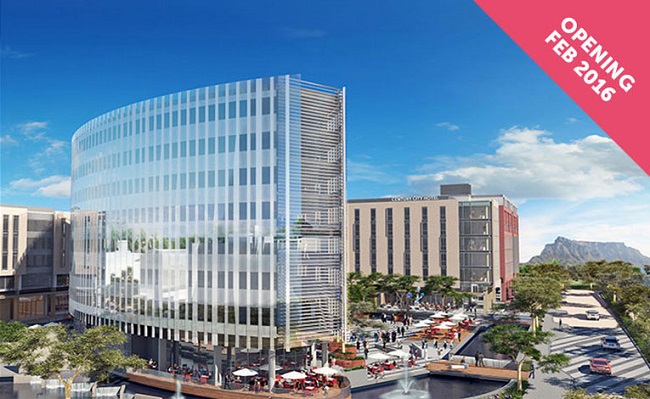 The growth of business travel within the Western Cape and greater South Africa has lead to a growing demand for world-class conference venues that are able to accommodate a large number of events. The CTICC plays host to many different events, from corporate seminars all the way to concerts, exhibitions, plays and even dance events. The addition of a second major venue is sure to give the city even more ability to position itself as a sought-after destination for events within a local and global scale.
Century City Conference Centre Planned for 2016
What will the upcoming Century City Conference Centre look like, and what is the current scope of this exciting development project? Let's take a look at this cool video that gives us a sneak peek…
As you can expect, this is a million Rand project that is rather huge as far as developments go. Four combinable halls, a ballroom, a massive open-plan foyer, 12 meeting rooms and a business lounge seating 80 guests are some of the facilities it will include, along with a hotel comprising of 125 rooms. The centre will open onto a huge 1200m² square, and will be designed to incorporate its offerings into the emerging CBD of Century City.
The centre is part of a private equity investment by the Rabie Property Group, and aims to promote business to Cape Town. A new mixed-use GBCSA rating is being pioneered to allow for sustainable green building and design principles. Just under 2000 guests will be accommodated across 20 venues of various sizes and styles. So far, a great deal of interest has been generated within numerous industries, with reports stating that first bookings have already been confirmed for its February 2016 opening.
This is pretty exciting news for business travellers, but it's also a major step in the move to cement Cape Town's reputation as a leading African events destination. We can't wait to see how it will look when development is complete!
…
What do you think – does the new Century City Conference Centre look good? Does Cape Town need a new conference centre? Share your thoughts and let us know!