Searching for luxury accommodation in Cape Town? Fortunately, when it comes to stylish apartments with ocean views, glamorous suites with amenities of a 5-star hotel, and lavish villas with giant swimming pools, South Africa's Mother City is not short on fabulous accommodation options. Whether you are visiting the city for leisure activities of you are here on a business trip, here is a list of the most amazing places to stay in Cape Town.
1 Clifton Keep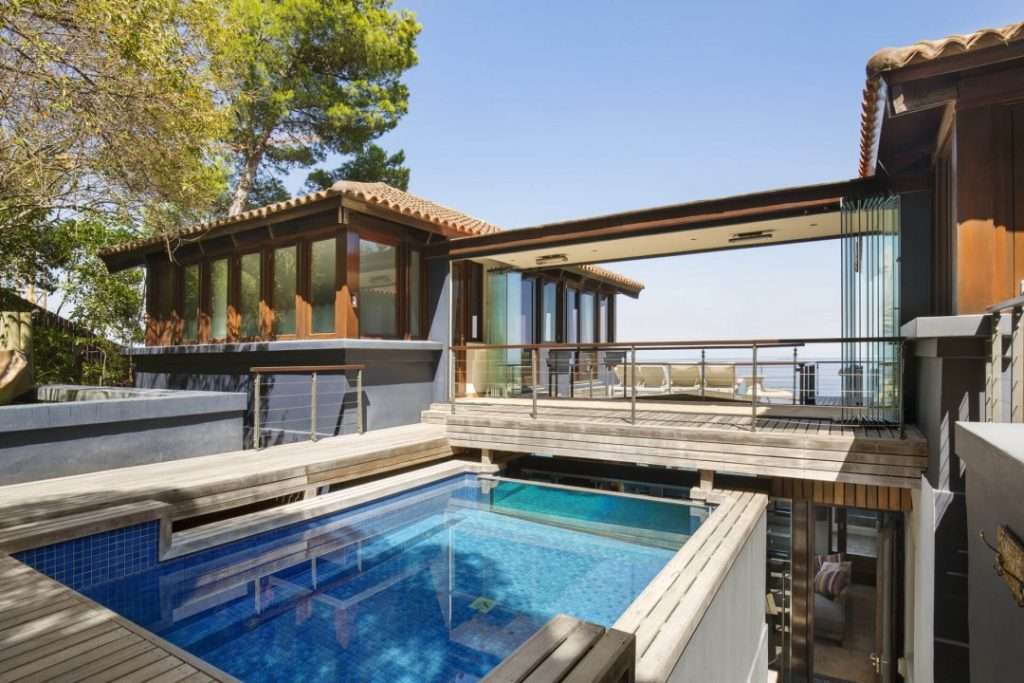 Clifton Keep is a lovely four-bedroom villa nestled on the slopes of Lion's Head. From the front terrace with spectacular ocean views and the nicely designed open-plan lounge and dining to a steam room and sauna where guests can unwind, Clifton Keep has it all. There is a nice plunge pool in the private rear garden, as well as BBQ facilities and an awesome sound system. The villa is located just a short drive from the Atlantic Seaboard, Clifton Beach, and V&A Waterfront.
---
2 Anassa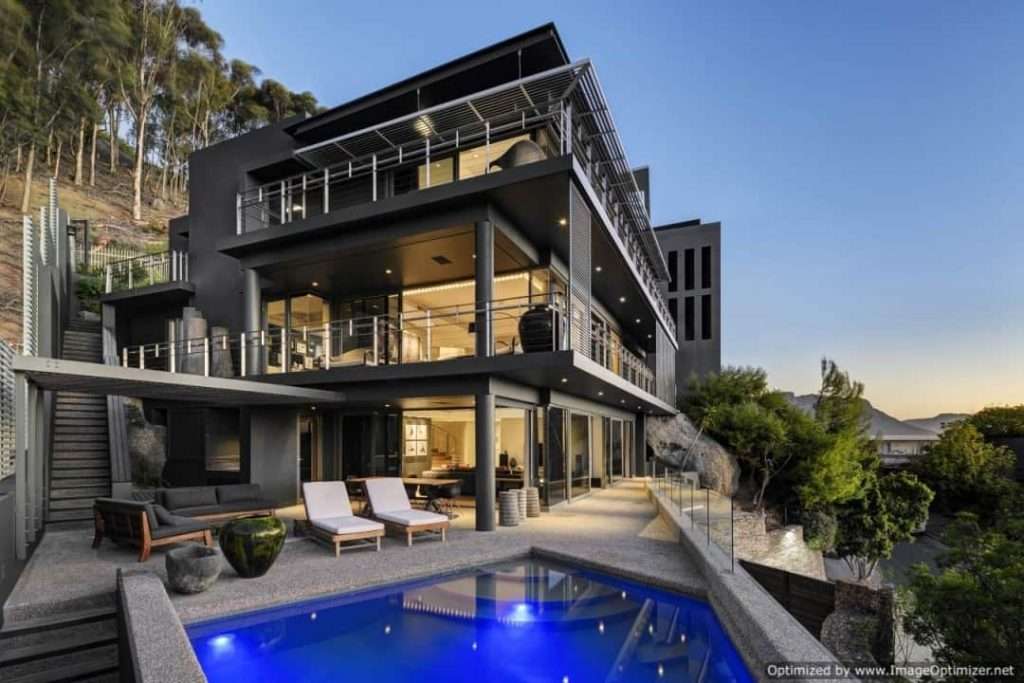 With four spacious bedrooms, superb lounge area, and a spacious swimming pool, Anassa is one of the best places to stay in Cape Town's Clifton. This three-level villa boasts an incredible wine cellar and has a bar area with an ice machine. You will find the fabulous master bedroom on the 3rd floor of the property. It boasts a sea-facing king sized bed, powerful air conditioning, and a large walk-in closet. If you are planning to cook, the villa also features a fully-equipped kitchen with all the necessary appliances.
---
3 Pitlochry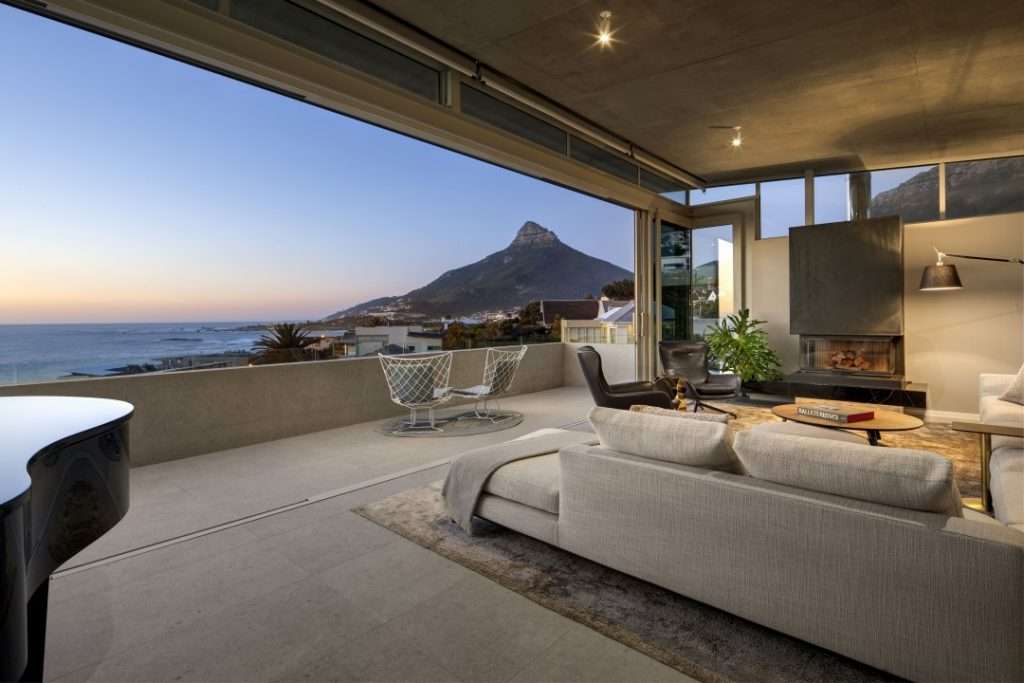 When it comes to luxury accommodation in Cape Town, it doesn't get much better than the Pitlochry villa. Built in 2019, this spectacular villa is comprised of three levels and offers magnificent ocean and mountain views. Expect to be greeted with a large lounge area accompanied by a fully-equipped kitchen and a twelve seating dining table and a piano. If the weather is nice, you can go for a dip in the villa's private swimming pool.
---
4 Sea Lion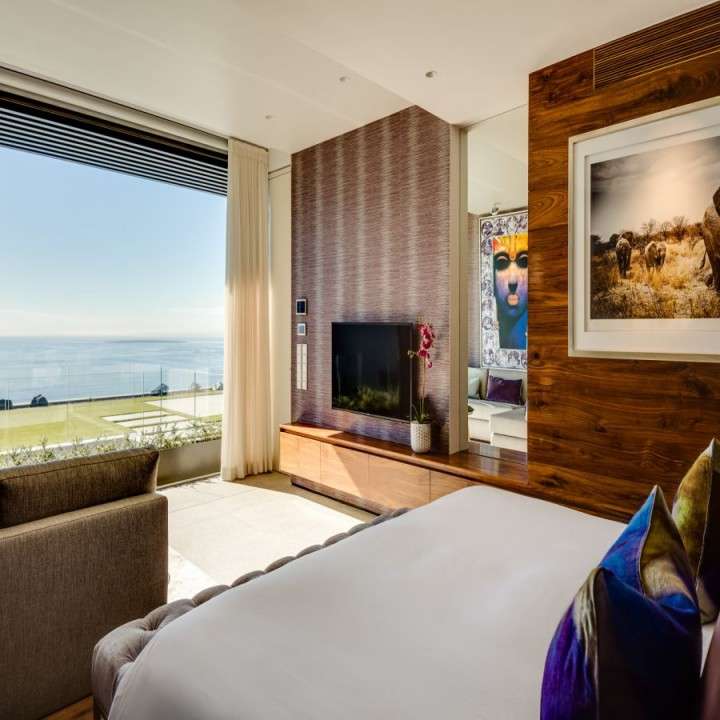 Located in Fresnaye, Sea Lion is a luxury villa designed by the famous architect Greg Wright. Spend a couple of nights here to enjoy 725 square meters of space fitted with everything from a swimming pool, BBQ area, and a terrace with sun loungers to 4 bedrooms with king size beds and en-suite bathrooms. What we love about the Sea Lion most is the fact that every bedroom offers fabulous ocean views. Camps Bay Beach is just 1km away, while the city center is easily reachable by car.
---
5 Beyond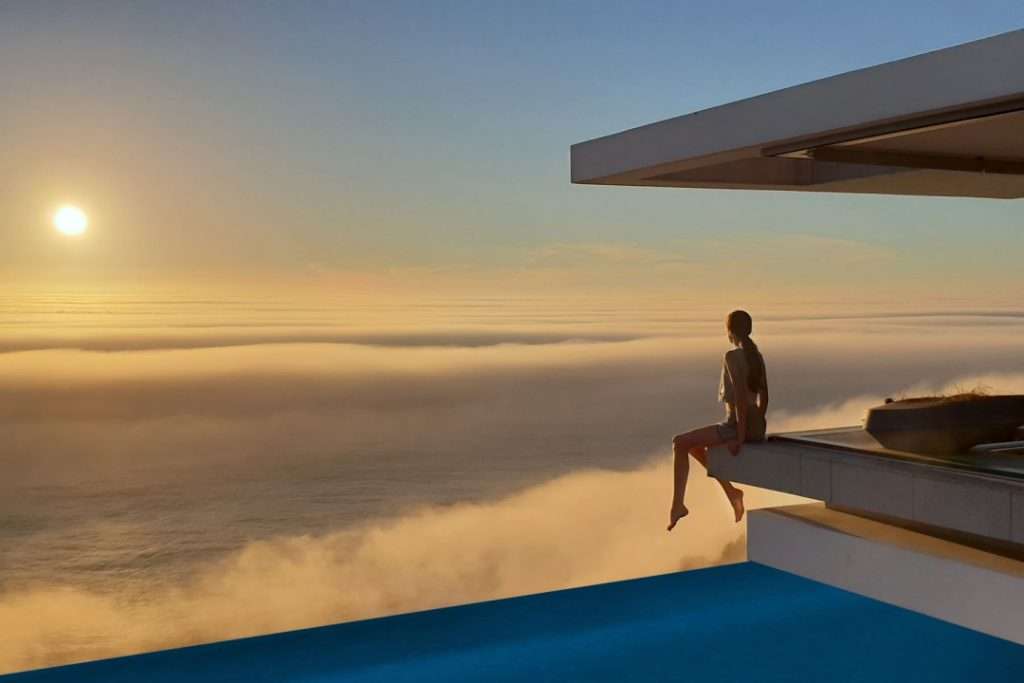 Overlooking the Atlantic Ocean, Beyond is a fantastic villa with six en-suite bedrooms. This luxury accommodation in Cape Town boasts a breathtaking swimming pool, as well as a steam room, sauna, and a fitness center. Book this villa and you will have free access to its secluded cinema. There is even a pizza oven in the garden and a Pyjama lounge. In case it gets cold outside on the dining terrace, you can always turn on the fireplace.
---
6 Kaapzicht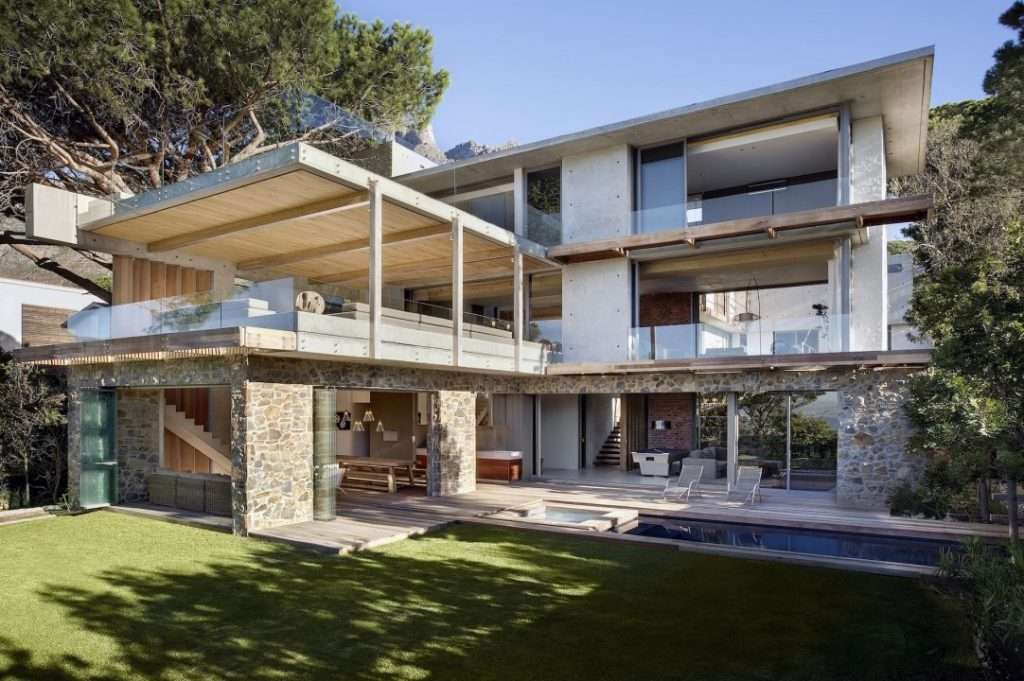 Located in the Higgovale neighborhood, Kaapzicht is a great place to spend a couple of nights in Cape Town away from all the hustle and bustle of the city center. Offering spectacular views of Signal Hill and Lion's Head, Kaapzicht is a modern villa with 5 bedrooms, 9 bathrooms, and a lounging area. On the ground floor, expect to find a fireplace and a library, while the outside garden area features a pizza oven, swimming pool, and a big dining room table. There is also a nice wine cellar at the property.
---
7 Modern Luxury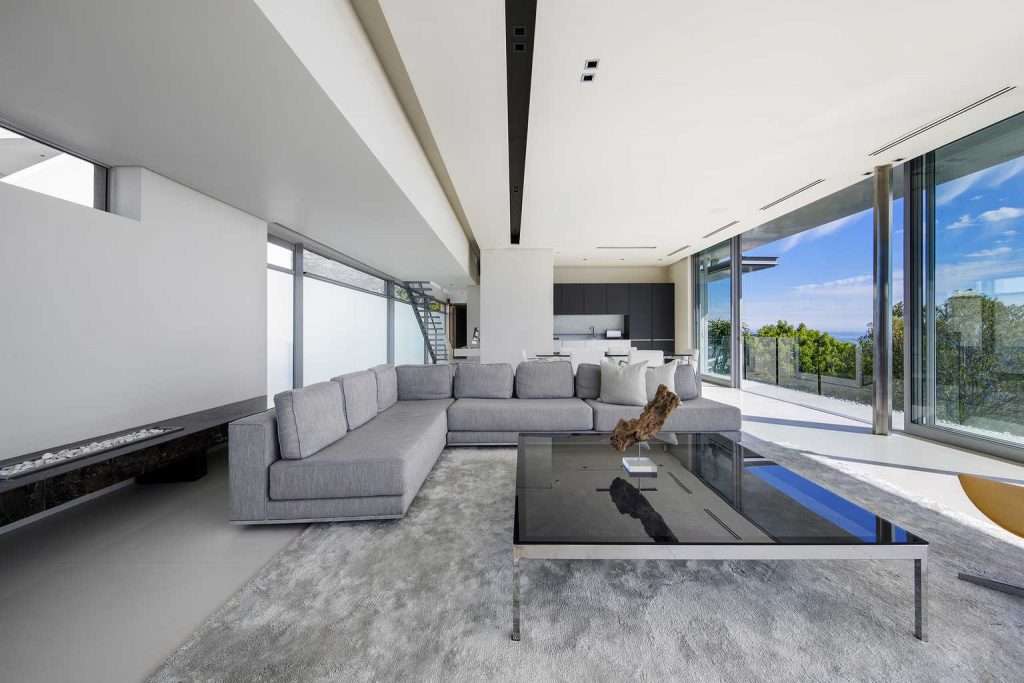 Modern Luxury is an ideal place to stay in Cape Town for families and larger groups. With 6 bedrooms, a nice swimming pool, and multiple contemporary living and dining areas, this Camps Bay villa was designed by the famous local architect Stefan Antoni. It is also worth mentioning that the villa features a separate studio and guest apartment outside the penthouse. Camps Bay beaches are easily reachable and the villa is within walking distance to many restaurants, bars, and cafes.
---
8 Rock Apartment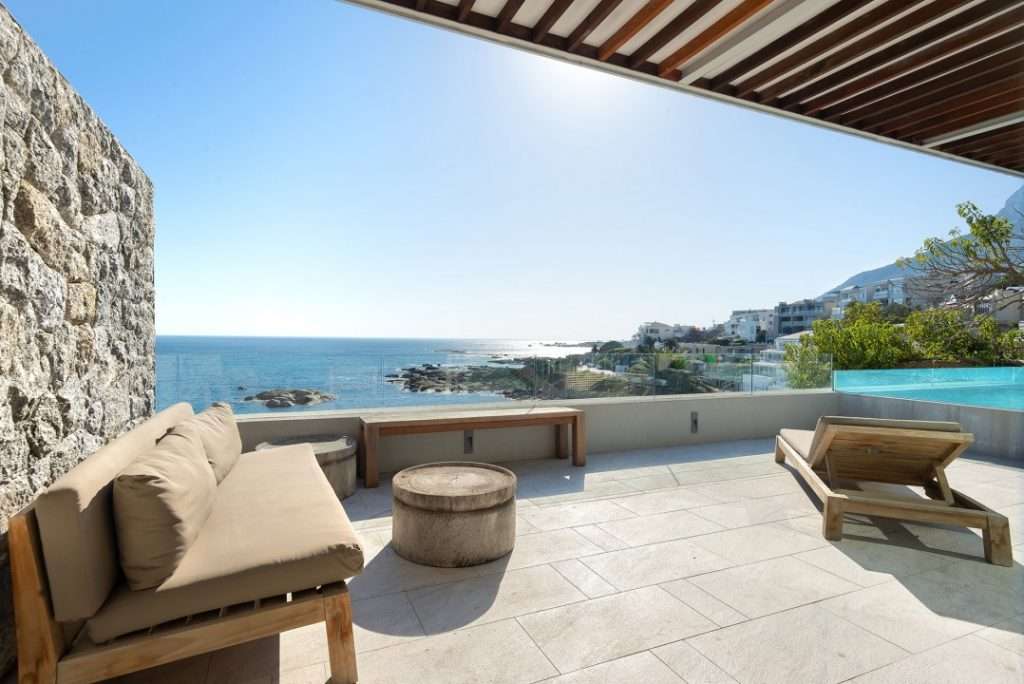 No list of luxury accommodation in Cape Town would be complete without mentioning the lovely Rock Apartment in Camps Bay. Located just a short drive from Lion's Head and V&A Waterfront, the apartment offers magnificent views of the Atlantic Ocean and boasts 2 bedrooms, fully-equipped kitchen with breakfast bar, terrace, plunge pool, and a barbecue area. It's a great place for travelers who wish to find some peace and quiet in Cape Town.
---
9 Kaldene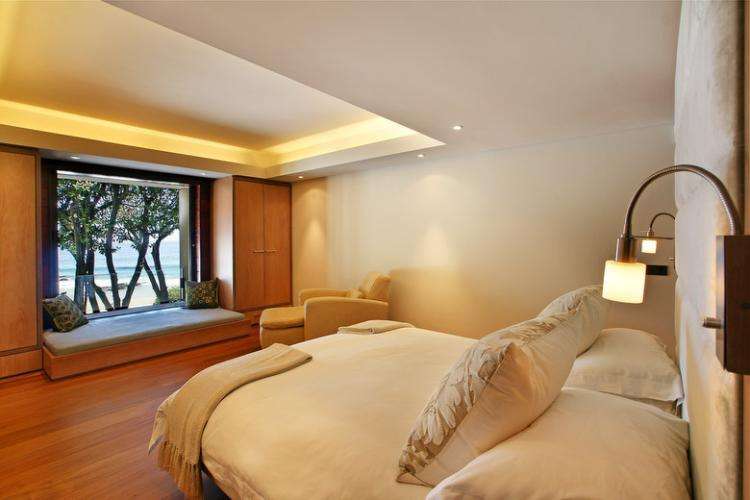 Travelers on vacation in Cape Town will fall in love with the amazing Kaldene villa. Offering 5 bedrooms and 5 bathrooms, the villa is nestled just a few feet away from the Clifton Third Beach. Whether you wish to go swimming in the pool, sit on a round sofa and enjoy breathtaking ocean views, or step inside a Jacuzzi bath which overlooks the beach, spending a few nights at Kaldene is definitely an unforgettable experience.
---
10 Obsidian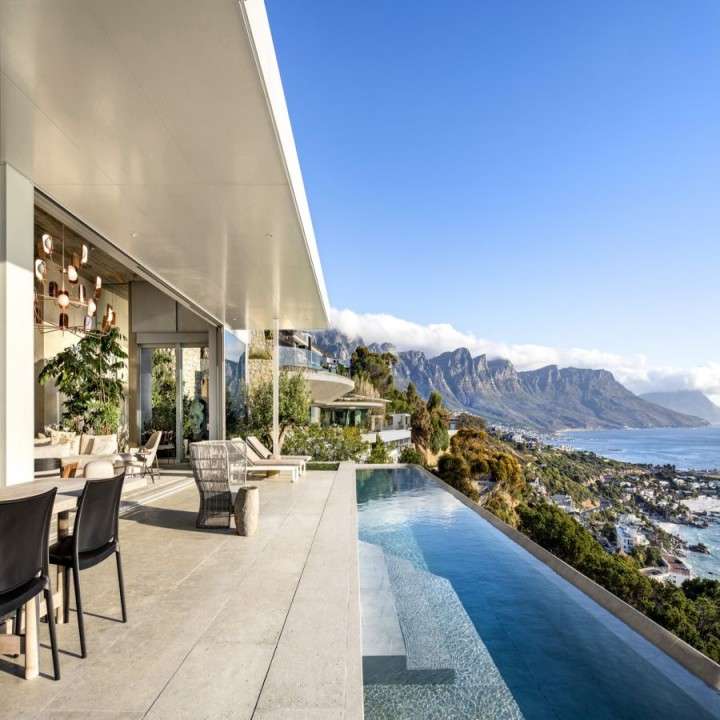 The last place on our list is Clifton's Obsidian architectural masterpiece by SAOTA. This fabulous property is built across five levels and features a lovely interior. On the ground floor, you will find the entrance lobby and an elevator which services all floors. The villa is home to 5 tastefully decorated bedrooms and 5 modern bathrooms. Of course, there is a nice heated swimming pool on-site, as well as a BBQ area.
---
Looking for help finding luxury Cape Town villas and apartments you can actually afford? Browse our selection of accommodation by area, or get in touch today for help with finding the perfect places to stay in Cape Town. You can also check out our Curated Collection to view even more incredible choices for accommodation. This collection includes some of our most sought-after apartments and villas to rent across the city's top destinations.