Whether you are planning to spend April 2018 in Cape Town, you happen to be visiting this month or you're a local in search of the hottest events taking place in April, we've got you covered. This list has a little bit of everything… beer festivals, whisky celebrations, home design, iconic festivals, live music and family-friendly entertainment.
Ready to see what's happening this April 2018 in Cape Town? Keep reading to see which Cape Town April events are worth adding to your diary this month.
April 2018 in Cape Town: What to Do & Where to Go
Wondering what to do this April 2018 in Cape Town? Let's take a look at some of the most noteworthy events taking place this month in Cape Town and surrounds…
Carlos Santana Divination Tour
Video: YouTube.com / SantanaVEVO
On Wednesday 11 April 2018, Cape Town Stadium in Green Point will host one of the biggest Latin music superstars of all time. The Carlos Santana Divination Tour takes music-lovers on a journey of sound. Mango Groove will be supporting Santana with their signature sounds. With a number of awards to his name, including the Billboard Latin Music Awards 2009 Lifetime Achievement and Billboards Century Award in 1996 and the 2013 Kennedy Center Honors Award, Santana has sold over 100 million records to date. A favourite in the Rock and Roll Hall of Fame, he is listed in the top 20 greatest guitarists of all time by Rolling Stone Magazine. Tickets to the concert cost between R405 and R1060 via Computicket. For more details on Carlos Santana, visit his official website at https://tour.santana.com.
CT Whisky Live Celebration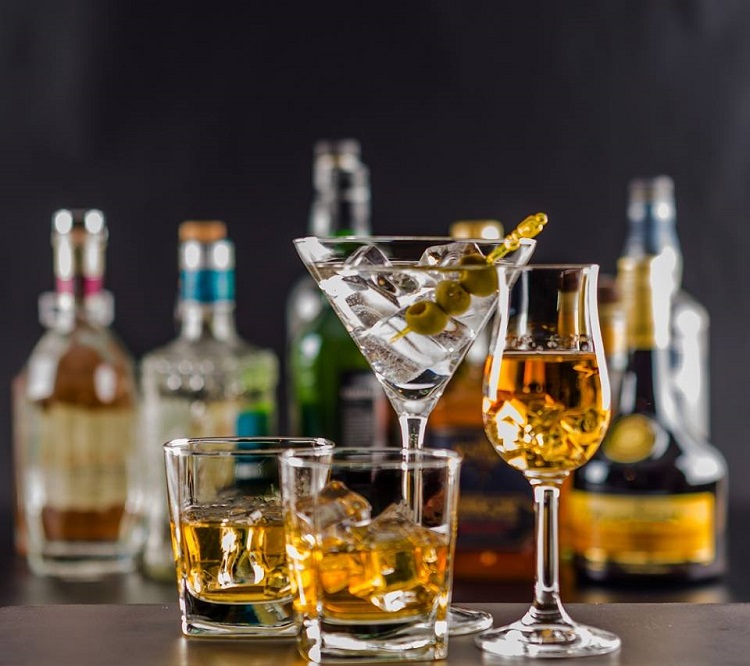 Image: facebook.com/WhiskyLiveSA
Whisky fans can head on down to The Lookout in the V&A Waterfront between 12 and 14 April 2018 for the CT Whisky Live Celebration. From the website, here's a taste of what to expect: "A host of local and international whisky aficionados are waiting to talk you through the complexities and nuances of a range of Whiskies wide enough to offer something for everyone." Tickets cost R210 online and R250 at the door. Designated driver tickets are offered as well at discounted prices. Ticket includes a tasting glass, 16 tasting vouchers and a bottle of Consol Still Water. For more information, check out the official website at www.whiskylive.co.za/celebrations.html.
Stellenbosch Craft Beer Festival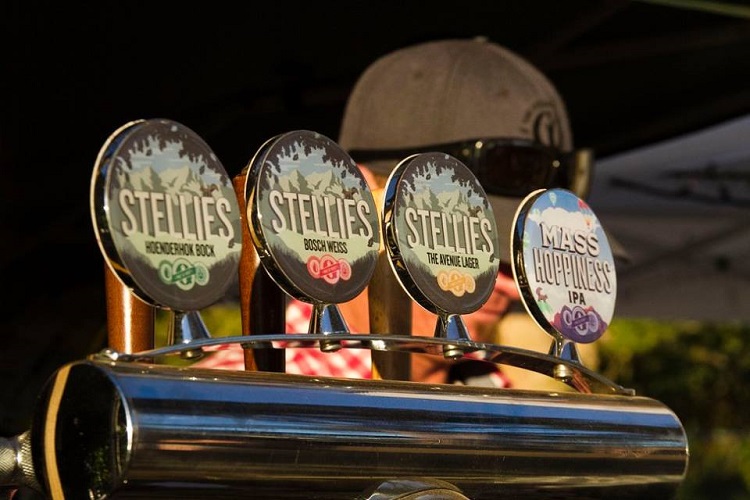 Image: facebook.com/StellenboschCraftBeer
On Saturday 14 April 2018, from 11h00 to 20h00, the Stellenbosch Craft Beer Festival takes place. This event is a must for every beer-lover, celebrating the many exceptional craft breweries in Cape Town. The event takes place within the Jan Marais Nature Reserve in the gorgeous Cape Winelands. Highlights include food, live music, craft distilleries, and, of course, beer! Breweries in attendance will include Faith Brewing Company, Eversons Cider, Elysium Brewing Company and many others. Distilleries include Six Dogs Distillery, Tripple Three Distillery and others. AKING will be performing, making this even more of a celebration. Tickets cost R100 per adult (includes 500ml tasting cup), R60 per child between 12 and 17, and free for kids under 12. For more information, head on over to www.facebook.com/StellenboschCraftBeer.
WWE LIVE Superstars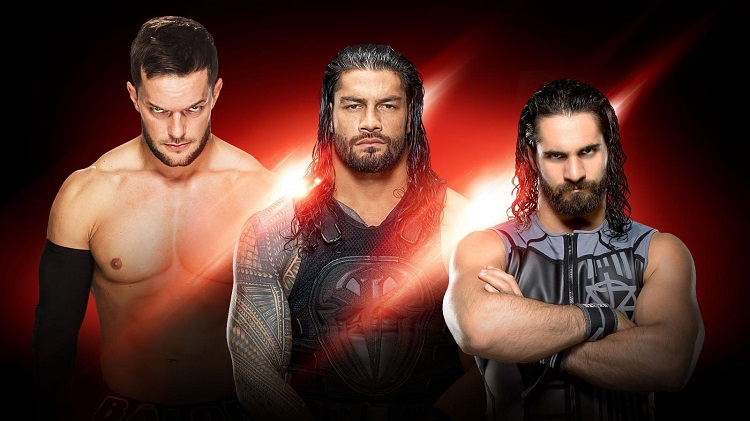 Image: wwe.com
On 18 and 19 April 2018 at GrandWest Casino in Goodwood, WWE LIVE Superstars comes to Cape Town. This family-friendly event is sure to be lots of fun. The show kicks off at around 20h00. Look out for WWE Superstars such as Seth Rollins, Dean Ambrose, Intercontinental Champion Roman Reigns, RAW Women`s Champion Alexa Bliss, Sasha Banks, Asuka, RAW Tag Team Champions Cesaro and Sheamus and more. Tickets cost R405 – R1370 via Computicket. For more info, visit the official event page over at www.wwe.com/wwe-live-cape-town-0.
AfrikaBurn 2018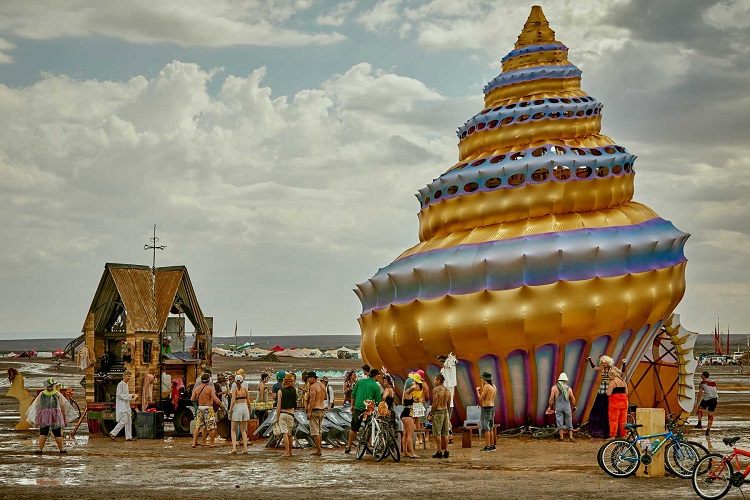 Image: janverboom.com / Jan Verboom
Taking place between 23 and 29 April 2018 in the heart of the Karoo, AfrikaBurn is inspired by the US festival, Burning Man. From the website, here's what this festival is all about: "AfrikaBurn is the spectacular result of the creative expression of participants who gather once a year in the Tankwa Karoo to create a temporary city of art, theme camps, costume, music and performance!" The event takes place at Tankwa Town, Karoo. The desert-like environment of the Karoo is perfect for a festival of performance and magic. Tickets cost around R1645 per person via Quicket. For more details and line-ups, visit www.afrikaburn.com.
Decorex 2018: Rhythm of Life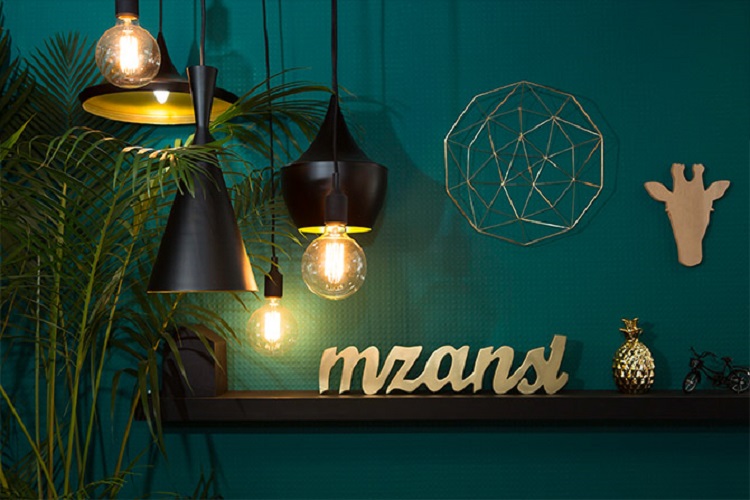 Image: reedexpoafrica.co.za
Premier home design expo Decorex returns to Cape Town between 27 April and 1 May 2018, for a spectacular event held at the Cape Town International Convention Centre in the Foreshore. This year's theme is The Rhythm of Life. From the website, here's what the event is all about: "Known as a confident and exuberant brand, Decorex SA entices visitors to look beyond their four walls and see instead spaces in which they live and love, laugh and play, eat and entertain. Despite being strongly driven by trends, Decorex SA brings liveable design and décor solutions to all its devotees." Tickets cost R110 for adults, R95 for students and pensioners and R20 for kids. All tickets are available via Computicket. For more information, visit the official website over at www.reedexpoafrica.co.za/decorex/decorex-cape-town-2018.
---
For more events, stay tuned to our blog or follow us on Facebook. We hope that you've enjoyed this guide to April 2018 in Cape Town!