Last year, we wrote about the plans for free WiFi on MyCiTi buses in Cape Town, and this week, this plan has finally begun to be put into motion. On Monday 13 June 2016, the City of Cape Town announced that 10 of its city buses would have free WiFi. The initial stage with these 10 buses will be used on selected feeder routes to test the connectivity, before free wireless will be available on all 380 routes.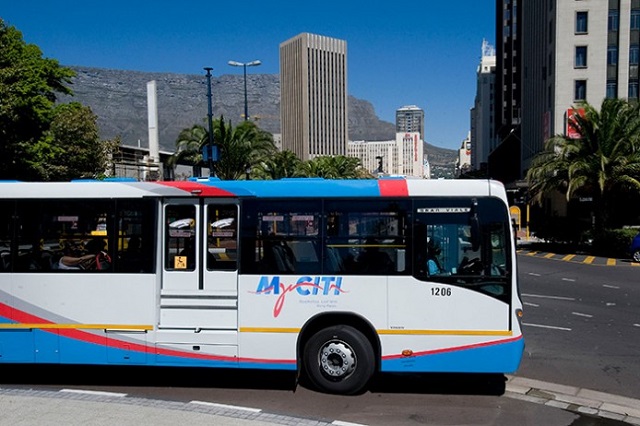 Cape Town mayor Patricia de Lille said about the project, "Once we are satisfied with the performance and the pilot phase of six months is completed, WiFi will progressively become available on all MyCiTi bus routes."
Why Do We Need Free WiFi on Cape Town MyCiTi Buses?
The popular bus system began in the City Centre, and soon grew into an affordable public transport system that offers routes across the city. While the bus system is useful for visitors to the city, it also plays a vital part in aiding the city's traffic relief, as it encourages locals to use public transport instead of private cars. As more routes are added and features are implemented to make commutes easier and better all round, the need for connectivity began to become apparent.
"The availability of WiFi internet access on MyCiTi buses is expected to improve the attractiveness of the public transport system to commuters by enabling them to be productive while travelling… Instead becoming frustrated in traffic, motorists can get onto a MyCiTi bus, log onto the WiFi, and start their work for the day or simply just browse the internet while travelling to work," said De Lille.
This is also good news for international visitors, who can jump on board one of the modern, WiFi enabled buses to get from one part of the city to another, and update social pages on the way.
Basic use of WiFi will be free, with each passenger receiving 50MB per day. Once this amount expires, passengers can logon to a special page to buy WiFi or go back to using their own mobile data.
"An exciting part of this service is a free VAST portal where commuters can browse a range of content such as news, sport, lifestyle and educational sites free of any data charges. The provision of WiFi is a key part of our integration strategies where we are connecting more people to services and opportunities," said De Lille.
________________________________
Passengers will be able to logon to the free MyCiTi bus WiFi from Cape Town Station and on various routes in the CBD for now. If you are unsure of whether your bus is WiFi enabled, simply ask at the ticket office. Soon, all buses will be fitted with free internet. And, we have to say that we are very excited about this initiative!