Good news for those who use this popular bus service… the City of Cape Town recently announced that it is moving forward with the plan to offer free WiFi for MyCiTi buses in Cape Town. Spokesperson for Mayor Patricia de Lille, Pierrinne Leukes, said that a tender has been issued for this service to be installed and managed on all MyCiTi buses. This move is expected to be put into play towards the later part of the year.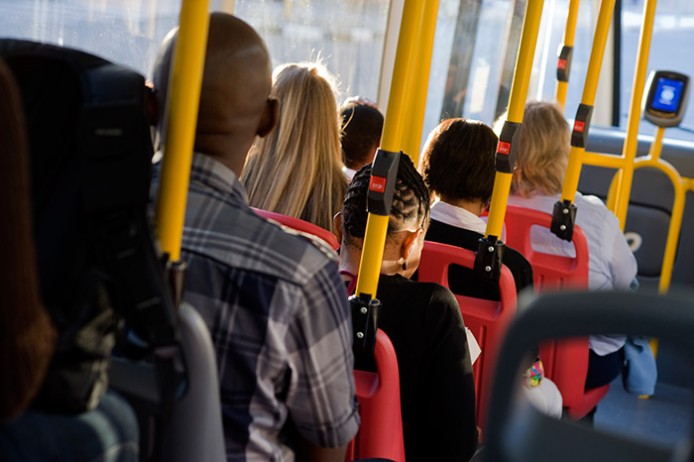 "Our vision is that passengers will be able to connect their own devices to the internet using the WiFi provided on MyCiTi buses. We want the service to be available on every operating MyCiTi bus at all times whilst in service," said Leukes in the statement made this week.
The City's spokesperson went on to say, "Basic use of the service will be free. This means that each passenger will have use of a limited amount of data for a limited amount of time each day at no charge. The minimum no charge data allowance per day per passenger will not be less than 50MB. Thereafter, we hope the successful service provider will operate the WiFi access service on a pilot basis for six months, after which WiFi will progressively become available on all MyCiTi routes and buses over the following six months."
How Will Free WiFi Help MyCiTi Bus Passengers?
One of the primary reasons for introducing free WiFi on these buses is to provide social and economic upliftment, as well as more incentive for residents and visitors to use this bus system. Many locals use the bus service to commute each day to work, while those travelling longer distances include locals as well as tourists. Having the ability to connect smartphones, tablets and laptops en route will go a long way in adding more value to this transport service.
While travelling, passengers will be able to check and send email, read news, update social media and even do a bit of work while on the road. This is certainly great news for those who do not have 3G connections, as well as those who don't want to use up data.
Currently, there are about 300 MyCiTi buses on the road, which are managed by Transport for Cape Town (TCT). Another 80 buses will be introduced over the course of this year. There are 35 stations at present, with 322 stops and 22 feeder routes. A massive 75 000 passenger trips are taken on weekdays alone, showing just how well-used this service is in the city.
Find out more about MyCiTi buses in Cape Town, and get info on the various other ways to get around Cape Town, and check out our visitor info section for other useful info that you may need for planning a trip to this part of the world. You can also check out the new Cape Town travel app for additional resources.