Well-known for its dramatic coastline, South Africa's Cape Town is one of the most picturesque cities in the world. It is also an Instagrammer's dream destination and boasts numerous photogenic locations. From colorful streets and gardens to mountain tops with killer views, travellers who are into photography are definitely spoilt for choice here in Cape Town.
To help you boost your Insta feed with spectacular photographs, we've put together a list of the most Instagrammable locations in Cape Town.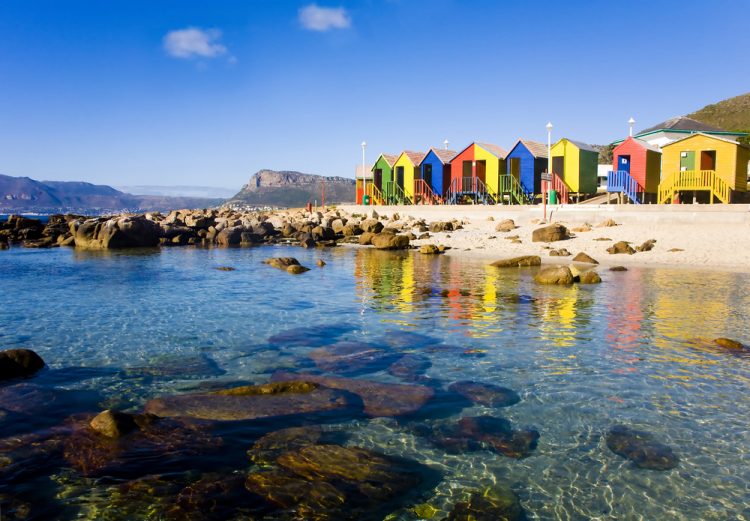 The Most Instagrammable Spots in Cape Town
1 Bo-Kaap
View this post on Instagram
Also known as the Malay Quarter, Bo-Kaap attracts a large number of Instagrammers who come here to take photos of the lovely brightly colored homes and cobblestone streets. This is actually the oldest residential neighborhood in the city and some of the houses here date back to the 17th century. If you get tired of taking photographs, take a cooking class and learn how to prepare authentic Malay dishes.
2 Top of Table Mountain
View this post on Instagram
This is a no-brainer. Table Mountain is one of the most popular attractions on the continent and it comes as no surprise that this iconic landmark made it on our list of the most Instagrammable locations in Cape Town. To snap that perfect photo, you can either climb to the top of the mountain or take a cable car.
3 Top of Lions Head
View this post on Instagram
The second most popular peak to climb in the Mother City is the amazing Lion's Head. The view from here is absolutely perfect and you have a chance to see the whole city. It's also a popular spot to come and watch the sunset, but keep in mind that this place gets super crowded with tourists during the summer season. Also note that it can get cold here in the evenings, so make sure to pack some warm clothes for the walk down.
4 Beach Houses of Muizenberg
View this post on Instagram
No visit to Cape Town is complete without taking photos of the colorful retro beach huts on Muizenberg Beach. This place is easily reachable by public transport and the most popular attractions here are the photogenic beachfront houses which are painted in yellow, green, red, and blue. The truth is that the turquoise blue waters here in Muizenberg may look good on photos, but the water is actually very cold, even in summer.
5 Woodstock Street Art
View this post on Instagram
Woodstock is a lovely neighborhood that attracts a hip crowd. It is also home to dozens of tiny side streets where you will find many colorful murals, as well as some of the best street art in Cape Town. If you wish to hear more about the street art and the murals, there is a guided Street Art Tour through Woodstock.
6 Kirstenbosch Botanical Gardens
View this post on Instagram
One of the most amazing botanical gardens in the world, Kirstenbosch Botanical Gardens is located in the center of the Cape Floral biome and attracts thousands of visitors each day. There are numerous spots for Instagram photos on every corner including one of the most popular places, the famous Boomslang walkway. To beat large crowds of visitors, make sure to visit Kirstenbosch Botanical Gardens early in the morning.
7 Penguins at Boulders Beach
View this post on Instagram
Besides being so cute, penguins are also quite photogenic. Instead of going to some remote area where the temperature is probably below zero for most of the time, you can head out to Simon's Town and find the famous Jackass Penguins at the lovely Boulders Beach. You can even go for a swim here and take photographs of these cute creatures from the water.
8 Chapman's Peak
View this post on Instagram
One of the most instagrammable locations in Cape Town is the scenic Chapman's Peak drive. Also known as the Chappies, this 9 km long scenic drive offers stunning ocean views and runs all the way from Hout Bay to Noordhoek. The road cuts through massive granite rocks, making it a perfect destination for some cool Instagram shots.
---
Cape Town offers thousand of opportunities to live the adventure as you explore its amazing attractions and create incredible memories. We've got an adventure for everyone, so check out our variety of Cape Town tours for an unforgettable holiday in South Africa. We offer a wide range of affordable accommodation options at the best rates. Contact us today with any booking related queries you may have, or to learn more about finding free things to do in Cape Town and surrounds.