While Heritage Day itself falls on Saturday 24 September 2016, Cape Town Heritage Week 2016 keeps the celebration going throughout the week. This holiday is an important one in South African context. It is about celebrating the diversity of our combined cultural heritage. Braai Day is often included as a way for locals and visitors to celebrate the way that South Africans come together for good food, but Heritage Day is far more than simply an excuse to get out the bbq.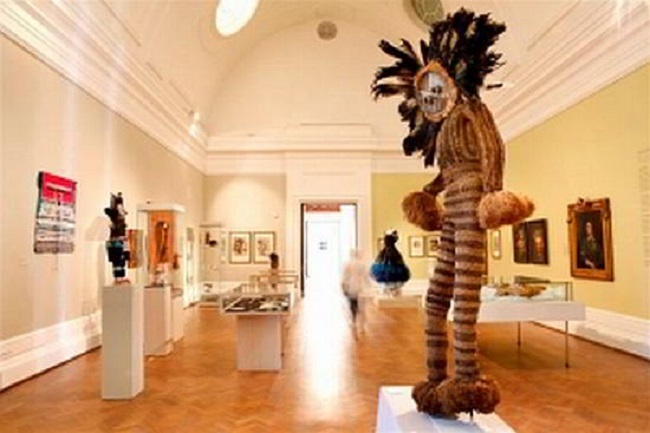 This year, we get to enjoy a full week of heritage festivities, which include free entry to some of the city's top museums and art galleries, along with a number of other events that take place across the city.
Celebrating Heritage Week in Cape Town
Some of the events taking place during Heritage Week in Cape Town this year include the following:
Free Entry at Cape Town Iziko Museums, City Wide – 19-25 September 2016
Throughout the week, the majority of Isiko Museums will be free to the public. Museums generally stay open from 10h00 until 17h00 each day. Some museums are currently in renovation (including the SA Planetarium), but most will be free to explore. Be sure to visit popular cultural hotspots such as South African National Gallery, South African Museum,  Slave Lodge, Koopmans-De Wet House and Bo-Kaap Museum. For full details, contact +27 (0)21 481 3800 or email info@iziko.org.za.
Boschendal Farm Fest, Franshhoek – 24 September 2016
In the picturesque Cape Winelands, you can head out to one of the country's top wine estates for a relaxed country festival. Some 220 guests will have the chance to enjoy a sit-down feast, with live music from indie-folk artist Blair Taberer, a decidedly braai-style menu and, of course, plenty of good wine. It costs R325 per adult, and R95 per child under 10 years of age. For bookings, contact reservations@boschendal.co.za or +27 21 870 4274.
Manouche at The Bay Harbour Market, Hout Bay – 24 September 2016
Between 09h30am and 16h00, you will be able to enjoy the always-popular Bay Harbour Market. Some 80 stalls can be found here, with plenty of food, crafts and other goods on offer. For Heritage Day, the highlight of the market is a performance by Manouche, along with a decadent spit braai. For more information call +27 (0)83 275 5586 or email info@bayharbour.co.za.
Noordhoek Farm Village Potjie Challenge, Noordhoek – 24 September 2016
Now in its fifth year, the Farm Village Potjie Challenge offers a fun day out for the whole family. The cooking gets underway early, with judging taking place at 15h00. In the afternoon, visitors can then sample delicious potjies made during the challenge. R100 buys you a bowl to taste over 10 pots (rice included). Proceeds from this year's event are going to the Open Door Project in Ocean View. Restaurants and coffee shops in the village will be open over the course of the day as well. For details, contact info@thefarmvillage.co.za.
Al Ansaar Souk and Mini Food Fair, Ottery – 24 September 2016
Taking place in the Ottery Mosque Hall, the Al Ansaar Madrassah market is where you will find a wide range of goods, ranging from scarves, clothes, jewellery and crafts to delicious home-cooked halaal food. There will also be kids' activities such as face painting and a jumping castle, making this a fun, family friendly day out for the whole family. Entry to the food fair is free, and food vouchers can be purchased for R50 per person. For more info, contact +27 (0)74 106 0713 or madrassa.alansaar@gmail.com.
Cape Town Live Loud Live, Kenilworth – 24 September 2016
At Kenilworth Race Course meanwhile, there will be a mega music event to look forward to on Heritage Day in Cape Town. 5FM DJs, including DJ Fresh, Euphonik, Roger Goode and Nicole da Silva will be joined by various local acts, including Black Coffee, aKing, GoodLuck, Dirty Skirts, MiCasa, Jimmy Nevis and others.  Tickets range from R100 – R345 per person and are available via Computicket outlets. For details, contact +27 (0)861 915 8000.
Coffee and Chocolate Festival, Green Point – 24 & 25 September 2016
What could be better than coffee and chocolate? This festival celebrates the union of two delicious staples, with plenty to see and do. It takes place at the Green Point Cricket Club. Look out for a host of events, tastings, stalls and other goodies. Tickets are available at itickets.co.za for R100 per person, or at the door for R120 per person. Kids under 10 enter for free. For more information, email info@coffeechoc.co.za.
Franschhoek Uncorked, Franschhoek – 24 & 25 September 2016
This festival celebrates our French Huguenot heritage. Look out for a weekend of wine tasting, as farms across the region participate. Tastings, food, wine and entertainment are all par for the course. A weekend pass costs R140 per person and can be purchased from Webtickets.co.za. For more information, contact Franschhoek Wine Valley on +27(0)21 876 2861.
Artscape Heritage Festival, Foreshore – 24-30 September 2016
During Heritage Week, a wide diversity of performances will be taking place at the Artscape, ranging from dance to music to theatre and everything in between. Shows will range in price from R50 upwards, and tickets can be purchased via Computicket. To find out what shows are on the line-up, visit Computicket.com or contact the Artscape on +27 (0)21 410 9800.
_______________________________________
How will YOU be celebrating Heritage Week in Cape Town this year? Let us know in the comments below!